Go back to programme
Creating safe digital spaces for all through esports and AI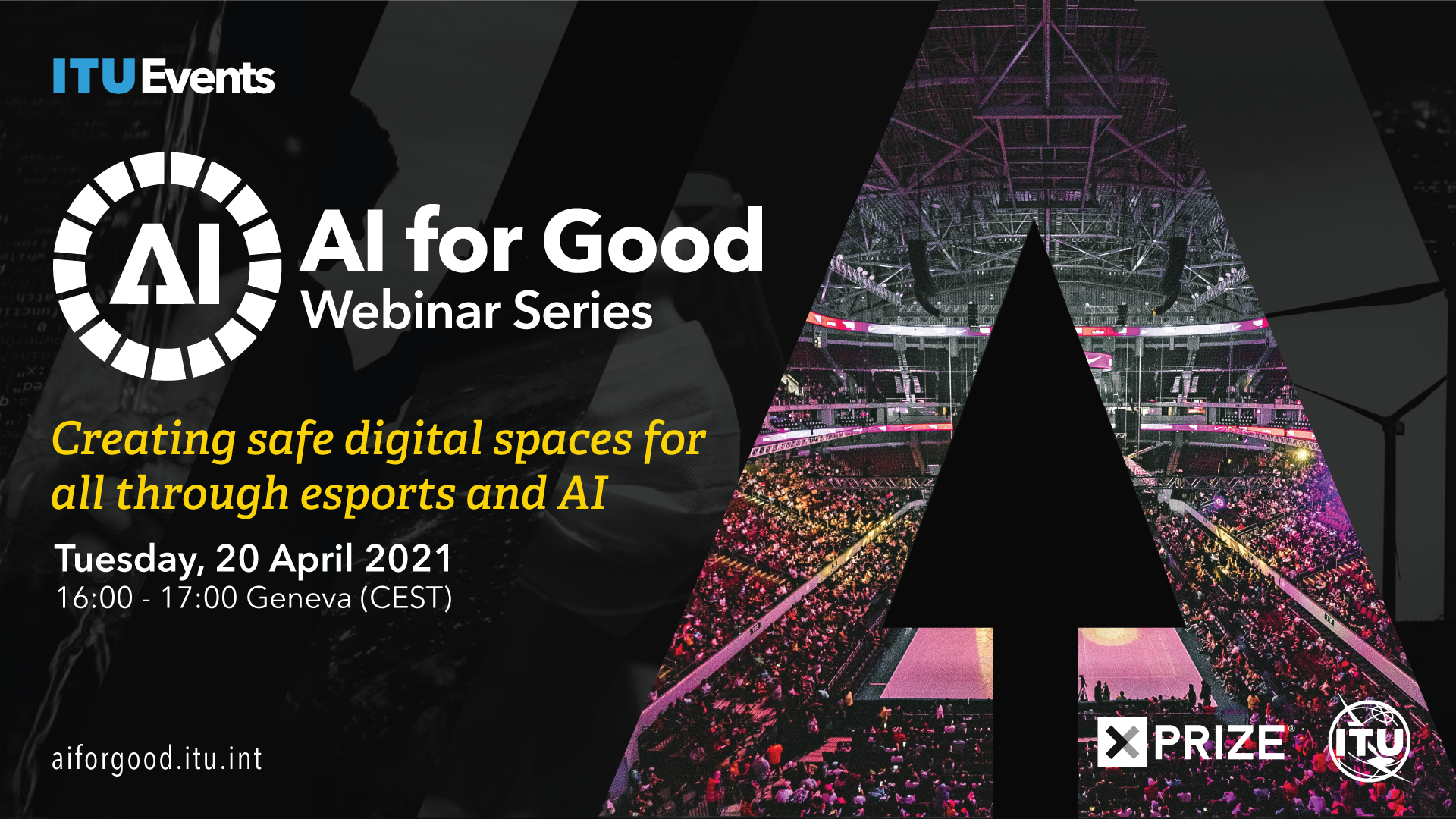 * Register (or log in) to the AI4G Neural Network to add this session to your agenda or watch the replay
Connectivity is creating unprecedented opportunities for all to access and share information, interact, entertain, socialize, and learn. ​In a world where the Internet permeates almost every aspect of life, keeping users – especially youth – safe online has emerged as an issue of paramount importance.
Online video gaming and esports are two of the fastest growing industries with an estimated global participation of 2.7 billion. People of all ages, backgrounds and origins go online to play, stream, watch, and socialise.
In this context, this webinar will discuss how technology advancements and innovations can assist in making the internet safer and explore the role and potential of esports in creating safe digital spaces for all, powered by AI and supported by the appropriate policies and safeguarding tools.
The topics that will be covered include:
Current safeguarding challenges within online gaming, esports and the wider Internet
How can additional standards (technical and non-technical), policies and AI tools combat these challenges? What are the current barriers to their implementation and adoption?
What actions should be taken by stakeholders within the esports industry in relation to safeguarding and the use of AI tools?
How esports powered by AI can influence other communities across the Internet to adopt safeguarding standards