Go back to programme
Advancing the UN's Sustainable Development Goals with intelligent robots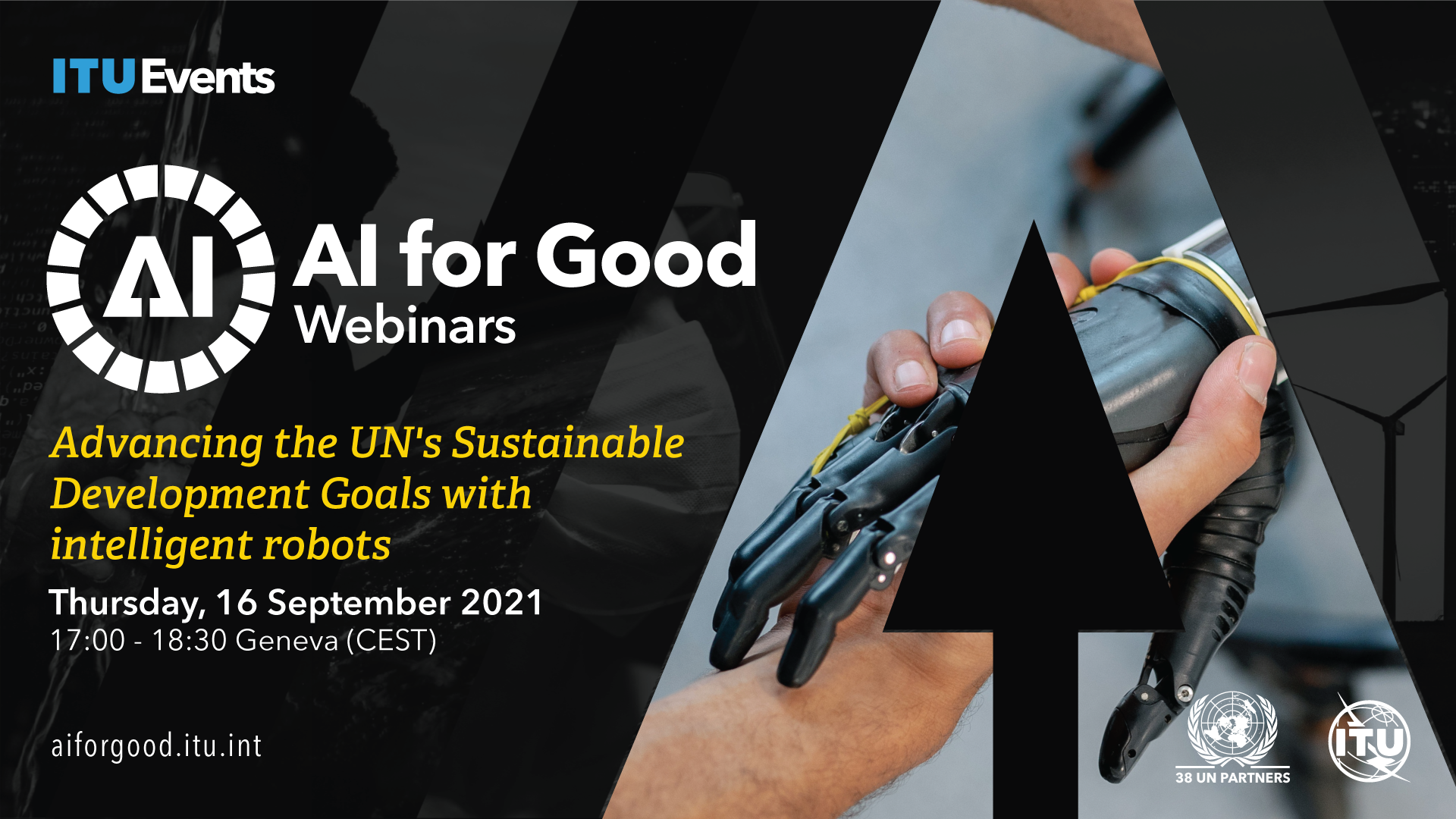 * Register (or log in) to the AI4G Neural Network to add this session to your agenda or watch the replay
The combination of robots and artificial intelligence opens up a world of solutions impossible to achieve until now. A solution that is both able to analyse, react and adapt to the environment that it's put under can prove to be an invaluable resource in achieving the United Nation's Sustainable Development goals.
Join our kick-off event on September 16 where we will set the stage for a series of expert talks that will provide a forum for cataclysmic collaboration around AI and robotics for the benefit of humankind.
Learn about some of the most impactful areas of robotics from the leading experts themselves, and voice your thoughts, questions and ideas on how we can shape a better future, together.
WHAT IS ROBOTICS FOR GOOD?
Robotics for Good is a series of expert talks that explore the applications of intelligent autonomous systems. Intelligent autonomous systems are developed by integrating AI with robotics. This powerful combination enhances the capabilities of robots by enabling them to analyze, learn and self-improve without having to be programmed in a classical way.
Artificial intelligent robots have the potential to accelerate progress toward the Sustainable Development Goals because they offer cutting-edge solutions to societal challenges in numerous fields; from ageing to health, smart transport, working in hazardous environments, sustainable food production and consumption, green energy, climate change, security, and equality.