Go back to programme
Securing digital inclusion through AI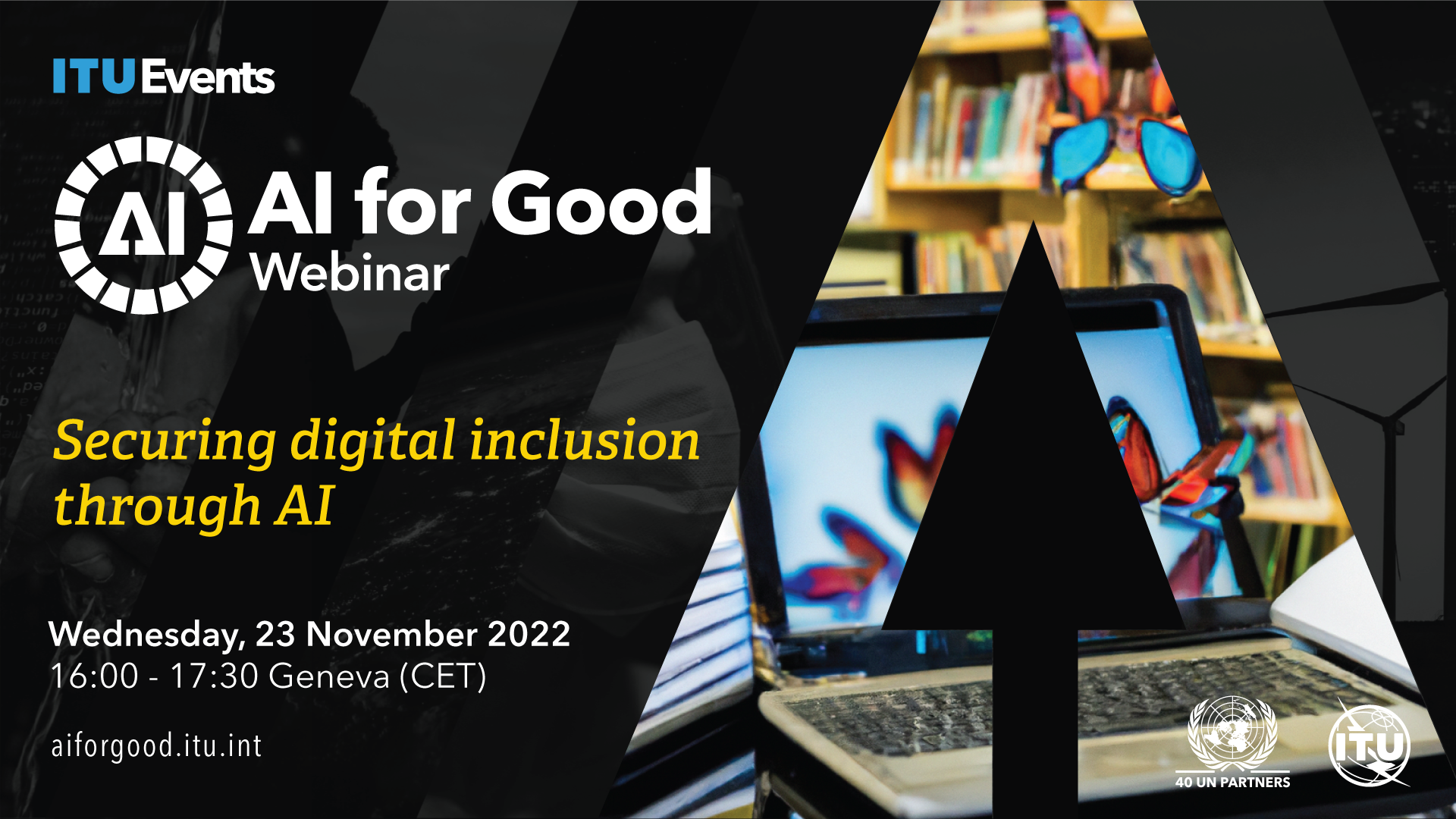 * Register (or log in) to the AI4G Neural Network to add this session to your agenda or watch the replay
Artificial intelligence (AI) and related technologies have great potential to deliver an inclusive society where all benefit from its use. Examples include removal of accessibility barriers, automated digital services supporting financial and economic inclusion, improving access to education and augmenting the capacity of healthcare workers. 
However, access to digital technologies is not a level playing field. There is a great risk that uneven access will amplify global inequalities. This AI for Good webinar will present concrete measures that can be taken to bridge the existing digital divide and suggests actions that global stakeholders can take to secure digital inclusion through AI. 
This live event includes a 30-minute networking event hosted on the AI for Good Neural Network. This is your opportunity to ask questions, interact with the panelists and participants and build connections with the AI for Good community.