Sustainable robots for a better future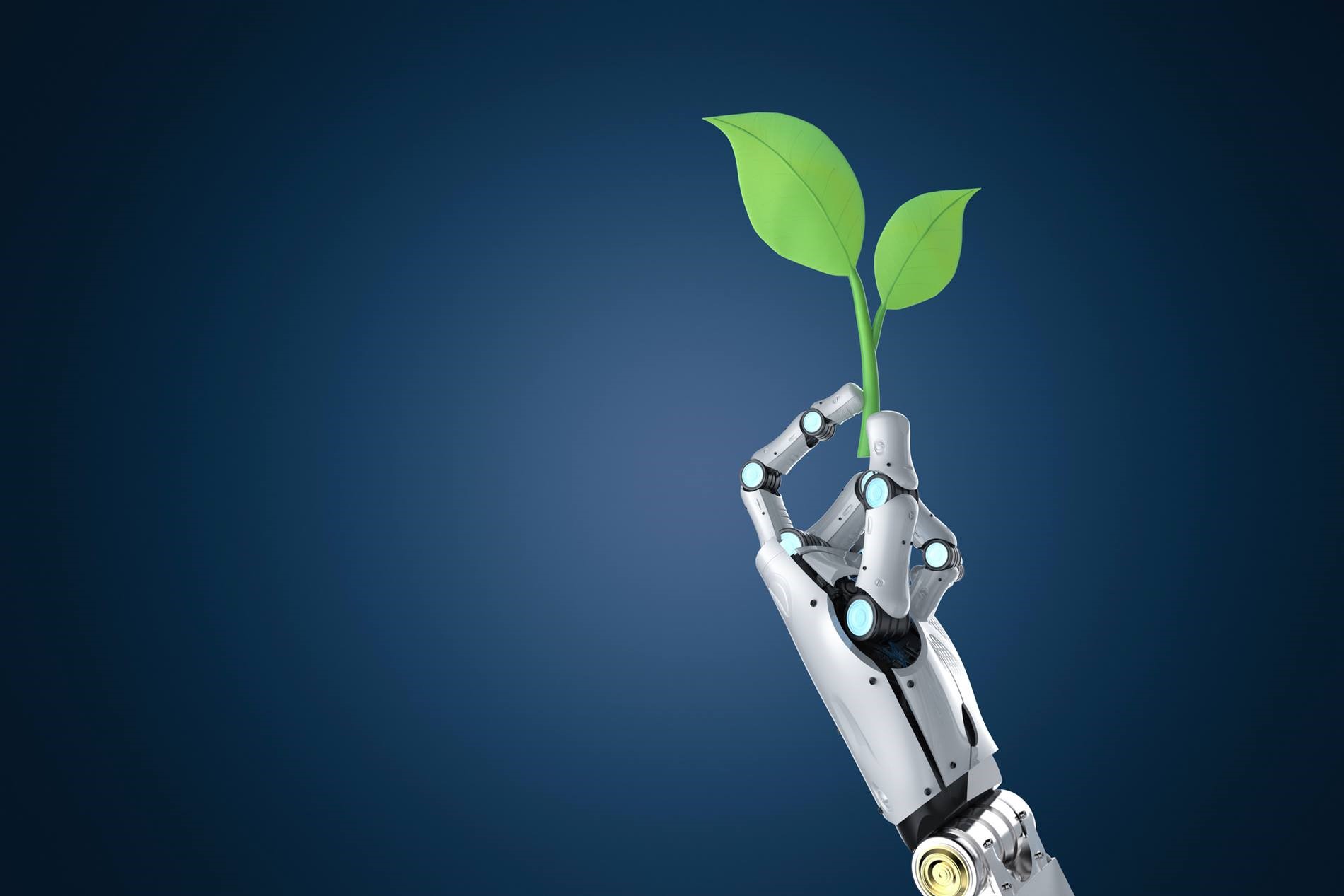 Environment & Climate change
|
Robotics for Good
Image credits: KUKA
By Irina Timoshenko
Modern robotic applications have the potential to help humans reach the United Nations' Sustainable Development Goals (SDGs). AI-powered robots may contribute to sustainability in many industries, including climate change mitigation, recycling, waste reduction in manufacturing, pesticides reduction and pest detection in agriculture, and a variety of social applications to increase accessibility and inclusion.
The AI for Good Webinar Sustainable robots: What does it take for a robot to be sustainable? discussed how robots can be part of the global solution towards sustainability and what it takes for a robot to be sustainable.
Watch the full AI for Good Webinar to learn more about the future of sustainable robots.
"Amongst the biggest challenges humanity is facing today are those relating to our impact on the environment and those relating to the rapid pace of technological change, and it's great to see our panelists discussing positive ways that technological change can help us deal with some of the environmental challenges we're facing," said Fiachra O'Brolchain, Marie-Curie Research Fellow at Dublin City University.
Robotics and the Environmental Impact
Nowadays, it is vital to focus on sustainability in terms of environmental impact.
"The goal that we have is to develop technology and transfer it to the society and for companies to transform this technological research into prosperity," said Damien Sallé, Coordinator of Robotics and Automation at Tecnalia.
Humans exert significant pressure on our planet. To mitigate it, researchers at Tecnalia have decided to focus on circular economy: "Circular economy has an impact on CO2 and material extraction. In terms of technology and robotics, it appears to be an alternative where we can have an impact," highlighted Sallé.
He believes robots are complex machines that can be improved both in terms of energy use and design. In order to do so, roboticists have to take into consideration materials that they use, CO2 impacts of a particular technology as well as estimate the production, the use, and the end-of-life cost of these technologies.
"It is something that as a community we should do together with the people that make these evaluations of environmental impacts," concluded Sallé.
Can robots be energy efficient?
Energy efficiency and the use of AI to increase energy efficiency in robotics is another crucial topic when it comes to sustainability.
"The key question is what it actually takes to make a robot sustainable. The simple answer to that could be to make it greener, which means to address where we can decrease energy consumption, decrease material usage and so on," explained Poldi Heidrich, Business Development Manager Automotive at KUKA.
Heidrich considers that in order to understand how to enhance efficiency and reduce the CO2 footprint, it is necessary to identify the areas where concrete progress can be made.
For instance, AI can help us improve the phase of planning and programming. "By increasing our efficiency or avoiding errors that are done in this phase, a huge impact on our energy consumption of the robots can be achieved. We should try to not only find a position of the robot where it can do the task, but where it can do the task in an energy-efficient way," said Heidrich.
Image credits: Forbes
The Importance of Human-Robot Collaboration
Human-robot collaboration (HRC) can also contribute to a better sustainable working environment and making progress towards the SDGs.
"Robots can be used to help a human, assist him, or even replace. That is the aim for HRC. Initially, robots may not have knowledge or experience, but by learning from the experience of the operators through AI algorithms, gradually robots will know how to do the job properly," emphasized Lihui Wang, Professor and Chair of Sustainable Manufacturing at KTH Royal Institute of Technology.
"To communicate and control a robot in a natural way, people can use voice or gestures. However, there is another way to control the robot which is through human brain waves. If we can retrieve the true thoughts in our head in the form of brainwaves converted to the control command, we can control the robot directly," said Wang.
To enhance the scope of robot applications in all industries, we need a new generation of intelligent robot systems that offer a truly symbiotic collaboration between humans and robots. A truly collaborative robot system must also offer easy and intuitive tools for system interaction and robot control. Besides the collaborative aspect, a symbiotic robot system also needs simplified methods of robot programming so that even non-expert users can easily create new program sequences or complex tasks planning.
Gayathri Manikutty, Senior Researcher at AMMACHI Labs in India continues on this topic: "We work on developing haptic simulators for vocational life skill training in our work in villages, as well as rural and humanitarian technologies using robotics to bring the most intuitive way of working with modern technology to benefit the people."
In order to build a social robot, roboticists should base their design on three sustainability principles – social, environmental, and economic – because balancing them is critical for ensuring sustainability of robots.
"The human-robot interaction has to be customized to accommodate to the cultural norms and the social expectations of each country… The robots that we build have to be very intuitive almost like a button press or a voice control command operated robots," said Gayathri Manikutty, Senior Researcher at AMMACHI Labs.
This webinar highlighted the rapid increase in the demand for robots and posed important questions regarding sustainable production and the future disposable of robots.
Be sure to register for the upcoming Robotics for Good Webinar to find out how educational robots can improve human teaching and therapy to provide quality, accessible and inclusive education for all children.