Go back to programme
Sustainable robots: What does it take for a robot to be sustainable?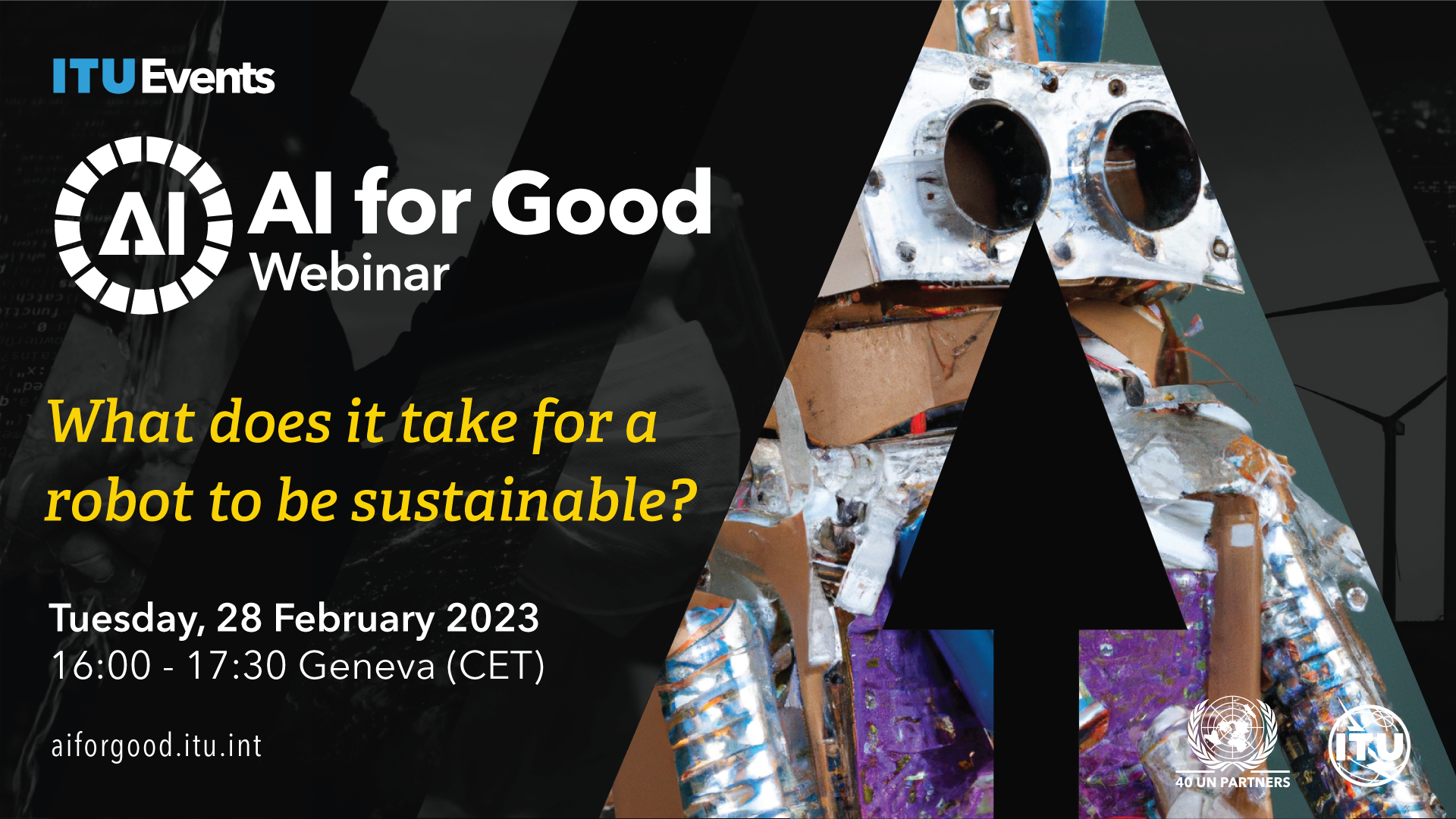 * Register (or log in) to the AI4G Neural Network to add this session to your agenda or watch the replay
Many robotic applications have the potential to help achieve sustainability. AI-powered robots can contribute to sustainability in different sectors, helping to fight climate change, recycling, decreasing waste in manufacturing, minimizing chemicals in farming, etc., as well as in social applications. 
Although robots hold great promise for advancing the United Nations' Sustainable Development Goals, the rapid increase in the demand for robots poses important questions regarding sustainable production and the future disposable of robots, ultimately asking whether the use of robots themselves could outbalance any positive impact they are supposed to achieve. 
Join this AI for Good webinar to discuss these two perspectives and find out if robots are the solution to sustainability and what it takes for a robot to be sustainable. 
This live event includes a 30-minute networking event hosted on the AI for Good Neural Network. This is your opportunity to ask questions, interact with the panelists and participants and build connections with the AI for Good community.