Go back to programme
2022 ITU AI/ML in 5G Grand Challenge Finale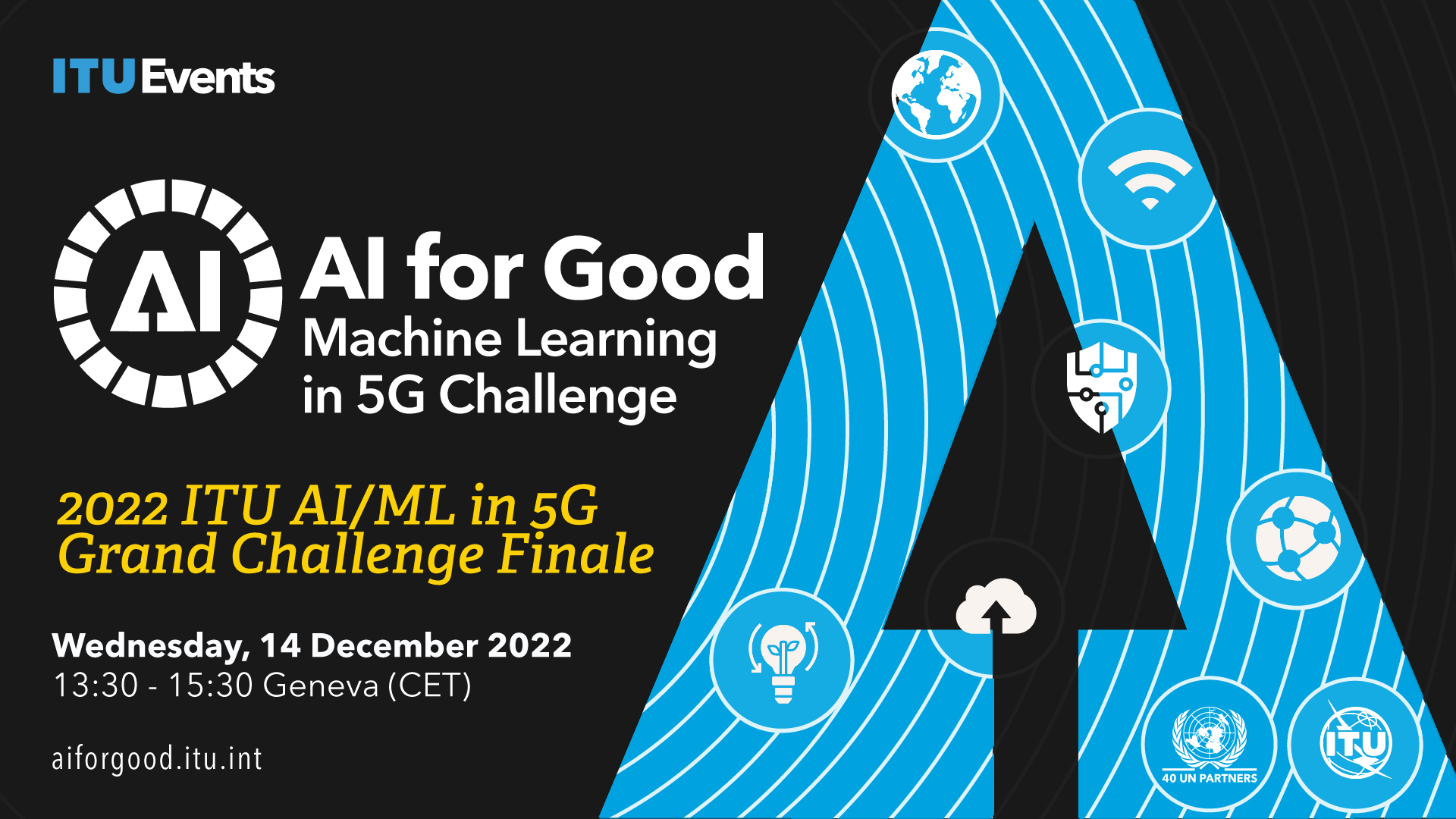 * Register (or log in) to the AI4G Neural Network to add this session to your agenda or watch the replay
The ITU AI/ML in 5G Challenge rallies like-minded students and professionals from around the world in solving problems at top of mind for innovators working to ensure that communication networks capitalize on new capabilities introduced by advances in AI and Machine Learning (ML).  
Since 2020, ITU has been hosting the challenge in order to apply ITU's ML architecture in 5G networks and provide proof of concepts for ML in 5G. Through various problem statements, participants are able to solve real world problems, based on standardized technologies developed for ML in 5G networks as well as new research question in which solutions from participants becomes the state-of-the-art.  
The best teams from the 2022 competition will be awarded​ during this session and receive certificates to recognize their outstanding performance.  
Cash Prizes: The ITU AI/ML in 5G Challenge has set up prize pools of different sizes to reward outstanding teams totalling to around 20,000 CHF.