Embracing AI for a Better Future: Insights from Hui Zhang, CTO of KUKA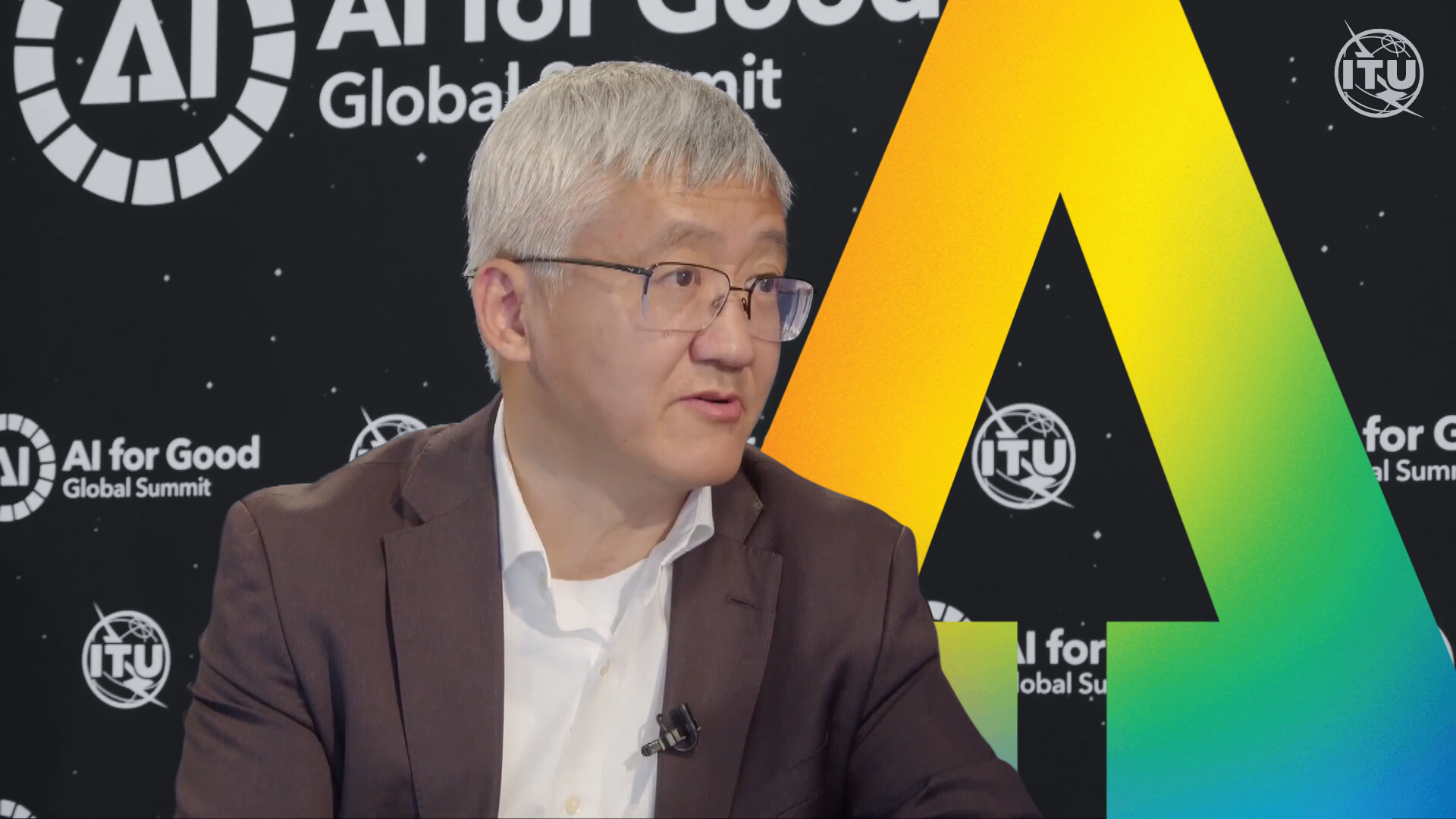 Artificial Intelligence
|
Global Summit
|
Interview
by Alexandra Bustos Iliescu
The AI for Good Global Summit in Geneva provides a platform for leaders, experts, and innovators to discuss the significance of AI in shaping our society. In an exclusive interview, Hui Zhang, the Chief Technology Officer (CTO) of KUKA, a renowned robotics and automation company, shares his insights on the importance of dialogue around AI and the transformative potential it holds for humankind.
Importance of AI Dialogue at Global Summits
According to Zhang, engaging in dialogue around AI at global summits like this is of utmost importance. He believes that AI is still in its nascent stage, entering the industry and society as a new field of technology.
"We felt that it's important to have the transparency and dialogue with other companies in the industry, with academics, and also with government bodies because as a new field of technology, it also requires some regulation," states Zhang.
He highlights the need for proper regulation in such a dynamic and fast-growing field and acknowledges the value of a global summit that brings together diverse stakeholders to exchange ideas and collaborate.
Beneficial Applications of Robotics and AI
Zhang emphasizes the positive impact KUKA is making in benefiting humankind through robotics and AI.
"As a robotics company, we started by taking dangerous, repetitive, and boring jobs away from humans. This is already good because these tasks are labor-intensive and not preferred by anyone. However, they are still essential for the industry," he explains.
Zhang points out that while well-structured industrial environments can rely on engineering and precise programming, AI and machine learning become vital when dealing with semi-structured or unstructured environments.
He provides an example: "In logistics setups for e-commerce, the robot needs to locate and retrieve items from unstructured and poorly defined storage areas. Another example is in caring for older people, where AI techniques integrated with robotics can make a significant difference."
The Future of AI in the Mid to Long Term
Considering the rapid progress of AI, Zhang predicts its increasing integration into our daily lives, particularly through collaboration with robotics technology.
Zhang highlights the current obstacle of requiring highly trained engineers for robot programming and envisions a future where AI simplifies this process.
He suggests, "AI has shown great possibility and advantage in helping ordinary people program robots in areas like logistics picking. In narrow applications like that, AI has already shown significant efficiency improvement."
Key Takeaway from the Summit
Reflecting on his experience at the AI for Good Global Summit, Zhang expresses admiration for the diverse sectors represented and the broad scope of discussions.
"It's an event I've never seen before with so many people from diverse sectors. You have people like us coming from the industrial manufacturing environment, but there are also companies focusing on social interactions, government bodies, and policy issues," he remarks.
Zhang appreciates the unique opportunity the summit provides for conversations that encompass the defense aspects of society.
The interview with Hui Zhang, CTO of KUKA, sheds light on the importance of dialogue around AI and its potential to shape a better future. KUKA's efforts in robotics and AI exemplify the positive impact these technologies can have on society. With AI becoming increasingly integrated into our daily lives, Zhang foresees advancements in programming, enabling ordinary individuals to harness the power of robotics. The AI for Good Global Summit serves as a valuable platform for collaboration, understanding, and regulation, ensuring the responsible deployment of AI and maximizing its potential for the betterment of humankind.