"AI can help enterprises realize their carbon neutrality": A conversation with Summer Chen, Vice President of ZTE Corporation.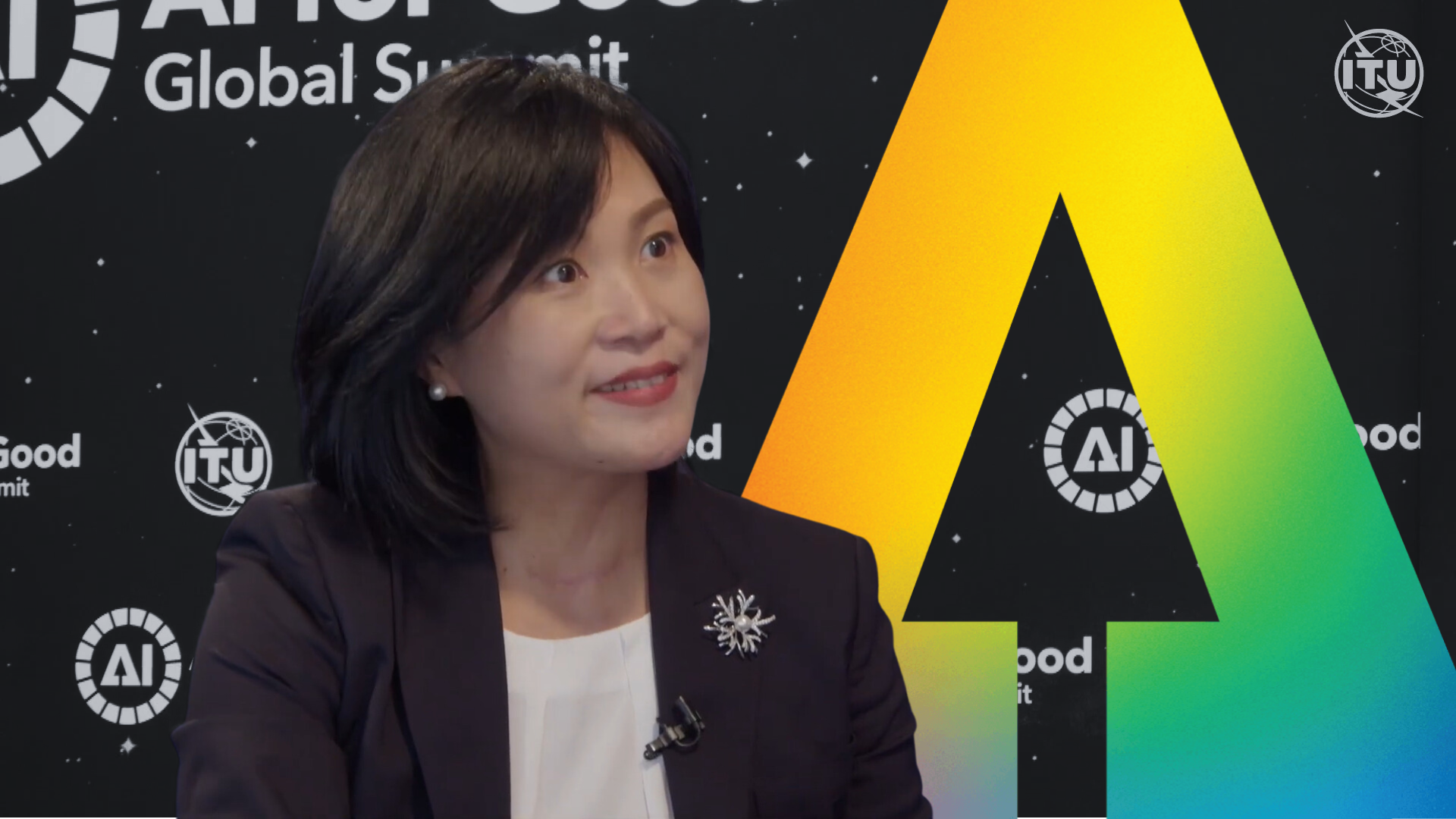 Artificial Intelligence
|
Global Summit
|
Interview
by Celia Pizzuto
The AI for Good Global Summit provides a valuable platform for industry experts and thought leaders to discuss the transformative power of artificial intelligence (AI) and its potential to benefit society. In an exclusive interview with Summer Chen, Vice President of ZTE Corporation, we gained insights into her extensive experience in the field and ZTE's contribution to leveraging AI for the betterment of humanity.
With over 24 years of experience at ZTE Corporation, Summer Chen began her career as an RF engineer, designing base stations for wireless communication. She then transitioned into a marketing position and currently serves as the Vice President responsible for global branding and PR strategies.
"I'm working for ZTE for over 24 years and at the first 10 years I'm working as an RF engineer to design the base stations for wireless communication and then move to our marketing position now I'm in response for the global branding PR strategies," Chen explains.
The Power of the AI for Good Global Summit
Reflecting on her experience at the AI for Good Global Summit, Chen emphasized the importance of this platform as a means of fostering collaboration and knowledge sharing.
"I think the AI for Good Summit is a quite interesting platform. It's helpful for the host ecosystem to join joint connection for the different partners, different activities to enhance application and technical innovations," she says.
Chen views the summit as a critical opportunity to explore how AI can positively influence society and contribute to the greater good.
The Expanding Role of AI
As AI rapidly advances, Chen envisions its ubiquitous presence across various industries and sectors. She highlights the increasing popularity of AI-enabled applications such as chatbots, emphasizing the significance of AI's role in enterprise and industrial digital transformation.
"For our company, we focus on the AI involved in the application for the enterprise or industries to help them achieve digital transformation, and all these technologies converged together, making things better for the whole society to achieve sustainability." Chen states.
Chen believes that the collective effort of integrating AI into various domains will lead to significant progress in the mid to long term. She acknowledges, "AI actually, this kind of technologies or innovations have already become our indented and abdicated in their ICT infrastructure Industries," but also emphasizes that there is still much work to be done to fully realize AI's potential.
AI for Good: Real-World Impact
Under the overarching theme of AI for Good, ZTE Corporation actively contributes to initiatives that benefit humankind. Chen highlights two notable examples of how AI-driven solutions positively impact industries and society as a whole.
Regarding ZTE's contribution to digital transformation, Chen states, "We are using a solution to replace humans in the inspection process of the manufacturing. This will unlock the potential for individuals in such working environments."
By automating repetitive tasks, ZTE's AI-powered solution improves worker safety and efficiency, ultimately benefiting both employees and enterprises.
Chen also emphasizes the role of AI in helping enterprises achieve carbon neutrality.
She explains, "AI can help enterprise realize their carbon neutrality to reduce the carbon emission with this kind of Innovations to upgrade the operation process to get the automatic manufacturing."
ZTE Corporation serves as a partner in enabling such transformations, offering AI solutions that empower their customers to achieve their carbon reduction objectives.
As AI for Good continues to drive discussions on the positive impact of AI, Summer Chen's insights shed light on ZTE Corporation's efforts to harness AI for the betterment of society. Through direct quotations, we have gained valuable insights into ZTE's work in digital transformation and sustainability. By leveraging AI, ZTE Corporation is at the forefront of driving progress in various industries. Through the continued collaboration and collective efforts of organizations, AI has the potential to reshape our world for the better, addressing pressing challenges such as climate change and enhancing the well-being of humankind.
The AI for Good Global Summit serves as a crucial catalyst for advancing AI's positive influence on society. As technology continues to evolve, the collaborative spirit and dedication to the ethical and responsible implementation of AI will be paramount in shaping a future that benefits us all.