The Ministry of Science and ICT (MSIT) of the Republic of Korea partners with the ITU to foster a hospitable environment for artificial intelligence (AI)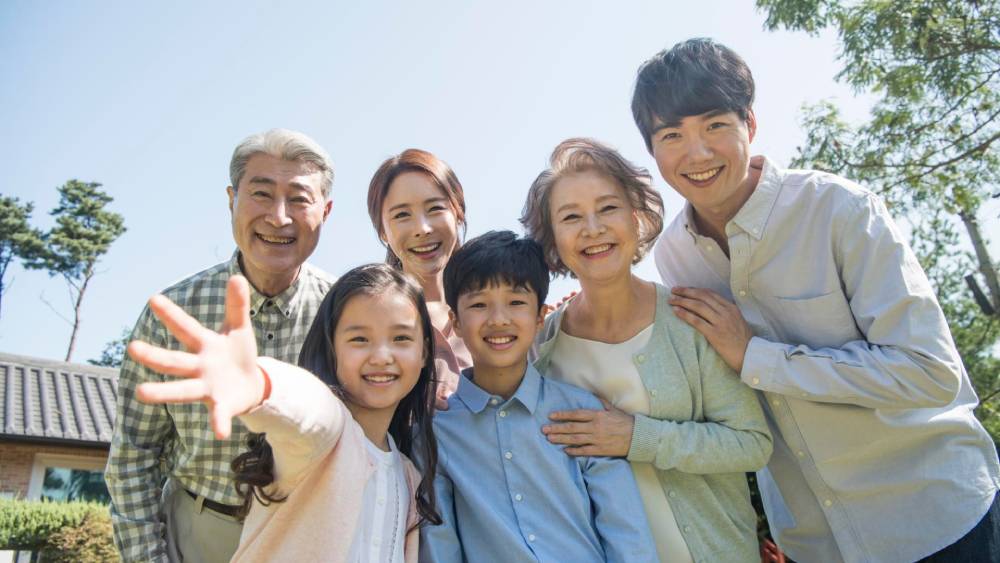 Artificial Intelligence
By LIM, Wan Taek, Deputy director, AI convergence and innovation team, Ministry of Science and ICT (MSIT)
Artificial intelligence (AI) is one of the driving forces behind change in economies and societies, and its role is becoming more and more important in both creating jobs and solving social problems.
It is therefore not surprising that AI is emerging as part of the solution to the multiple uncertainties that we face, such as the crises of low growth, income polarization, climate change and the global COVID-19 pandemic. For example, the healthcare gap between countries is a threat not just to individual well-being, but also to the prosperity and sustainability of the international order.
The same goes for the digital divide. In order to respond to the challenge posed by the huge gap between digital haves and digital have-nots, we need to build a digital order in which digital technologies contribute to expanding freedom for all citizens equitably.
The President of the Republic of Korea Yoon Suk Yeol has said, "Our responsibility to present a better future to the next generation, our responsibility to expand freedom to all global citizens, and our responsibility to achieve sustainable peace and prosperity, all call for a stronger solidarity – for solidarity in action."
As part of their response to this call, the Ministry of Science and ICT (MSIT) of the Republic of Korea is co-hosting a Webinar on AI for Good together with the International Telecommunication Union (ITU). This session, attended by experts from industry, academia, and research institutes, will take place on February 6, and will help us to prepare for a future world infused with the benefits of AI.
Like the ITU, the Korean government is a strong sponsor of AI innovation, with Korea seeking to become an exemplary digital nation. This year's AI for Good Webinar is focusing on "AI for improved health and well-being at all ages".
Join the upcoming AI for Good Webinar on AI and Health. The session will be available on YouTube and the Neural Network in mixed language (Korean and English) without interpretation. If you need interpretation, please join through Zoom here.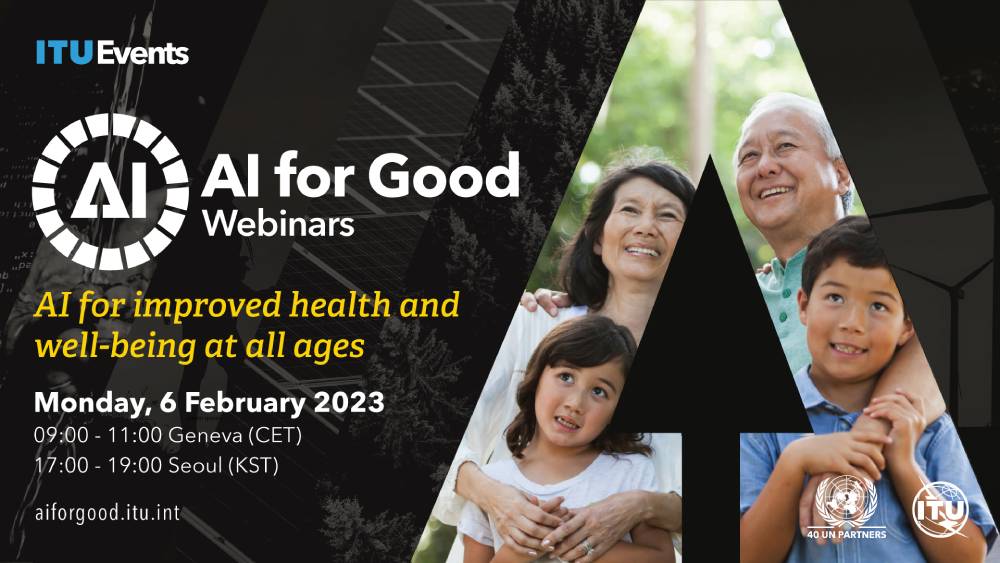 It's hoped the event will be an opportunity to help realize Korea's digital sector policy vision, which is to utilize digital technologies for the freedom of global citizens and the realization of universal human values – a vision emphasized by President Yoon at last year's New York Initiative and this year's Davos Forum. It will also be a chance to strengthen Korea's leadership in the digital sector, and to promote Korean AI technology to the world.
The February 6th event kicks off at 5 pm KST (9 am CET), with opening remarks by 2nd Vice Minister for Science and ICT Park Yoon-Kyu, and director of TSB, ITU, Onoe Seizo,  followed by a presentation by head of the AI Policy Division Choi Dongweon on the theme of 'AI in industry and in our daily lives'. The webinar will be moderated by Matthias Groeschel from Harvard Medical School.
Director Anshu Banerjee from the World Health Organization (WHO) will talk about the importance of a human rights-centered approach, and the role the of the WHO in 'Efforts toward a healthier life for mankind'.
And Professor Chae Jong-hee from Seoul National University Children's Hospital will tell us about AI solutions in the pediatric medicine field, including the 'Dr Answer' program promoted by the Ministry of Science and ICT.
Next, the ITU's Senior Coordinator Roxana Wildmer-Iliescu how information and communication technologies (ICTs) and emerging technologies, if developed in digitally accessible formats with universal design in mind, are not only essential enablers for the empowerment of all people but also for the creation of inclusive and age-friendly environments with suitable conditions for healthy and happy living for the older adults of today and tomorrow.
The fifth speaker, Ha Jung-Woo, is head of the NAVER AI Lab. He will introduce the AI-driven caretaking and dialogue services for the elderly that they have developed. Finally, Kevin Lee, CEO of EQ4ALL, will discuss a sign-language translation solution developed using AI plus learning data from the social enterprise Testworks (CEO Yoon Seok-won).
Following that the Webinar will open to discussion on the enormous potential for AI technologies to help solve major issues such as climate change, pandemics, and aging demographics. The aim is to build a wide consensus on the vital importance of cooperation across national borders and between international organizations if we are to realize the common goal of sustainable development.
In the future, Korea will continue to cooperate with international organizations such as the ITU and WHO on questions of AI development, digital innovation, and international norms – and continue to take a lead in efforts to build a new international order based on freedom, solidarity, and human rights.