Innovating and collaborating for a better world: The AI for Good Neural Network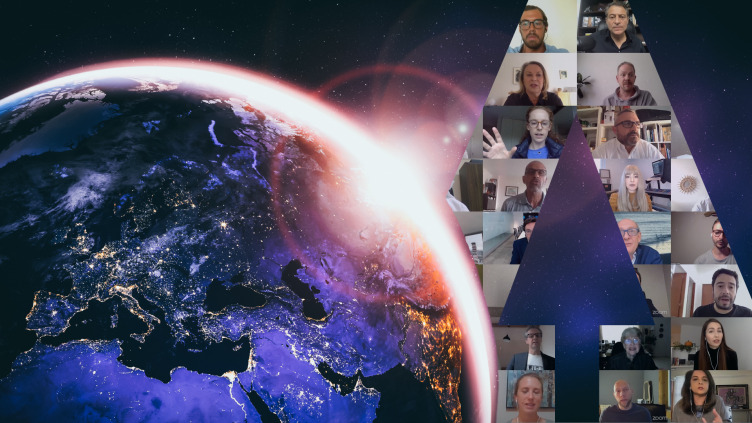 Artificial Intelligence
|
Neural Network
By Celia Pizzuto
Since its inception in 2017, the AI for Good Global Summit has been a beacon of hope for those seeking to leverage the power of AI to make a positive impact on the world. In response to the challenges presented by the COVID-19 pandemic, the summit moved online in 2020, connecting thousands of participants from around the globe. On February 1st, 2022, the AI for Good initiative has launched its latest free tool for advancing the United Nations' Sustainable Development Goals (SDGs) using AI: the Neural Network, developed with the Norwegian technology company myOnvent.
Exploring practical applications of AI to advance the SDGs
The purpose of this platform is to facilitate connections between innovators and experts, link innovative ideas with social impact opportunities, and bring the community together to advance the SDGs. The Neural Network is designed to accelerate exchanges between government and industry and foster partnerships to achieve the SDGs. Building on the success of the International Telecommunication Union's AI for Good program, the Neural Network offers content and collaboration opportunities aligned to each of the 17 SDGs. By exploring practical applications of AI, the platform has helped spur innovation, foster knowledge exchange, and promote AI achievements across the UN and beyond.
The Neural Network has quickly gained traction since its launch in February 2022, with over 16,000 users from 175 countries participating in over 200 sessions. SDGs 3, 4, 7, 9, 11 and 13 have emerged as the most popular areas of interest, reflecting the global community's growing focus on sustainability, climate action, and education.
With thousands of hours of on-demand content, networking features, virtual exhibitions, weekly live sessions, and interactive content, the Neural Network offers a wealth of opportunities for users to learn through personalized content mapped to the SDGs, build innovative AI for Good solutions, and connect with people through smart matching.
Unlock the power of the Neural Network, watch our tutorial here.
Leveraging AI for a better user experience
The platform is built on a combination of AI algorithms and cloud technologies. These technologies are used to identify and match users based on their areas of interest, expertise, and geographic location. The AI algorithms also generate personalized content recommendations based on user behavior and engagement, refining and improving the platform over time. By using data on user preferences and interactions, the platform can suggest relevant content, events, and networking opportunities.
In addition, the Neural Network uses cloud-based infrastructure to provide scalable and secure access to its features and services. This enables users from around the world to connect and collaborate in real-time, regardless of their location or device.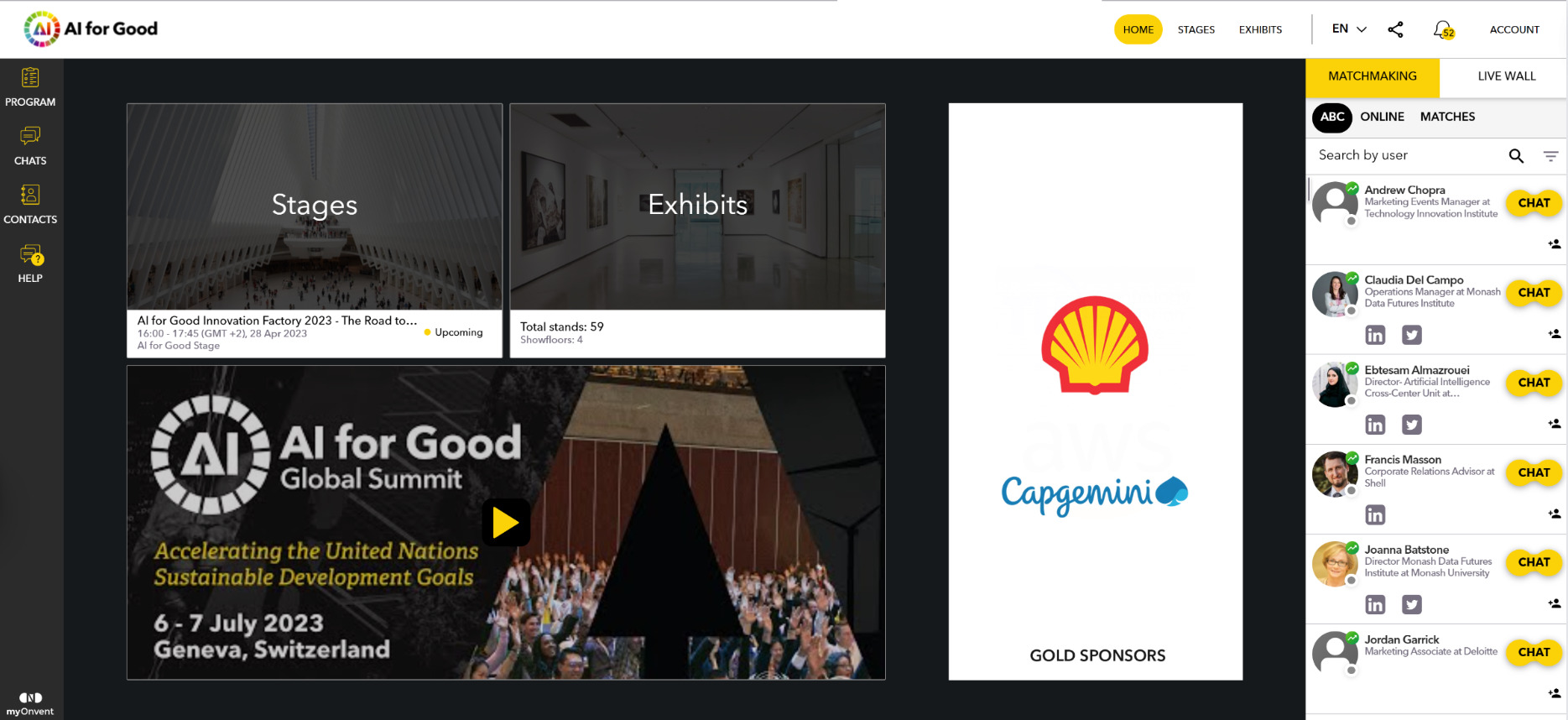 Encouraging global collaboration
What makes the AI for Good Neural Network platform unique is its focus on stimulating unprecedented cooperation across borders and boundaries, fostering impactful SDG-focused partnerships in the field of AI, and directly serving Goal 17: Revitalize the global partnership for sustainable development. By leveraging the power of AI and cloud computing, this platform creates a dynamic and collaborative space for those working in the field of AI for social good. It is the only platform that exclusively leverages AI to connect AI innovators to anyone with an AI-related problem, addressing AI in its entirety without glorifying it.
Moreover, the Neural Network has also taken on the task of fostering community building, communication, and information sharing by implementing a unique networking strategy: 30-minute networking sessions after each event, providing attendees with an opportunity to not only connect with others in their area of SDG focus, but also to interact with the speakers themselves.
The purpose of these sessions is to bring together individuals from diverse backgrounds, including those who may not be tech or AI experts, to engage in discussions surrounding AI and its potential impact on social good. This strategy emphasizes the value of knowledge exchange and aims to create a dynamic and inclusive space for all attendees to contribute their insights and ideas.

In conclusion, the AI for Good Neural Network platform is a crucial tool for those seeking to use AI to make a positive impact on the world. By facilitating connections between innovators and experts, linking innovative ideas with social impact opportunities, and bringing the community together to advance the SDGs, this platform has the potential to accelerate progress towards a more sustainable and equitable future for all.