Go back to programme
What does data sound like? Artistic intelligence with Majella Clarke, conductor, artist and AI strategist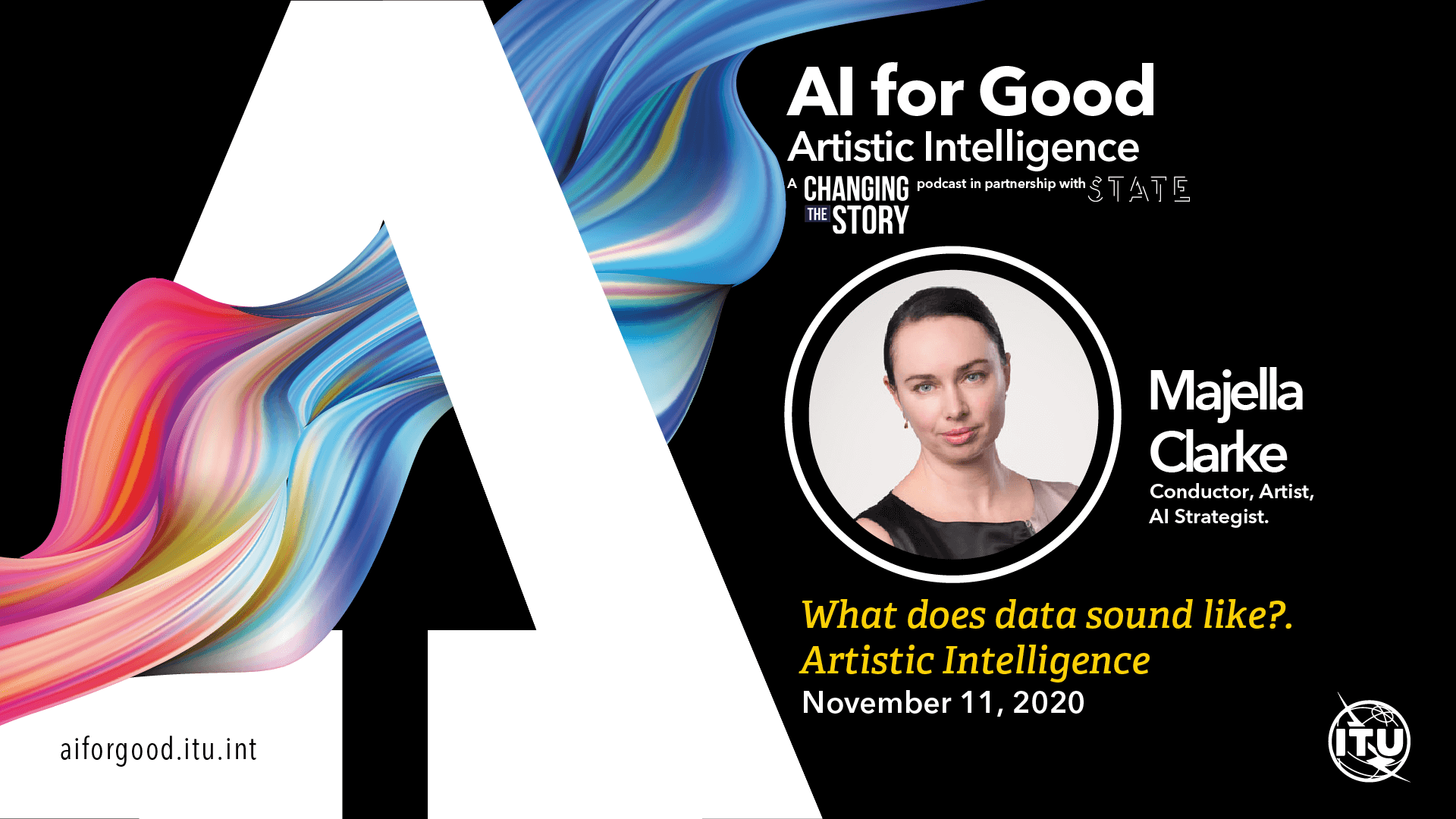 Youtube
* Register (or log in) to the AI4G Neural Network to add this session to your agenda or watch the replay
What's different about artists and scientists? While both are experimental, artists have more freedom because they don't lose credibility while being creative. Hear the story of Maella Clarke, who is leading the charge for us to be part artist and part scientist as she unlocks the sound of data.
TOPICS DISCUSSED IN THIS EPISODE:
– What does data sound like
– Personification of data (it's what's missing in climate change data)
– Art should expand beyond artist
– Majella's 5Ps
– Music through facial expressions
– Is AI artistically creative?
Calls-to-action:
Visit the Changing the Story Podcast
Subscribe to the Changing the Story newsletter
Follow the Changing the Story Facebook Page for updates
Follow the Changing the Story on LinkedIn
Follow the Changing the Story on Instagram
Follow the Changing the Story on Twitter