Go back to programme
Unleashing autonomous drones for disaster risk reduction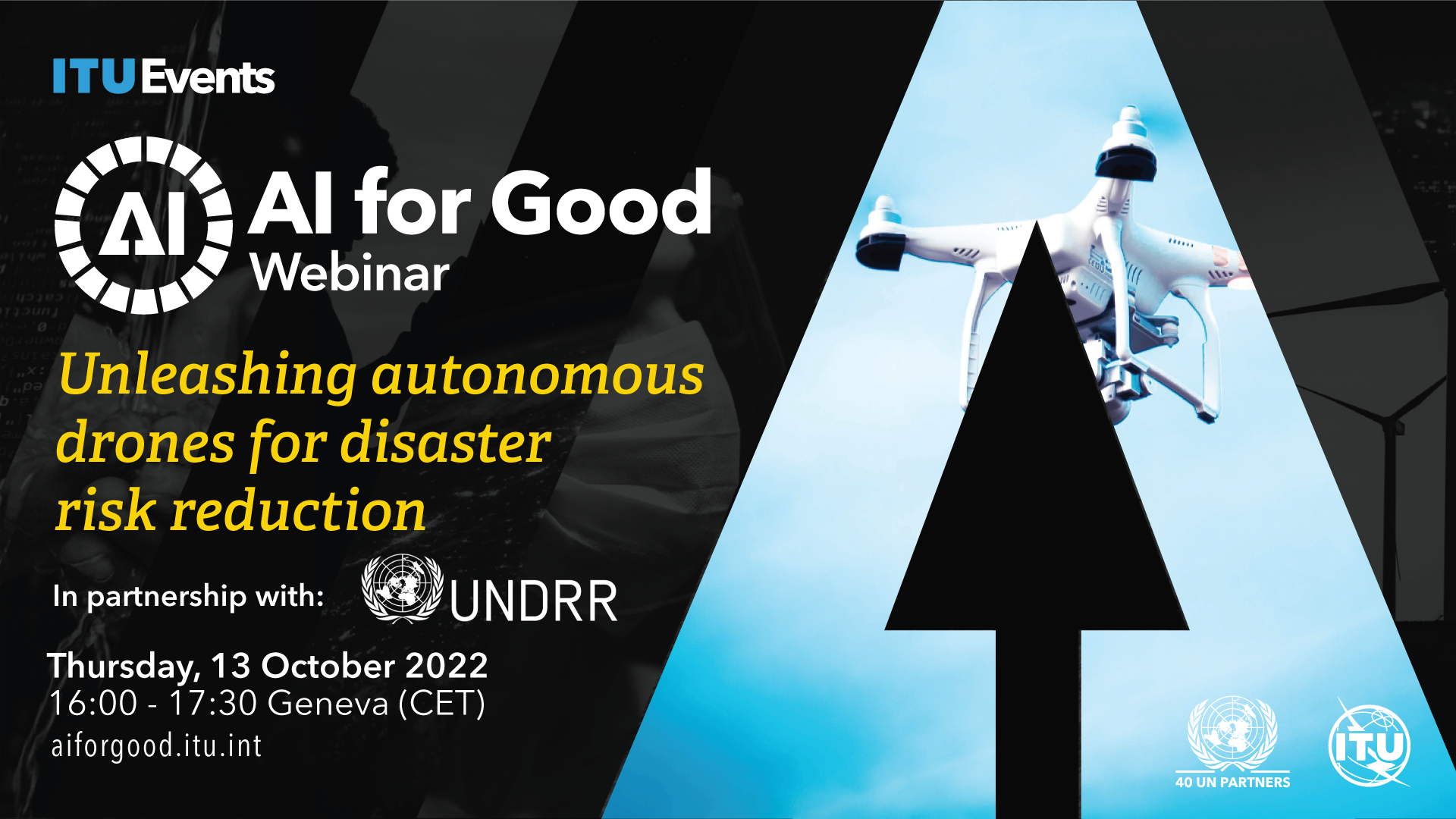 * Register (or log in) to the AI4G Neural Network to add this session to your agenda or watch the replay
AI-powered drones are powerful tools in disaster response. Recent advances in AI-enabled computer vision, robotics, and swarm technologies have further pushed the boundaries of drone applications for disaster risk reduction.   
These technologies are being deployed to improve efficiency in disaster prevention, for mitigation and preparedness, providing reconnaissance and situation awareness and ensuring early detection and mitigation of hazards.  However, despite the advantages of drone technology to support emergency operations, widespread practical application has yet to occur.    
During the International Day for Disaster Risk Reduction, discover the latest drone technologies that are accelerating progress towards disaster resilience and sustainable development, mitigating underlying vulnerabilities and inequalities for the most exposed. AI can power disaster preparedness, and help to support more resilient and sustainable societies. 
This live event includes a 15-minute networking event hosted on the AI for Good Neural Network. This is your opportunity to ask questions, interact with the panelists and participants and build connections with the AI for Good community.