Go back to programme
The dawn of cosmology's AI revolution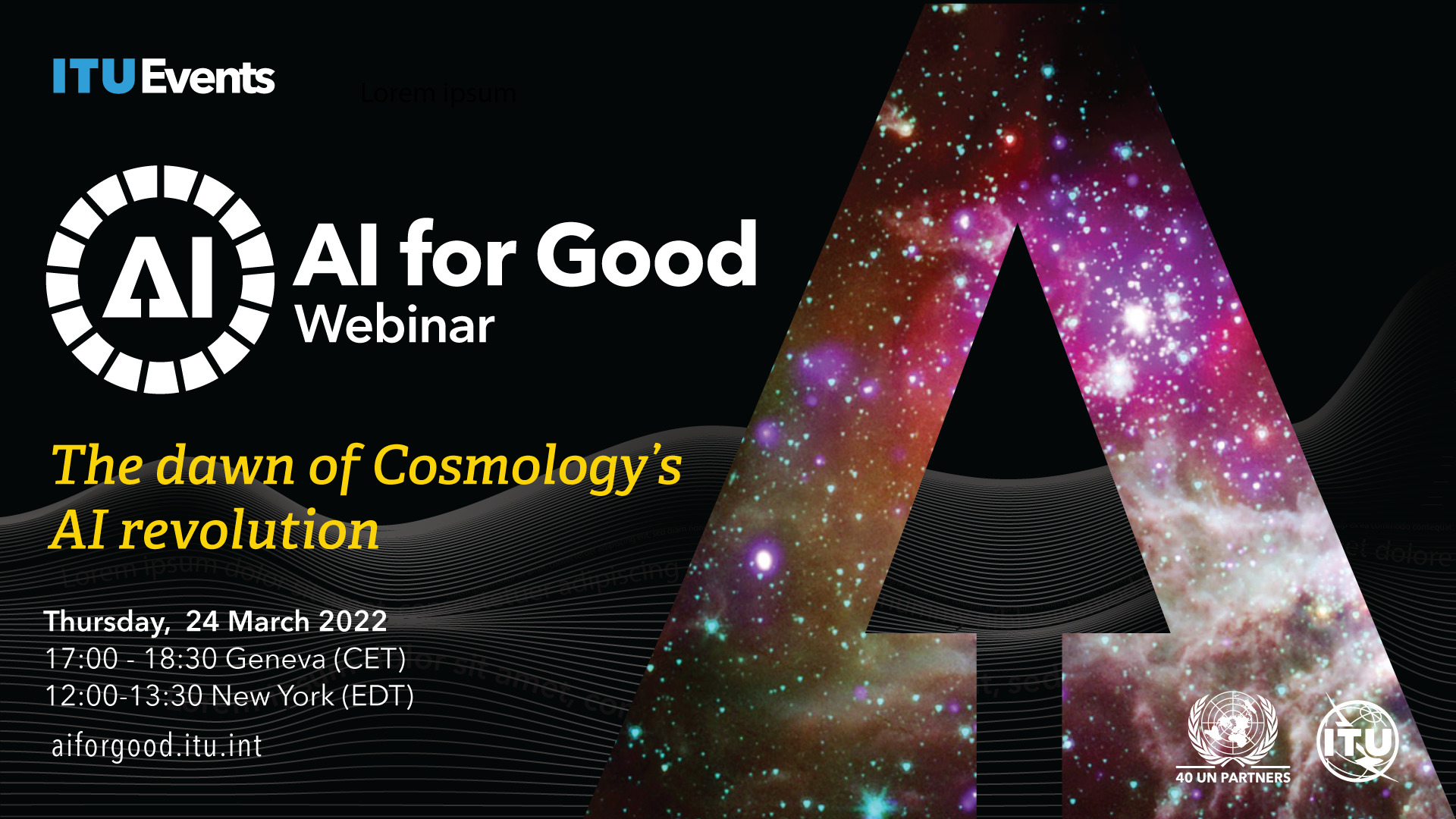 * Register (or log in) to the AI4G Neural Network to add this session to your agenda or watch the replay
After major discoveries in the last century, cosmologists now believe that 95% of the Universe is made up of something we do not know: dark matter and dark energy. One of the most important goals in modern cosmology, the branch of astronomy that studies the constituents and laws governing our Universe, is to determine the properties of these dark components. To carry out this task, cosmologists look for unique patterns induced by the abundance and properties of dark matter and dark energy in cosmological observables, such as the spatial distribution of galaxies.  
This AI for Good webinar illustrates how advances in artificial intelligence have the potential to revolutionize the way we do cosmology. The combination of machine learning methods with thousands of state-of-the-art numerical simulations that require millions of CPU hours and occupy petabytes of data can be used to train neural networks to learn patterns on scales where theoretical models fail.  These simulations can also be used to discover new relations in high-dimensional spaces. Ultimately, AI may help us to build a cosmological Rosetta Stone, that like with the hieroglyphs, can help us to read all the information written in the sky and unveil the mysteries of our Universe. 
This live event includes a 30-minute networking event hosted on the AI for Good Neural Network. This is your opportunity to ask questions, interact with the panelists and participants and build connections with the AI for Good community.