Go back to programme
RoboCup is RoboCup, what's that?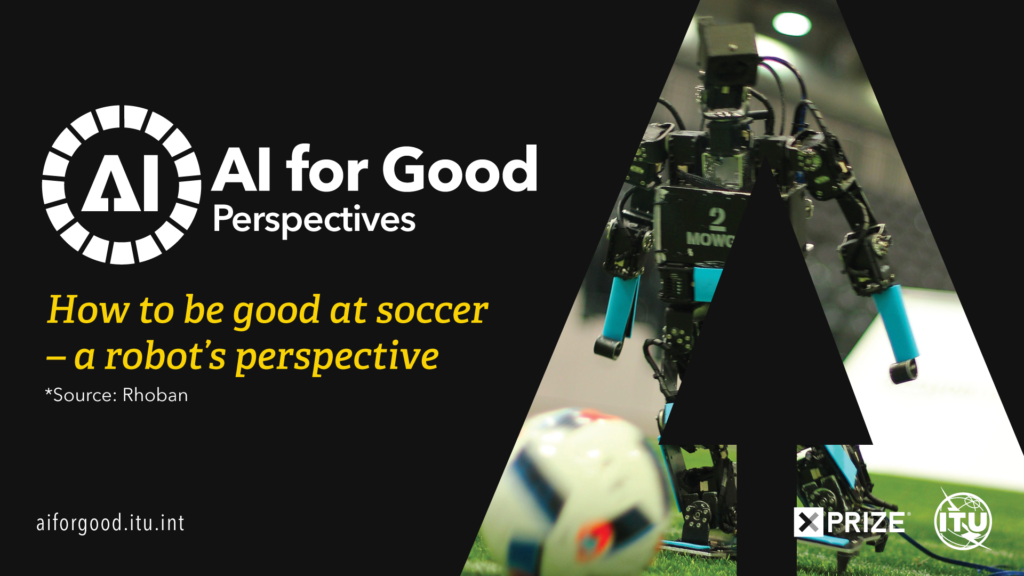 * Register (or log in) to the AI4G Neural Network to add this session to your agenda or watch the replay
RoboCup is RoboCup, what's that?
For nearly 25 years, RoboCup has been the world's largest Robotics and Artificial Intelligence competition.
It is the gathering of thousands of researchers from all over the world, around a common ambition: to share knowledge and demonstrate innovation. The event now covers all the major scientific and technological challenges of autonomous robotics.
Agricultural robots
Rhoban has been working with agricultural robots for years.
Agricultural robotics provides an alternative to current farming methods, particularly within organic agriculture. For instance, the process of weeding in the production of organic vegetables, requires better, more sustainable solutions.
WHAT IS AI FOR GOOD PERSPECTIVES?
AI for Good Perspectives are interviews, viewpoints and presentations from the AI for Good community, moderated by professional journalists and available on demand.