Go back to programme
Responsible AI in practice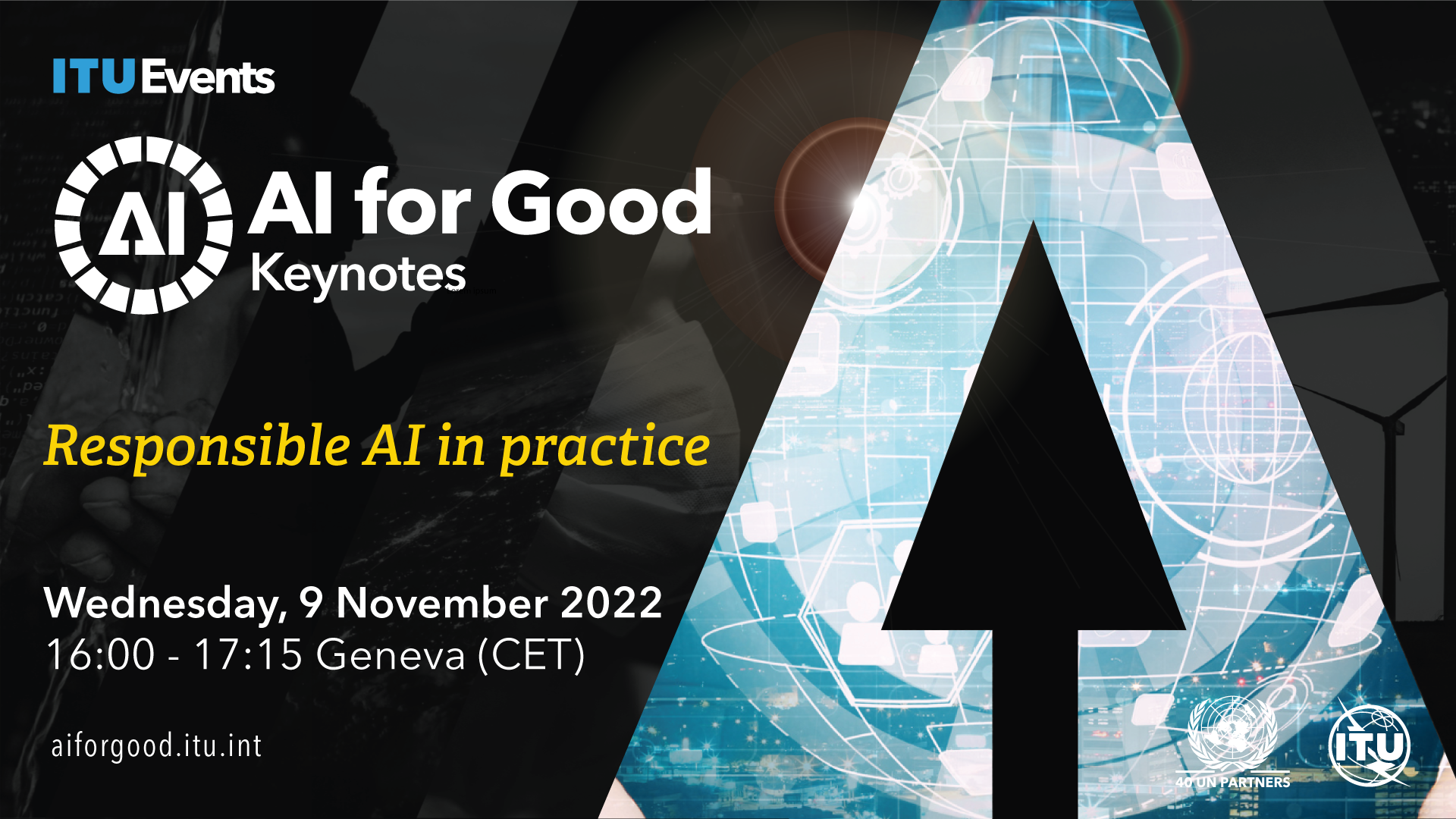 * Register (or log in) to the AI4G Neural Network to add this session to your agenda or watch the replay
The emergence of Artificial Intelligence (AI) is increasingly shaping the way of work in a range of sectors that will impact all the 17 UN Sustainable Development Goals (SDGs).  
With this technological opportunity comes ethical, policy and legal challenges to ensure equitable and inclusive opportunities. In particular, we must consider the possible discriminatory impacts of such solutions. For instance, inadvertent encoding of bias into automated decisions may result into positive but unequitable progress on SDGs. 
Machine Learning (ML) solutions are a new paradigm compared to traditional software solutions and hence requires establishment of a new framework to build responsible AI/ML models. A responsible AI/ML model aspires to embody the virtues of privacy, fairness, explainability, robustness, transparency, and governance. In this AI for Good keynote, learn about bias challenges when building AI models and get acquainted with best practices to mitigate these biases by design. 
Join Dr. Nashlie Sephus, the principal tech evangelist for Amazon AI, to learn how AWS dedicates significant resources to these issues and to help customers build datasets for fairness. In this session, we will explore what is needed for Responsible AI and how to tackle the related challenges. It will present how AWS guides and ensures responsible models with best practices, documentation and training to help build responsible AI by design. 
This live event includes a 15-minute networking event hosted on the AI for Good Neural Network. This is your opportunity to ask questions, interact with the panelists and participants and build connections with the AI for Good community.