Go back to programme
Launch of the ITU GeoAI Challenge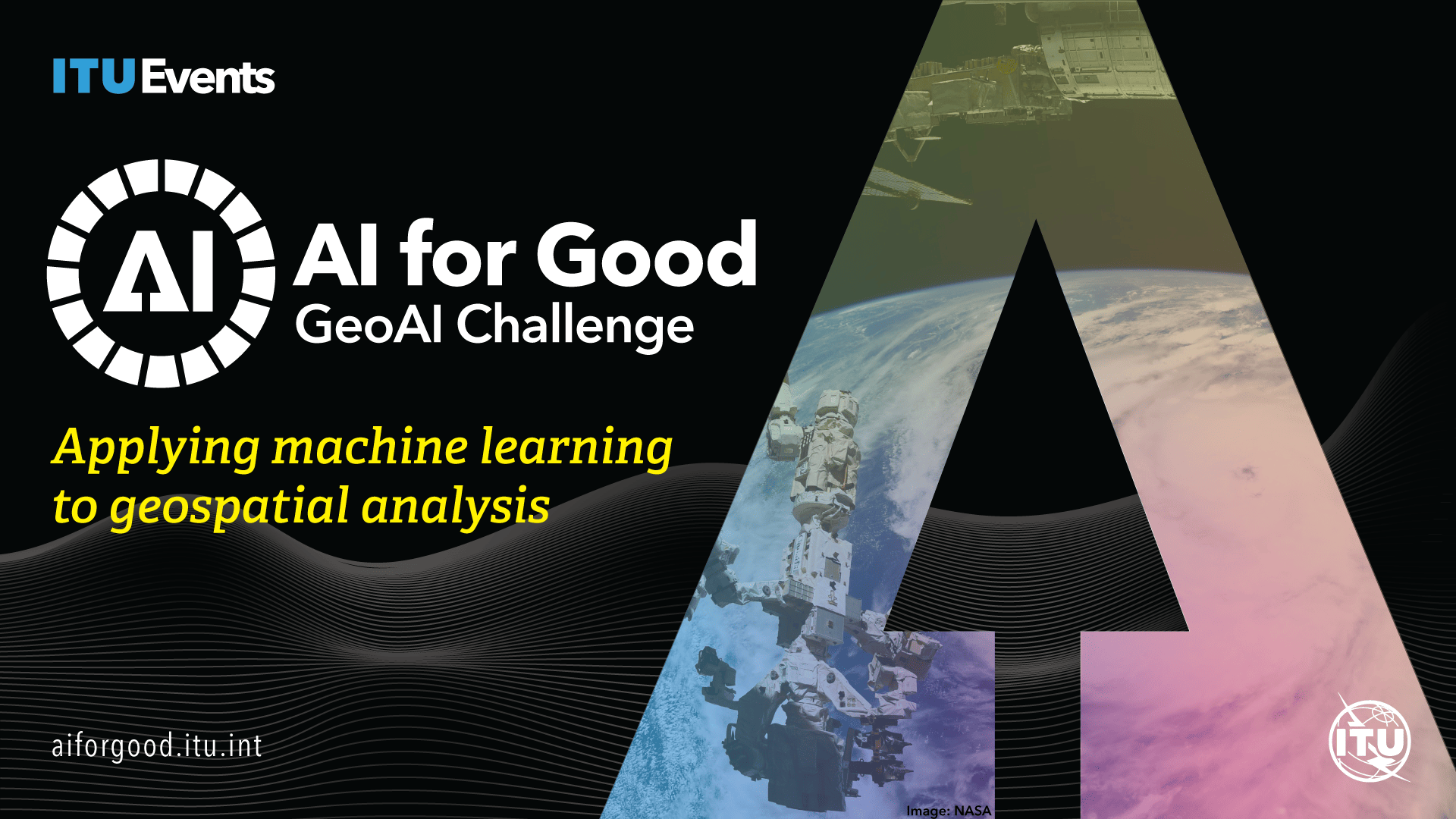 * Register (or log in) to the AI4G Neural Network to add this session to your agenda or watch the replay
ITU is launching the GeoAI Challenge! Students and professionals from around the globe are invited to solve real-world geospatial problems with real-world data by applying artificial intelligence (AI) / machine learning (ML) to advance the United Nations Sustainable Development Goals (SDGs).
The first edition of the GeoAI Challenge features three problem statements:
"School mapping with big data", curated by UNICEF, the United Nations International Children's Emergency Fund.
"Cropland mapping with satellite imagery", curated by FAO, the Food and Agriculture Organization of the United Nations, in cooperation with the UN Open GIS Initiative.
"Location Mention Recognition (LMR) from Social Media Crisis-related Text", curated by Qatar Computing Research Institute (QCRI) and Qatar University
ITU provides a state-of-the-art, free-of-charge compute platform to participants of the Challenge who do not have adequate access to compute in their respective institutions. The compute platform will provide participants with access to:
Free GPUs and CPUs
Hosted Jupyter notebook server
Python kernel
Pre-installed machine learning packages, e.g. PyTorch and Tensorflow
In some of the problem statements, a baseline or reference solution may be offered which may include implementations using Jupyter notebooks.
Webinars, roundtables and hands-on sessions accompany the GeoAI Challenge.
Winners receive cash prizes and certificates.
To register for the GeoAI Challenge, please go to https://aiforgood.itu.int/about-ai-for-good/geoai-challenge/.
Agenda:
Presentation of the ITU GeoAI Challenge: goals, objectives and outlook. Andrea Manara, ITU
Presentations of problem statements

School Mapping with Big Data, Do-Hyung Kim
Cropland mapping with satellite imagery

UN Open GIS Initiative WG on GeoAI, Tomaz Logar
Cropland mapping problem statement, Pengyu Hao, Zhongxin Chen
Q&A

Location Mention Recognition from Social Media Crisis-related Text, Reem Ali Suwaileh

Q&A general
Interactive session in the Neural Network
This live event includes a 20-minute networking event hosted on the AI for Good Neural Network. This is your opportunity to ask questions, interact with the panelists and participants and build connections with the AI for Good community.