Embracing digitalization: the accelerating force behind decarbonization and energy transition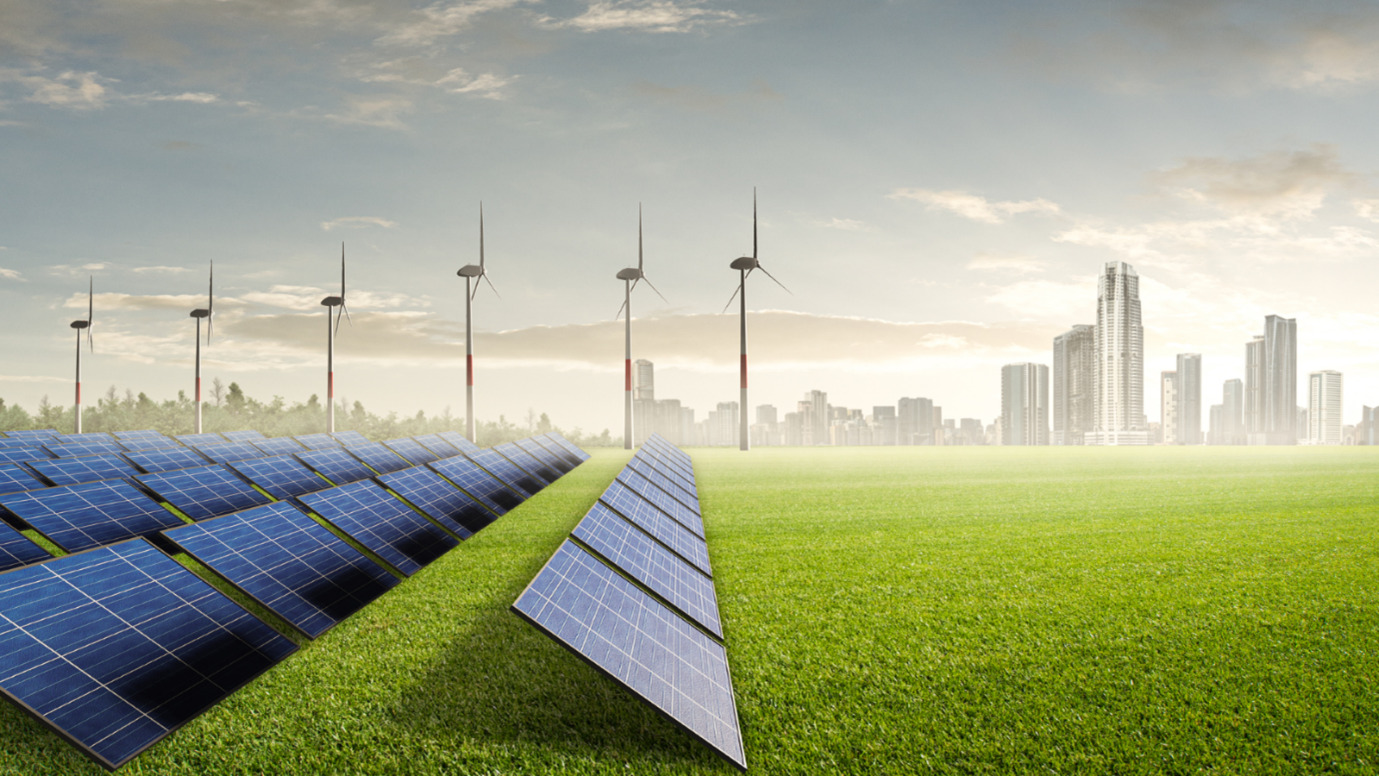 Energy
|
Environment & Climate change
by Alexandra Bustos Iliescu
As the Fourth Industrial Revolution unfolds, the energy sector is poised to capitalize on AI, blockchain, and IoT technologies, creating opportunities for a sustainable and decentralized future.
The energy market stands at the forefront of the Fourth Industrial Revolution, driven by the convergence of AI, blockchain technology, edge computing, and the Internet of Things (IoT). This paradigm shift echoes the transformation of the energy sector toward a more decentralized and distributed system, which will be further catalyzed by the emerging Web3 infrastructure.
Blockchain technology and Web3 offer a myriad of opportunities to advance the urgent energy transition. These include tokenizing carbon credits, enabling peer-to-peer energy trading, and increasing the verifiability and trust of data within the sector. In addition, digital tokens can create markets for low-carbon products and services such as sustainable aviation fuels and carbon credits.
Can AI and digital tech accelerate the energy transition?
Decarbonization of energy systems necessitates the further electrification of economies and decentralization of energy systems. To facilitate this, blockchain technology can support increased transactions while ensuring data transparency, trust, and verifiability. Simultaneously, smart contracts can enable automated transactions without human intervention, streamlining processes such as energy certificates and proofs of emission reductions.
However, blockchain technology is not without its criticisms, including concerns about energy consumption, data integrity, and privacy. Nonetheless, advancements in this field continue to be made to address these issues. In this context, governments and regulators play a critical role in fostering innovation, generating trust in new digital systems, and overcoming challenges.
Tracking renewable energy 24/7 with open-source blockchain solutions
Beyond blockchain technology and Web3, it is the overall digital transformation of industry that can support decarbonization objectives. Yet this transformation needs to speed up to achieve systemic changes.
This is the overall conclusion of a recent report by Shell and MIT Technology Review Insights, titled "Digital Technology: The Backbone of Net-zero Emissions future". The report emphasizes the essential role of digital technologies, such as cloud and edge computing, AI, machine learning (ML), IoT sensors, and blockchain, in facilitating the transition to net-zero emissions. It also looks at the readiness of industry sector to pull this decarbonisation lever.
"Connectivity enabled by digital technologies carries the enormous power of cutting global carbon emissions. 5G, Internet of Things, artificial intelligence, digital twins, blockchain, satellite technologies, and so many others can help to reduce them by 15% by 2030." Thierry Breton, EU Commissioner, COP26 keynote.
Despite the potential of digital technologies to significantly reduce greenhouse gas (GHG) emissions across various industries by 2030, as indicated by studies from the World Economic Forum, Accenture, PwC, and Capgemini, organizations have been slow to adopt these technologies. This has hindered progress in accelerating decarbonization and emissions reduction goals. Industry leaders often prioritize digital innovation through partnerships and the energy transition is a secondary objective of their digital transformation.
The cautious approach to technology adoption stems from the immaturity of existing solutions, the need for further study or customization, and challenges such as intermittent renewable energy supplies and lack of trust in carbon trading schemes. As a result, there is a pressing need for more aggressive adoption of digital technologies to accelerate decarbonization across industries.
For this report, MIT Technology Review Insights conducted a global survey of 350 C-level leaders in eight major sectors, revealing that digitalization is considered essential for optimizing efficiency, reducing energy and waste, and monitoring greenhouse gas sinks, among other benefits. However, the survey also found that companies are not adopting digital technologies with the required urgency to achieve decarbonization targets, with executives rating their importance only moderately high.
The energy sector has been more enthusiastic about the role of digital technology in achieving environmental targets and is investing accordingly. In contrast, industries such as metals and mining, industrial manufacturing, transportation, and petrochemical manufacturing have been less willing to experiment with digital technologies and tend to use them in a limited way.
To successfully navigate the energy transition, companies must prioritize digital technology adoption and work together to overcome challenges, build digital capabilities, and establish trusted partnerships. As digital technologies continue to evolve, it is vital for governments and individual organizations to take decisive action and address skepticism or lack of trust in existing solutions proactively.
"The future of energy is decarbonized, decentralized and digital," says Dan Jeavons, Vice President of Computational Science and Digital Innovation at Shell. "We believe open innovation is crucial to accelerate digital innovation for decarbonization. But not every sector is yet convinced. We must work together to shift that mindset.
Summary:
A new MIT Technology Review Insights report, produced in partnership with Shell, explores the role of digital technologies in the net-zero transition and emphasizes the need for a shift in organizational culture to address the challenges. The report is based on a global survey of 350 C-suite executives and interviews with experts from Accenture, Microsoft, Shell, and the World Economic Forum. You can download the report at www.shell.com/digitalisation-and-decarbonisation-mit-report
Key findings include:
Digitalization is crucial for the energy transition, with executives expecting it to aid in optimizing efficiency, reducing waste, designing carbon sequestration technologies, making sustainability data accessible, monitoring GHG sinks, and optimizing low-carbon energy systems.
The main decarbonization lever for most industries is a circular economy, which minimizes waste and promotes resource and energy recapture.
Industries rely on partnering with technology experts to innovate with digital solutions, with vendor partnerships being the most cited approach (31%).
Attitudes towards tech adoption and innovation vary across sectors and regions, with cybersecurity being the largest external obstacle (58%).
A digital culture is needed to understand and address decarbonization challenges, which requires effective systems, personnel, and data availability.
The report highlights the importance of creating a digital culture that fosters innovation and cooperation to achieve organizational sustainability goals.
Join experts from the energy industry in this AI for Good Webinar to get some unique insights on how frameworks, trainings, processes and technology help overcome ethical challenges related to the use of AI in the energy industry.
AI Ethics for the energy sector: Insights from industry leaders