Bringing the AI community together at the second edition of the World AI Cannes Festival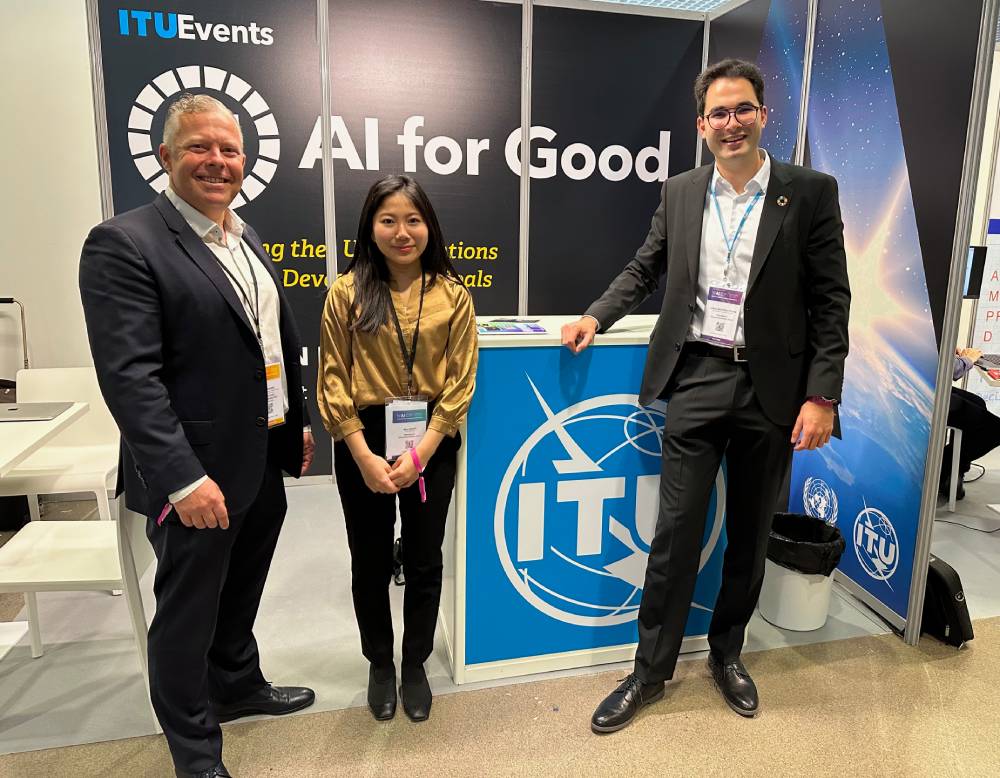 Education
|
Inclusivity
|
Innovation & Creativity
From February 9-11, ITU took part in the second edition of the World AI Cannes Festival (WAICF), a world-class conference that brought together more than 14,000 participants involved in Artificial Intelligence at the Palais des Festivals of Cannes.
Attendees had the opportunity to visit over 200 exhibits and attend a variety of Keynotes, Panel Discussions and Workshops, to discover and understand the many ways AI impacts our daily lives, and to learn about the latest innovations in AI.
At the AI for Good booth, hundreds of visitors were able to learn how ITU and the UN are using AI for social good, and how to get involved in AI for Good activities, including the upcoming in-person AI for Good Global Summit 2023.
Discussing the future of AI for Good
The second edition of the Festival opened with a Panel Discussion on AI for Good, organized by ITU, in which speakers discussed how AI can help accelerate progress towards the Sustainable Development Goals.
Panelists included Fred Werner, Head of Strategic Engagement at Telecommunication Standardization Bureau at ITU, Bryn Balcombe, Autonomy Systems and Regulatory Expert at Oxbotica, Ebtesam Almazrouei, Director of the Al-Cross Center Unit at the Technology Innovation Institute (TII), and LJ Rich, artist and BBC "Click" Presenter.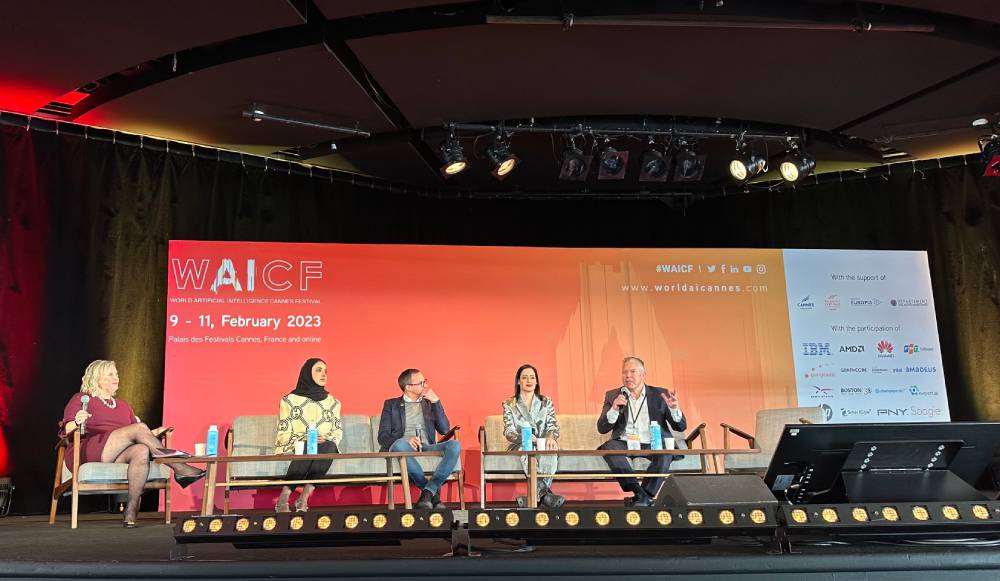 Awarding global innovation for social good
As the leading United Nations' platform for inclusive AI, ITU's AI for Good was the official partner for the Cannes Neurons Awards, which highlighted start-up innovations in four different categories: "Inclusive AI" – "Sustainable AI" – "Creative AI" – "AI for Good".
Frederic Werner, Head of Strategic Engagement, presented during the prizes ceremony and handled the "AI for Good" Award, the Special Jury Prize recognizing projects that use AI for the creation of a better future.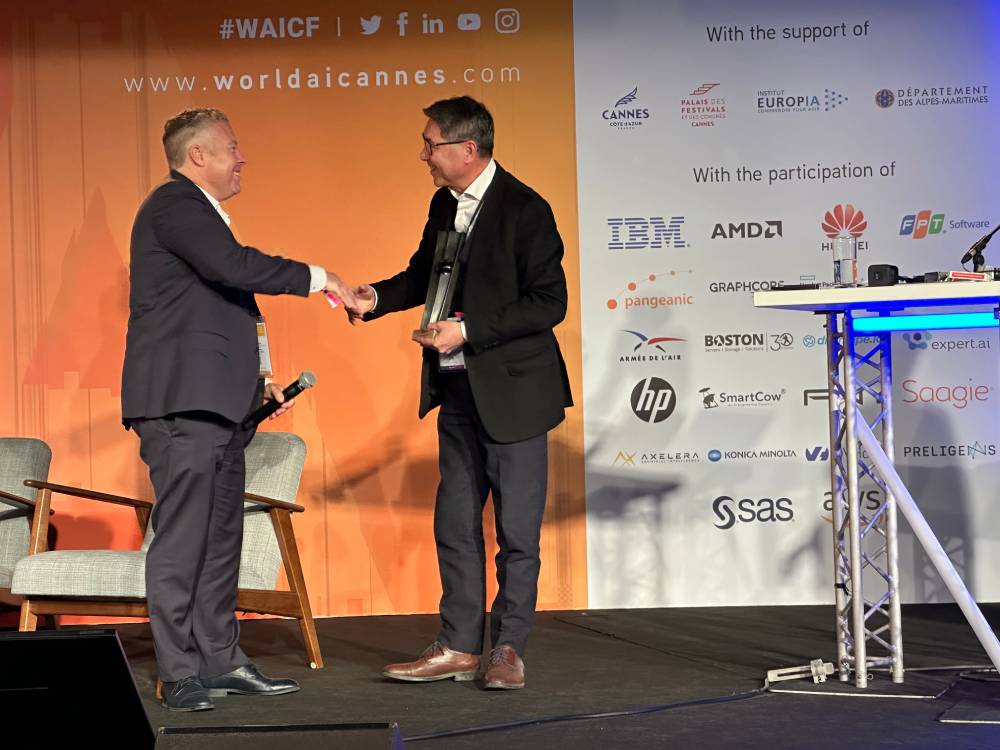 The prize was given to Huawei and Berlevåg Jeger-og Fiskerforening (BJFF) for protecting Norway's endangered wild Atlantic salmon. The solution consisted of an AI-based filtering system to prevent the spread of Pacific salmon in Norway's rivers, with the aim of preserving local biodiversity