Moscow embraces digitization to improve the standard of living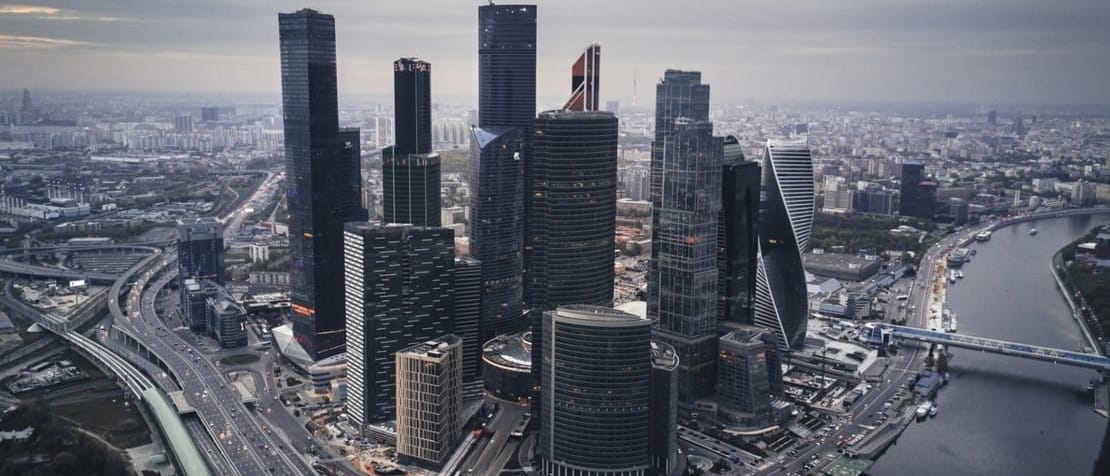 Smart Cities
Jonathan Andrews reports from Moscow on how the city has dramatically reduced bureaucracy and modernised its services as the mayor prepares to approve the new Smart Moscow strategy.
When entering the city of Moscow, on a long taxi journey from Sheremetyevo airport, it's a pleasant surprise to be able to connect to the city's free Wi-Fi. It is the quintessential definition of a high-speed network given it even stays connected when my driver has his foot to the floor.
The introduction of free Wi-Fi across 15.5 square kilometres of the city centre, parks and metro, is just one of the many dramatic changes the city has undergone since 2010 when the then new mayor, Sergei Sobyanin, began to heavily invest in Moscow's tech infrastructure.
'We weren't fighting for an improved place in the rankings, but we were fighting for the people's perception of Moscow by the citizens.' – Artem Ermolaev, CIO, Moscow Government
His first step was to put together a top team, something which the city continues to develop by headhunting the best young talent from universities and offering them positions in the city government.
"When I entered the [city IT] team in 2010, Russia had a big budget but despite that Moscow wasn't even the leader [for tech and smart city initiatives] throughout the region in the Russian Federation, it was in fifth place or something like that," explains Artem Ermolaev, CIO, Moscow Government.
"He [the mayor] gave the budget, and more importantly he gave me the right to make the decisions. We created one of the best teams in Russia, which gave us an opportunity to move forward."
Ermolaev was hand-picked by Sobyanin, a former deputy of Putin, to make the move with him from federal to city government. A stockbroker during the freewheeling Yeltsin years in the early 1990s, Ermolaev moved to the telecommunications and IT sector, including five years at Cisco, before joining the government.
RELATED: San Diego illuminates the benefits of smart lighting
"We weren't fighting for an improved place in the rankings, but we were fighting for the people's perception of Moscow by the citizens," says Ermolaev. "That's why we started investing in e-services, and e-government, because public services were a nightmare."
He recalls how people had to stand in queues for a "few nights" to register their children in a local school or kindergarten. The first step was to create the infrastructure—"because there wasn't any" says Ermolaev—to then be able to review what was happening and where the problems were. The third stage was to actually create the services.
Moscow overhauled its procedures and introduced 128 new, modern public service centres. Two hundred and twenty different public services are offered in the one-stop-shops, including paying utility services or traffic fines, making medical appointments and even some federal services like issuing passports.
'Five years ago you needed to wait five days to see a therapist, now you are seen the same day.'
All services–which are accessed by more than 70,000 people a day–are offered in a seamless transition in either offline–or paper–, mobile or online mode.
"Now, only one in 2,000 people wait more than 15 minutes, and if they do, we give them a free coffee," explains Ermolaev.
In healthcare, the city didn't even know how many doctors were in the system. Moscow invested in IT infrastructure, mechanisms and algorithms and trained the medical staff.
"Five years ago you needed to wait five days to see a therapist, now you are seen the same day," he says. "This is the example we had in each sphere starting with education and ending in utilities."
RELATED: The future of the Internet of Things will be 'EPIC'
In the education sector, the city is taking the next steps to phase out all paper documents as it pursues more AI, digital and IoT technology-driven processes.
This has already led to the creation of the Moscow Online School, where more than one million students have accessed 200 digital textbooks and 800,000 interactive educational units. Through it, parents can check their children's digital diary and communicate with teachers and school administrators.
"We invest a lot in digital education and because of this we need the content," says Ermolaev. "We are partnering with start-ups to provide this content in the cloud."
In the past, the city has to tended to shy away from start-ups as "they want billions of dollars" but it now gives them opportunities to prove themselves through pilots without money.
"If a start-up can make a pilot and show that it works then we can create a tender," he explains. "That start-up then already has an opportunity to win the tender as they know the algorithms."
RELATED: Singapore and World Bank partner to bring geospatial tech to cities
A separate department also focuses on working with small- and mediumsized businesses which provides loans with specific conditions to develop their business model.
Role of social media
Not everything the government has tried to overhaul or implement has hit the mark. Ermolaev freely admits that in hindsight he wishes he foresaw the role of social media.
"We established a lot of services that were web-based or mobile-based solutions for people," he explains. "However, five years ago, we should have co-operated and partnered with social media companies in order to have better penetration as it is much simpler to link to WhatsApp or Facebook."
Ermolaev and his team are now setting their sights on 2030 and no doubt hoping to anticipate future technologies.
Included in the Smart Moscow 2030 strategy are citizen, business and government expectations of what they all want from the strategy and what they expect from the future.
'We want to move all government services to AI.'
"The major aspect of it is to use digital technology to improve the standard of living and quality of life, and ensure economic development through personal development and entrepreneurship," he says. "Smart people is about digitalizing and saving time and giving this time back to people to do what they want from it, whether it be leisure, entertainment or more time with the family."
The days of the infamous civil servant 'pen pusher' are numbered. AI features large in the strategy with the city boldly declaring that AI will substitute city officials that deal with application forms and approval processes.
Blockchain is as a major component of the city's digital strategy, and Moscow wants to be a leader in its application.
The city was one of the first to introduce blockchain in e-voting and under the city's Active Citizen programme, residents vote on government proposals and users can monitor the polls in real time and verify the authenticity of results. Over two million people have voted on initiatives from speed limit restrictions to renaming streets.
RELATED: Lessons from Vienna's approach to becoming a Smart Sustainable City
"We want to move all government services to AI," says Ermolaev. "When the machines make a decision it needs to be based on blockchain as people need to trust those machines."
He admits however that there still exists the problem over literacy of the technology and the difficulty of explaining to people what exactly blockchain is and what it can achieve.
Who pays?
As one observer wryly whispered during a briefing, 'I thought Russia was broke?', the question remains on how future smart city initiatives are to be funded.
Ermolaev says that the total annual budget for the city is US$1 billion, yet what is actually needed is ten times this amount. Final costing and exact funding of the strategy are still to be worked out, but Ermolaev says the city will be more open to more direct investment from business.
"We will buy a lot 'as a service' from business," he explains. "For example, in healthcare we bought one Internet connection for each doctor which includes the computer, the support, the printer, the paper and so on. I only pay for the connection to all this stuff. They provide the cap-ex [capital expenditure] and I pay the op-ex [operating expense]."
RELATED: London's roadmap to become the 'world's smartest city'
He adds that through taxes and working with business to make investments this will save money in the long run and reduce budget pressures due to the efficiencies. He is also aware that he needs to convince business leaders.
"It is a huge amount of money," he says. "Business will need to believe they will have a payback from the strategy."
With the mayor due to sign off on the strategy by the end of the year it remains to be seen if the Russian capital can continue to develop into a leading smart city. It will take a lot more than a cup of coffee to convince business leaders that Moscow is on the right track with its digital ambitions.
Moscow's smart city initiatives in action
Until now, 233 streets, squares and embankments have been renovated over the last three years with an investment of US$1.6 billion. Six-hundred kilometres of overhead wiring was moved underground and 12,500 trees were planted in streets, parks and embankments. Pedestrian traffic rose by 70 percent and traffic speed increased by 10 percent.
Intelligent Transport System
Residents can see information about traffic on large screens installed along roads. Public transport routes are optimised based on data from GPS and GLONASS (Russia's GPS) sensors. A new situational traffic centre taps into 150,000 cameras to improve traffic flow, spot breakdowns, assist emergency vehicles and monitor roads for snow removal.
IoT
For utility vehicles, including snow ploughs, the system automatically indicates the work period and calculates the most optimal route. The GLONASS system assists in planning routes and fuel sensors contribute to reduce fuel consumption.
Active Citizen
Every vote in the system uses blockchain and becomes a publicly viewable transparent smart contract. Once a vote is posted it is listed in a public ledger consisting of all votes that are held across a peer-to-peer network.
CCTV system
Using the latest video analysis and facial recognition technology the city's network of CCTV cameras takes only 1 second for the AI system to find faces on livestream or in the archive. Seventy percent of crimes are investigated using CCTV. The city also monitors the quality of street cleaning, construction and roadworks, street advertising and retail.
The original version of this article first appeared on Cities Today. Views expressed in this article do not necessarily reflect those of ITU.