Top awards for innovations in 5G: Meet the winning teams in the ITU AI/ML in 5G Challenge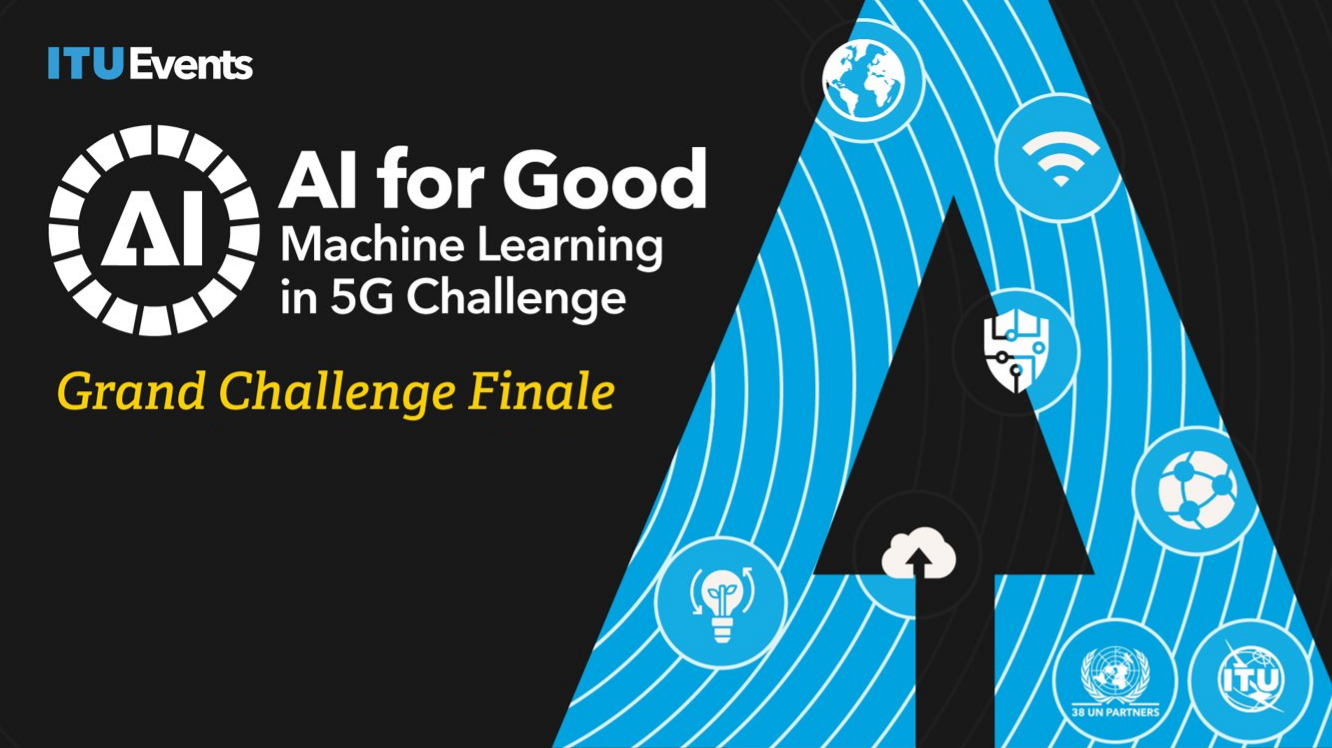 5G
|
Innovation & Creativity
Geneva – 15 December, 2021
The top teams competing in the ITU AI/ML in 5G Grand Challenge Finale, a global competition to spur and award machine learning innovations in 5G communication networks, have just been announced.
In first place, team BacalhauNET​​ from Portugal won Gold for their solution for "Lightning-Fast Modulation Classification with Hardware-Efficient Neural Networks" responding to the challenges in low resource settings, this solution requires very low latency and high throughput.
Second place was given to team PARANA from Brazil with their solution to "Graph Neural Network Challenge." The 3rd place was so close that the judges awarded both FederationS​ from Ireland for "Federated Learning for Spatial Reuse in a multi-BSS" and Aaronica, a team from Iran/Canada for their "Modulation Classification" solution.
With awards totaling 17'300 CHF and an invitation to all teams who participated in the Challenge to submit their solutions to the peer-reviewed ITU Journal and contribute to the standardization work at ITU, the competition has been a win-win for the 5G standards community.
Over 1600 participants entered this year's Challenge. To reach the Grand Challenge Finale, the 13 teams had to succeed in two competitive rounds, the last one requiring a presentation of their technical solutions to a panel of judges in a live online pitching contest hosted by the International Telecommunication Union (ITU).
"ITU supports the growing AI and machine learning community and at the same time, this community is driving standardization work," said Director of the Telecommunication Standardization Bureau in ITU, Chaesub Lee during his remarks. "You brought new ideas and solutions, I appreciate your participation. I invite all teams, not just those that presented today, but all teams to submit your papers with original research to the ITU Journal on Future and Evolving Technologies."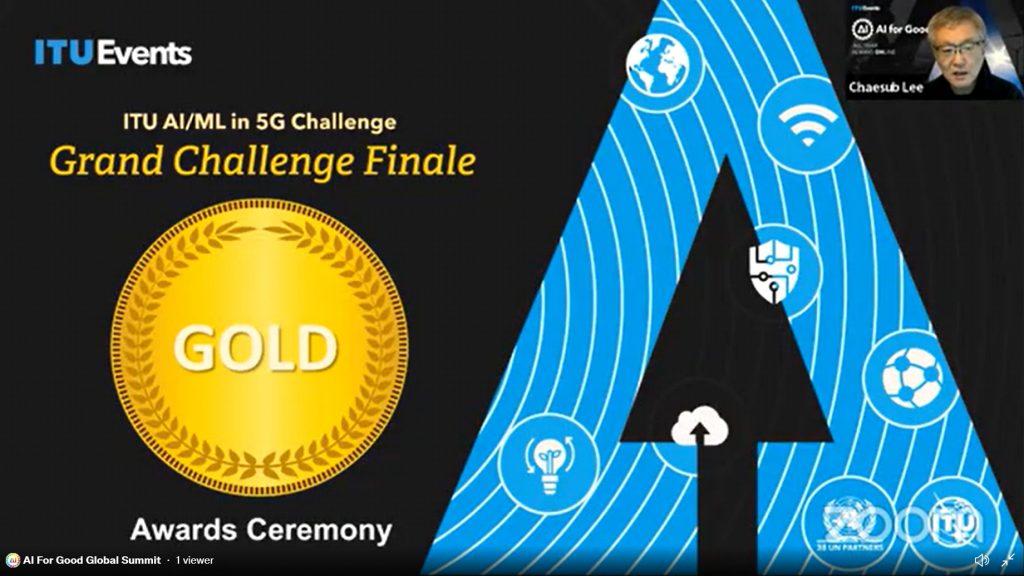 In only its 2nd edition of the competition, the Challenge is connecting academia and industry and has already led to a Special issue on AI/ML solutions in 5G and future networks of the ITU Journal based on the 1st edition of the Challenge, and has an ongoing call for papers resulting from this year's Challenge with a submission deadline of 31 January 2022. Guest editor Aldebaro Klautau will be leading this special issue, which will be an opportunity to expand the visibility of the work of the teams.
"I believe this event will pave the way for the future," said Jihyun Eum, Ministry of Science and ICT, Republic of Korea. "I hope the AI/ML in 5G Challenge will increase our capabilities… [to be] at the centre of digital transformation and growth."
As one of the sponsors of this event, she discussed the experience in Republic of Korea as one of the first countries to launch 5G networks, and their continued support for ITU and especially related to the work of "AI to solve problems in communication networks."
Thomas Basikolo, ITU, one of the organizers of the Challenge, discussed how solutions produced here are "helping ITU achieve core work on standards," and at the same time helping support innovation. He discussed how participants benefit from the Challenge, including how the challenge supports publication opportunities, training, and increased collaboration among students and professionals.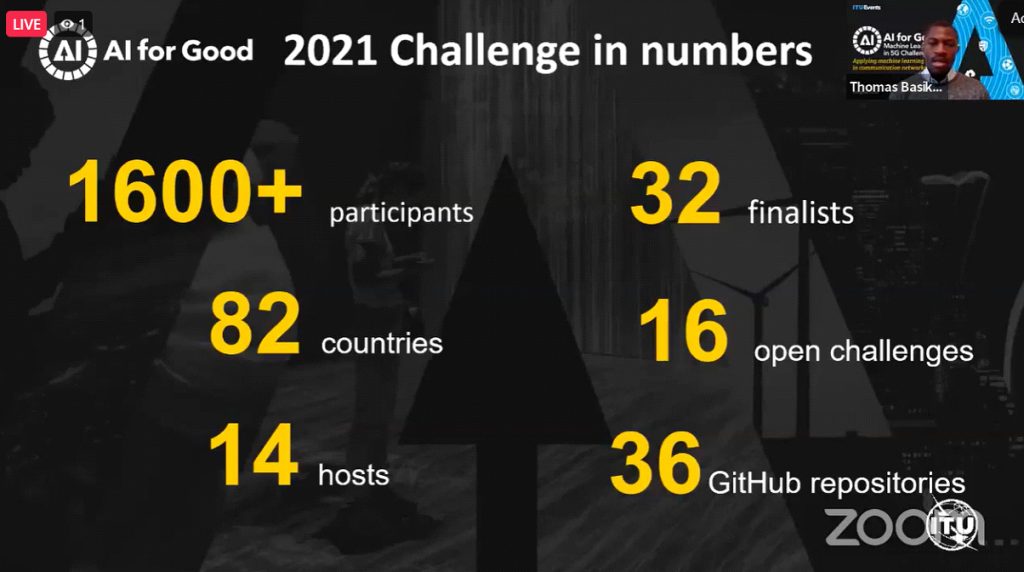 "Thanks to ITU driving the research and building a community around the subject", said Michaela Blott, Xilinx
one of the sponsors and who also provided a problem statement including a "sandbox" environment. She was delighted with the level of participation in this year's Challenge.
Vishnu Ram told the story of the ITU Challenge, evolving from a series of challenges to an ecosystem to supporting a community across the world. Next year, the Challenge will focus on supporting hosts and challengers to build lasting collaborations in 2022.
In his Keynote Talk "The role of AI in future communications," Kees Vissers from Xilinx discussed the impact of novel solutions from machine learning in 5G and 6G networks. Responding to a follow up question, he also considered how ML could impact the conventional process of making standards.
Three runners up also received a cash prize, as well as six "Honourable Mentions". The public poll winner was team SSN_ITU​​​ from India who presented "Location estimation using RSSI of wireless LAN." Two "Mentors' Encouragement" awards were given to engaging student teams.
To relive the excitement, replay the Grand Challenge Finale here.