Here's how we can avoid an AI divide in health care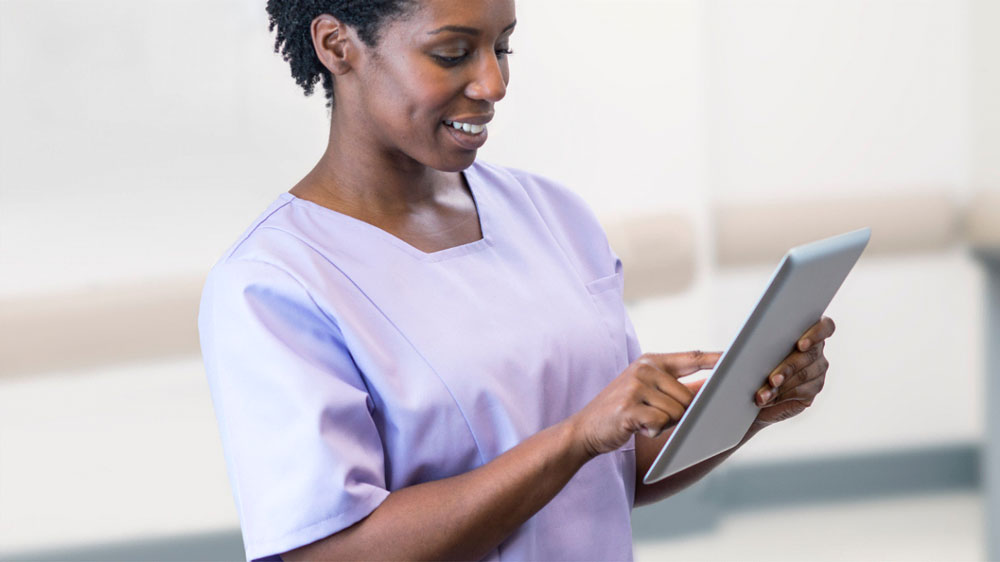 Health
|
Pandemic
By ITU News
Even before the world began to grapple with COVID19, many turned to Artificial Intelligence (AI) to fast-track solutions for health-care challenges confronting patients, health workers, institutions and governments.
Yet, as AIdriven applications are being tested and deployed, a call to ensure these endeavours do not deepen existing inequalities between developed and developing countries grows louder.
Low- to middle-income countries, which account for 85 per cent of the global population, bear 92 per cent of the global burden of disease, according to pre-COVID19 statistics from the World Health Organization (WHO).
Digital health tools are seen as avenues for improved access to services that can in turn enhance health and wellbeing, but several factors must be taken into account to ensure digital divides are not replicated or intensified.
A deepening digital divide
Research has found that AI can help achieve positive results for 134 targets of the United Nations Sustainable Development Goals (SDGs), but it might also inhibit progress towards 59 targets. Alongside concerns about bias, privacy and ethics, questions about deepening the digital divide should also be pondered on when it comes to AI, says Fred Werner, Head of Strategic Engagement at the International Telecommunication Union (ITU).
"Developing countries don't always have rich datasets," Werner notes, calling for digitization of information to fully leverage AI. "Finding preconditions to exchanging data for collaboration in safe and secure ways is hugely important," he adds. Data has to be discoverable to scale related AI solutions.
Training AI consumes a lot of energy and requires a great deal of computational resources. Only wealthier countries and universities tend to have the computing power to run machine learning models, notes Reinhard Scholl, Deputy Director of ITU's Telecommunication Standardization Bureau (TSB). This poses an obstacle for the democratization of AI and frontier technologies, he adds.
AI also requires large sets of "clean" data and connectivity. Currently, however, an estimated 37 per cent of the global population still don't have access to the Internet, according to ITU statistics.
Professor Moez Draief, Global Chief Scientist at Capgemini Invent, studied 50 organizations to understand how AI can help improve health care outcomes and experiences. While a lot of investment went into the technologies, data and human capital, Draief's team found the challenge of using AI was in going beyond algorithms to impacting lives."It takes about 15 months from idea to delivery in the health space," he says.
Join the International Telecommunication Union and the World Health Organization
in the upcoming Focus Group meeting to advance artificial intelligence (AI) and health.
From lab thinking to the real world
A project Capgemini Invent has been working on in France for two years, TrauMatrix, seeks to provide decision support to doctors treating trauma patients in the first 24 hours. Using a database of road accident victims, the solution aims to parse more data than normally collected to make ultraspecific contextual decisions for emergency surgeries. Another tool developed by Capgemini Invent aims to anticipate hospital capacity shortages amid COVID19. Using machine learning, it forecasts impending needs for beds, equipment and personnel.
Using a mix of traditional and modern techniques, the team discovered the possibility of creating decision-making tools that account for the future impact of scenarios such as seasonal pressure on health-care resources or dispensing vaccinations…
To continue reading, download the ITU News Magazine to read the full article here.