"Smart" Sustainable Development: Building partnerships for the goals with the power of AI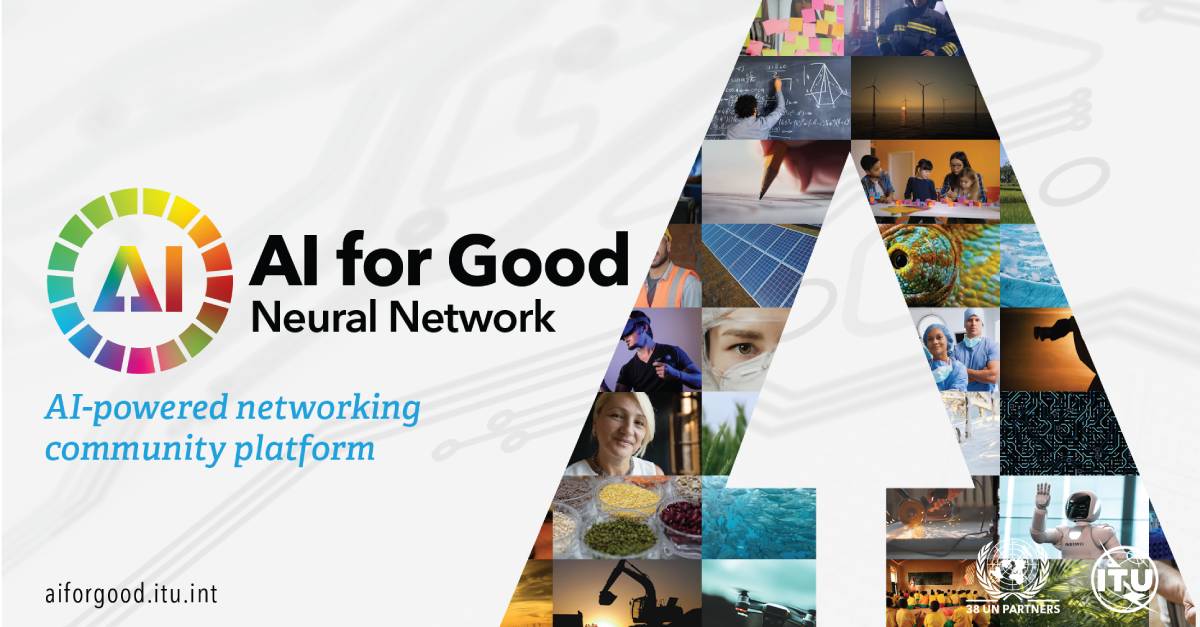 Innovation & Creativity
Bjørn Christian Nørbech, CEO and Founder of myOnvent
The UN has identified 17 goals for Sustainable Development. Looking at them shows the massive task we're faced with. Climate action. Quality education. No poverty. Zero hunger. Complicating matters further is the global nature of our issues. We can't tackle them alone, we're in this together. 
The solution is massive cooperation across borders and boundaries. That's why partnerships for the goals is one of the SDGs. It's one of the goals myOnvent is specifically committed to, and why we are proud to be the official technology partner of the AI for Good Neural Network – a new partnership platform to build smart connections for the goals.  
We often talk about the world being connected. That's only true in theory. We're working on putting it into practice by offering an individualized platform for learning, interaction and engaging human connections.
And since no two human interactions are the same, we have built the AI for Good Neural Network to be tailored to the community and the individual needs of its members. The platform is not only intelligent and personalized, it is inclusive by design. It is an exciting time to be using the power of AI to help the UN build better connections for the goals. 
Inclusive by design
The UN has relied on traditional events as a great way of bringing people together around shared interests and experiences. But due to Covid-19, and many other limiting factors, physical meetings are no longer the best option. 
Here are some of the problems we've identified with traditional events, and how we're working on solving them: A physical event has inequality built into it because of the cost of attending. You need to be able to take time off work, you might have to travel, and there's usually a participation fee. This means that a lot of people are left out to begin with. People with great ideas and ambitions for how to solve our common sustainability issues. 
Creating a more equitable events industry is one of our core challenges, and why we're such strong supporters of building an online AI for Good event platform. Moving online greatly levels the playing field to remove geographic boundaries from the equation.  
There's virtually no limit to how many people can attend an online event. That in turn means the cost of the event can be distributed across more people, reducing the per person participation fee. Eliminating the need to rent out fancy auditoriums or meeting halls further reduces costs. It's a virtuous cycle.
There's no getting around the fact that traditional events have a huge negative impact on the climate and nature. Creating more sustainable events reduces emissions and waste. Emissions from travel alone makes up about 150 kg CO2 per conference attendee per day, on average. This means a two-day event for 1000 people equivalent to burning close to 700 barrels of oil. 
A virtual event doesn't have the same time constraints as a traditional event. Content can be available all the time. You don't need to be in a specific room at a specific time to get access to the information shared. The AI for Good Neural Network is open 24/7 both before, during and after each presentation, with all content available on demand. It is a game changer, especially when people are attending the same events across time zones. 
Smart matching for successful partnerships
One of the goals of AI for Good is connecting problem owners with problem solvers. Traditional events are quite useless as means of accomplishing this, and we're super excited that myOnvent has helped build a smart match-making platform, available for anyone. 
We want to have some of that serendipity present, where you meet someone by chance and discover that you just have to partner up. But we want to increase your chance of success. We do this by using smart matching on the platform, bringing people with similar interests and goal into each other's orbits. 
On the Network there are multiple ways of getting in touch: Invite someone for a video call, start a spontaneous chat, add them to your contact list to message them later, or meet in the auditorium chat during a presentation. 
Since the event is live for much longer than a traditional event, there are no time constraints on networking, which means that the window to make connections stays open longer. That's why you can schedule a meeting well after an event is over.
Our team has a virtual presence on the AI for Good Neural Network, send us a message and we look forward to connecting with you there!
myOnvent is the official technology partner for AI for Good.