Go back to programme
14th Meeting of the ITU/WHO Focus Group on Artificial Intelligence for Health (FG-AI4H)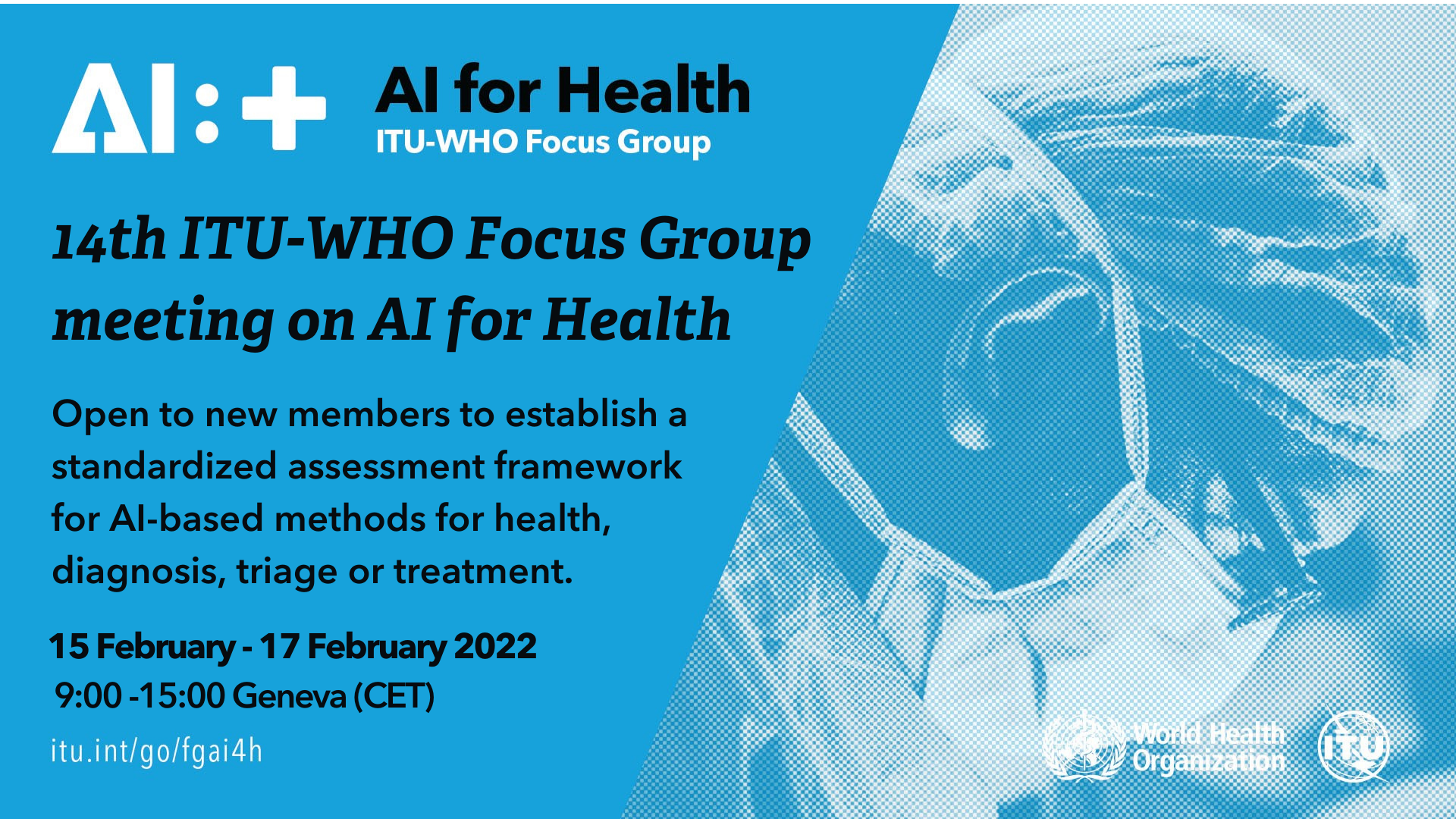 * Register (or log in) to the AI4G Neural Network to add this session to your agenda or watch the replay
Join the International Telecommunication Union and the World Health Organization in the upcoming Focus Group meeting to advance artificial intelligence (AI) and health.
The ITU-WHO Focus Group on artificial intelligence for health (FG-AI4H) was launched in 2018 to identify issues on AI for health, including: relevant data, information, algorithms, and processes, which fosters opportunities for international standardization and the application of AI for health on a global scale. This group is working to establish a standardized assessment framework for the evaluation of artificial intelligence (AI) based methods for health, diagnosis, triage or treatment decisions.
With members coming from research, healthcare, regulation, telecommunications, and health ministries, and complementary fields around the globe, FG-AI4H is able to draw on a wealth of expertise. Participation in the FG-AI4H is free of charge and open to all.
The role of the scope and process are described in a commentary in The Lancet and a white paper. The documentation of all previous meetings can be found on the collaboration site. For full details, including current topics, working groups and output documents visit the ITU website here.
Register for the upcoming meeting 15-17 February, 2022 on the LinkedIn Event page here.