From dream to reality: Developing sustainable smart cities in the United Arab Emirates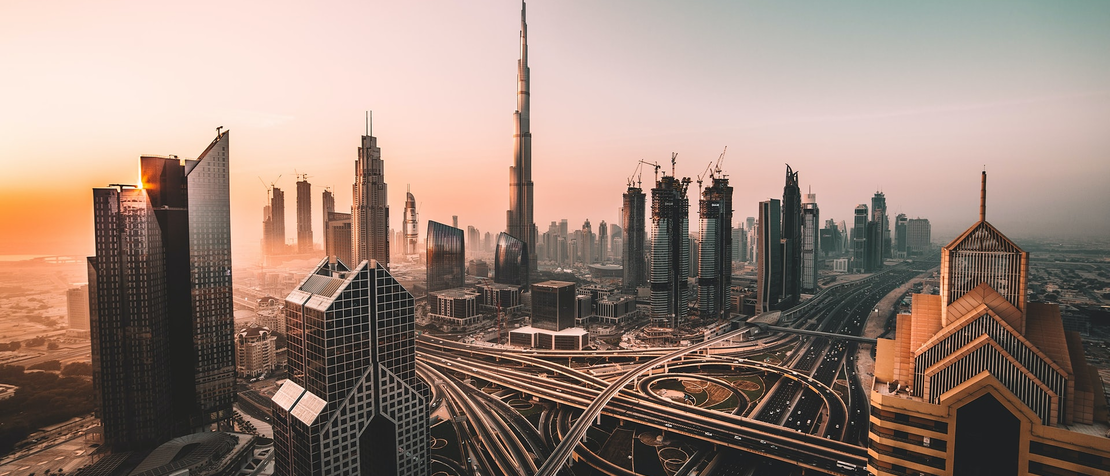 Digital Economy
|
Smart Cities
The dream of the United Arab Emirates (UAE) to develop smart cities stemmed from the government's Vision 2021, an ambitious plan to make the UAE amongst the best countries in the world. By building smart cities, the UAE would clear the path to achieve one of Vision 2021's six national priorities: that of a sustainable environment and infrastructure.
Beyond intelligent: UAE's first sustainable smart city
ITU defines a smart sustainable city as "an innovative city that uses information and communication technologies (ICTs) and other means to improve quality of life, efficiency of urban operation and services, and competitiveness, while ensuring that it meets the needs of present and future generations with respect to economic, social and environmental as well as cultural aspects." This definition is very well reflected in the smart city plans and projects of the UAE.
Launched almost a decade ago, Masdar City in the emirate of Abu Dhabi is the first smart sustainable city in the UAE, and among the first in the Middle East region. Masdar City uses a combination of technological innovations in architecture and energy, such as solar power, to run. It has installed low-flow showers and smart water metres designed to help reduce water wastage. The architecture of Masdar City ensures that streets and houses are cooler than they would be otherwise.
Smart, sustainable cities start to spread
In October 2013, H. H. Sheikh Mohammed bin Rashid Al Maktoum, Vice-President and Prime Minister of the UAE and Ruler of Dubai announced a project to transform Dubai into a smart city. Later, in March 2014, Sheikh Mohammed launched a strategy laying out the plan for this transformation, entitled Dubai Plan 2021. In fact, in 2016, ITU covered Dubai as an inspiring case study worthy of being emulated by other cities aiming to transform themselves into smart cities.
Dubai has gone on to develop several smart cities. There is The Sustainable City, which is already up and running, while Dubai South and Desert Rose City are in planning or construction stages. The Sustainable City is a mixed-use township and runs on solar energy produced by solar panels that double as shades in the parking area. The residences, offices and other properties are equipped with energy-saving appliances. Desert Rose City is another mixed-use property that will be constructed in the shape of the desert rose flower. It will run on renewable energy that it plans to produce locally, as well as benefit from a waste recycling facility.
Promoting innovation at the national level
Leveraging the technological advancements of the Fourth Industrial Revolution, developers of smart sustainable cities have found support in the launch of various federal-level strategies that promote the use of blockchain, artificial intelligence (AI), big data, smart mobility and renewable energy. This kind of national level support and strategic alignment is vital in the development of any smart, sustainable city.
The UAE observes February as the month of innovation and holds several events including hackathons to promote innovation and use data to seek intelligent technology-based solutions in the areas of developing smart sustainable cities, environmental conservation, healthcare, space, education and digital transformation.
Some of the winning ideas of the 2019 hackathon were:
The LIFT OFF: An app which augments cameras with artificial intelligence to evaluate a person's health by examining the face, eyes, nose and face colour
The KHADER project, which aims to help preserve the environment through the use of artificial intelligence in waste recycling operations.
The FAST RESPONSE project, which involves a remotely-controlled aircraft equipped with special sensors linked to an app. In case of a fire, the app will inform authorities and guide them to the location and inform them about human casualties, if any.
The SO CALLED ENGINEERS project, under which a smart helmet informs authorities in case its user has a road accident. The helmet transmits the condition of the injured, time and location of the accident.
The winners of the 2020 edition of the UAE hackathon completed two months of training to convert their ideas into successful business models. In addition to producing solutions, the teams also test their prototypes with users to receive feedback.
Public-private partnerships: Key to smart digital transformation
The UAE Government has signed several agreements with countries and companies in order to benefit from the sharing of knowledge and expertise in the areas of new technologies that will help it achieve its smart transformation goal.
In June 2020, the Abu Dhabi Digital Authority (ADDA) signed an MoU with Intel technology company to accelerate digital transformation in Abu Dhabi. ADDA aims to benefit from Intel's expertise in the field of innovative technology. Intel will conduct workshops in blockchain technologies, augmented reality, video analytics, Internet of Things, AI and workplace transformation. New initiatives and projects associated with innovation and future technologies will be implemented, propelling Abu Dhabi to become a smart city.
Early this year, another MoU was signed between Al Ain City Municipality and AI company Saal to collaborate on researching and developing innovative solutions based on artificial intelligence (AI) and data analysis to support the smart city initiative and enhance the quality of life for Al Ain residents. Al Ain City Municipality aims to improve the level of services in the city while building a sustainable infrastructure, maintaining public facilities and the general aesthetics, and offering exceptional services in consultation with the community.
Last year, Smart Dubai signed an agreement with Huawei under which Huawei will work towards the development of Dubai Municipality's digital capabilities by providing the support required to launch unique smart services and incorporating the latest innovative technologies in the field of ICT. A Center of the Future is also planned for development. This so-called "smart center" will be powered by Huawei's Wi-Fi 6 technology and AI solutions, enabling Dubai Municipality to deliver a superior level of automated experience to its citizens and customers.
Speeding towards the smart city future
Perhaps among the most exciting smart city developments happening in the UAE is the construction of a high-speed Hyperloop transportation service between the emirates of Dubai and Abu Dhabi. Using advanced electromagnetic technology, the Hyperloop would be an environmentally sustainable mode of transportation with the ability to cover a distance of 150 kilometres in just 12 minutes.
Innovative projects like the Hyperloop make it easy to understand why Dubai and Abu Dhabi led the Middle East and North Africa region in the 2019 IMD Smart City Index, which ranks 102 cities worldwide. This recognition reflects the commitment and the progress the United Arab Emirates has made by laying down the digital infrastructure for developing into a smart nation. Now, there's no looking back.