Go back to programme
Robots saving lives in disaster-hit areas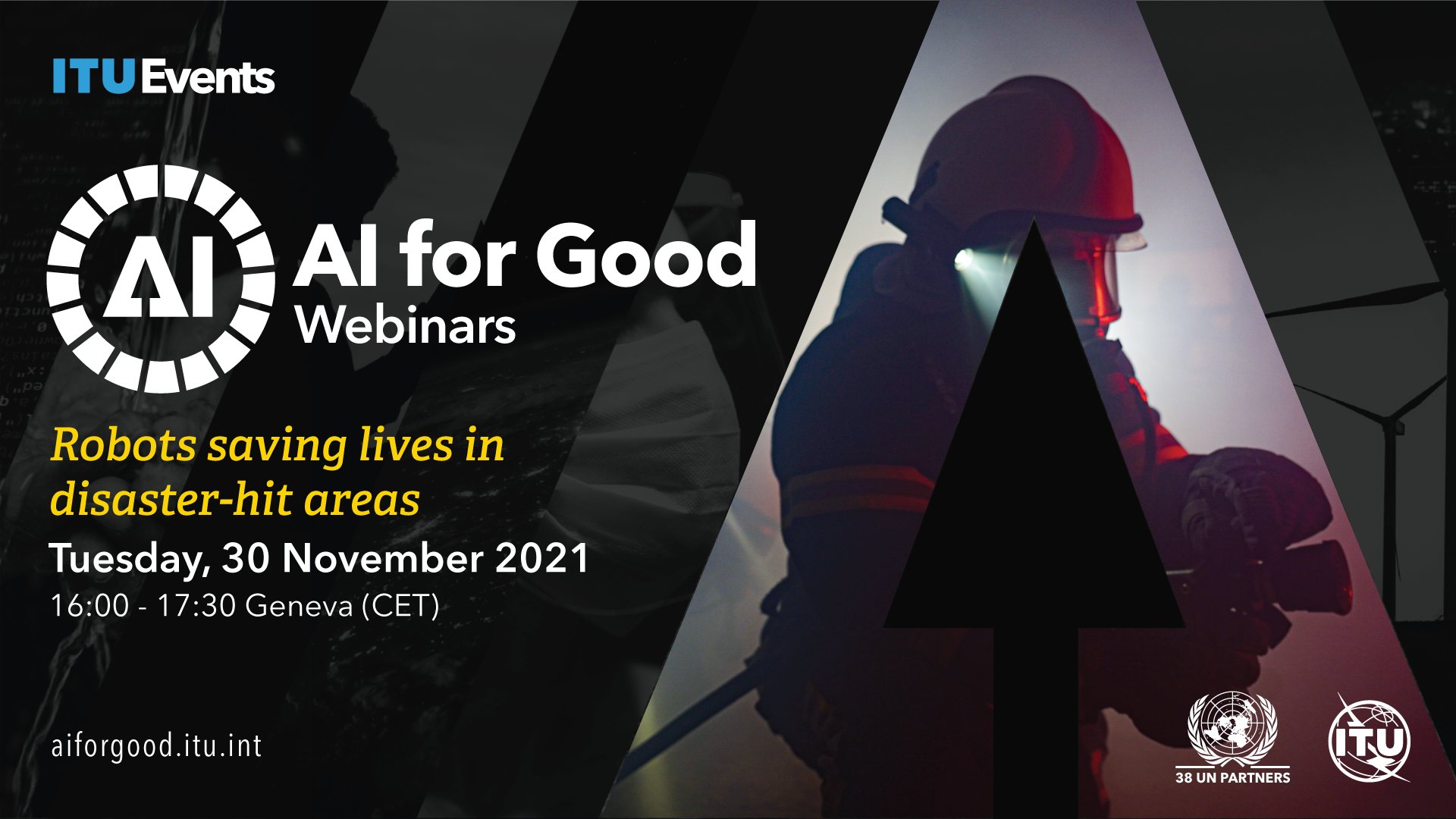 * Register (or log in) to the AI4G Neural Network to add this session to your agenda or watch the replay
Changes in the global climate system are exacerbating the risk and intensity of large-scale natural disasters. With tragic effects resulting from unprecedented heat, drought, cold and wet conditions, such as torrential rains, mudslides, flash floods, earthquakes, hurricanes and wildfires, robots can provide a rapid and accurate response in finding survivors when every minute counts. 
Autonomous machines are reducing the exposure of first responders to dangerous emergencies, rendering disaster relief safer, more efficient, affordable and carbon-neutral. Robots accelerate search and rescue operations and assist disaster responders with geological mapping, damages assessment, rubble removal, delivery of medical supplies and much more.
In this webinar, we'll provide the current state and future outlook of ground-based, marine and aerial disaster robots. We'll assess the applications and limitations of these technologies that have the potential to save the lives of disaster victims, protect emergency professionals, and reduce our carbon footprint of search and rescue operations.