Go back to programme
How could we improve mental health for 100 million people within 5 years?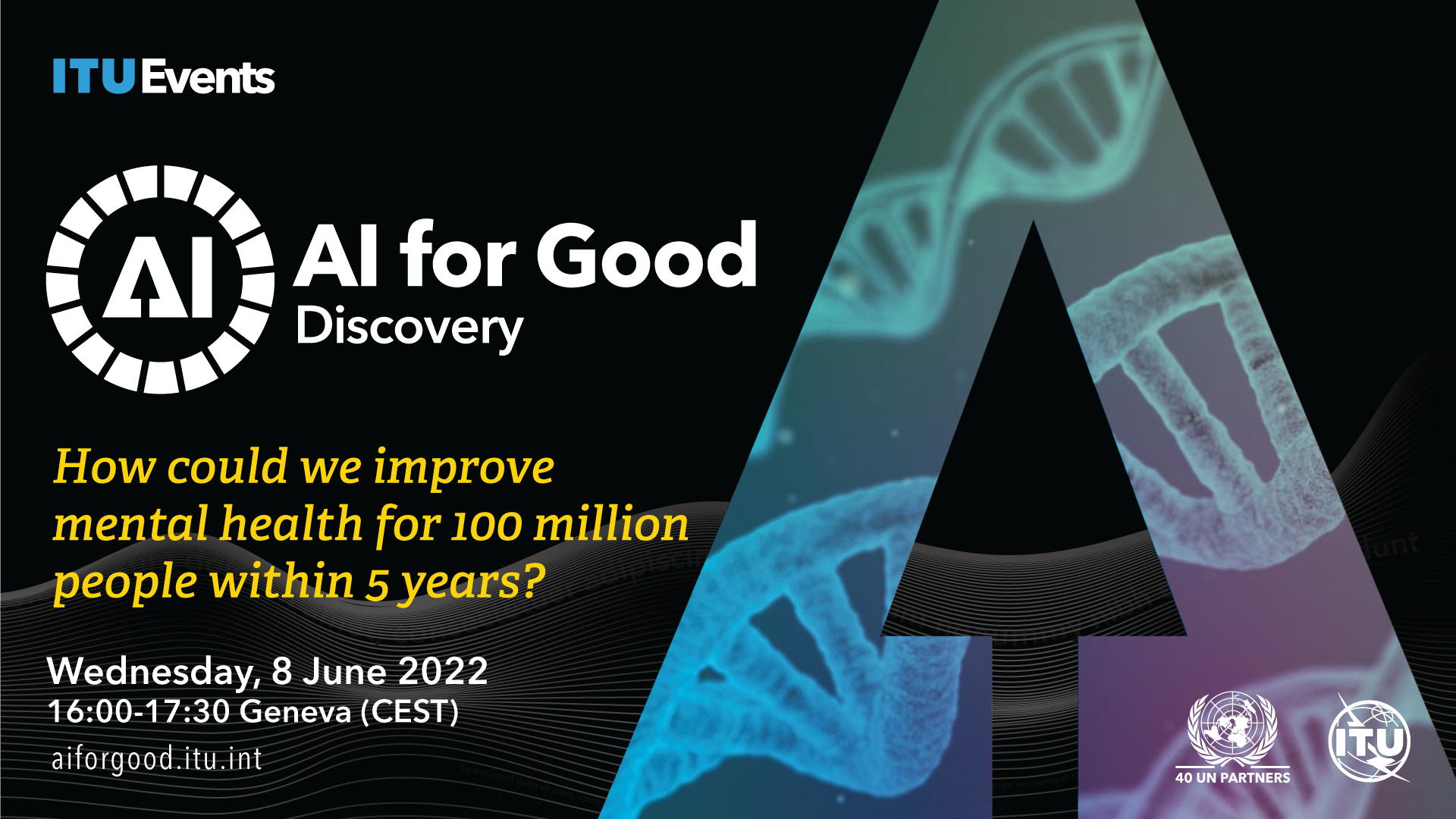 * Register (or log in) to the AI4G Neural Network to add this session to your agenda or watch the replay
Mental health matters. It is central to healthy individuals and sustainable societies. Yet while mental disorders touch every family on earth, we have collectively been slow to recognize the human and economic burdens that result from failing to prioritize our mental health. Why has progress been slow, and what can we do now? How can we harness recent developments in artificial intelligence (AI)?
This AI for Good Discover will describe the recent history of mental health as a challenge in three acts (stigma, access, and quality), and how the task of improving mental health can be tackled by applying rigorous analytics to real-world clinical data. By putting patient outcomes at the heart of how we learn, we have the opportunity to better understand what works best for each individual. And, by harnessing a range of AI applications, we are on the cusp of truly scalable solutions that make better mental health available, affordable, and effective for millions more people worldwide.
This live event includes a 30-minute networking event hosted on the AI for Good Neural Network. This is your opportunity to ask questions, interact with the panelists and participants and build connections with the AI for Good community.