Go back to programme
AI for sustainable transformation in smart cities, mobility & energy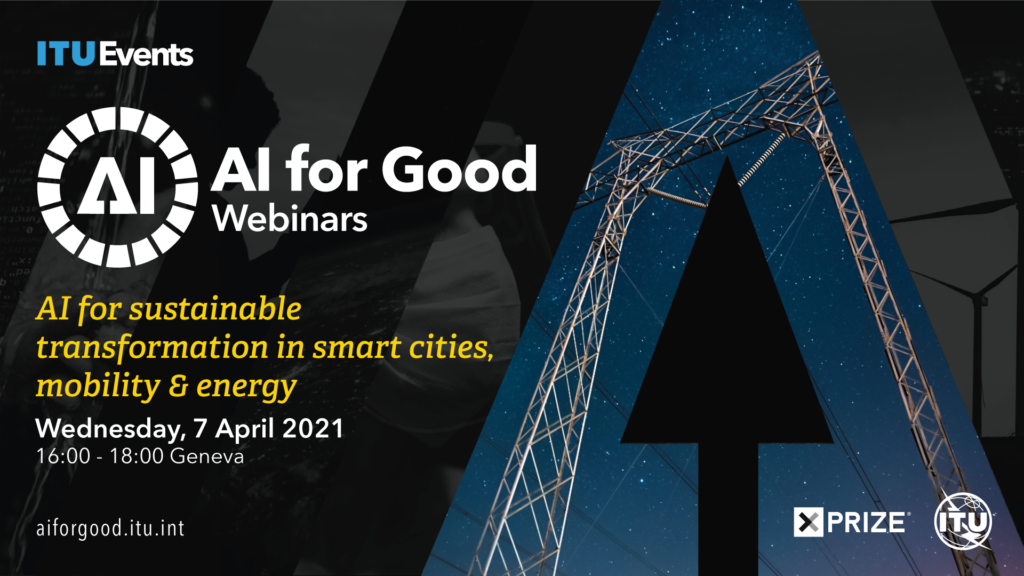 * Register (or log in) to the AI4G Neural Network to add this session to your agenda or watch the replay
The ITU-T Focus Group on "Environmental Efficiency for Artificial Intelligence and other Emerging Technologies" (FG-AI4EE) is organizing a webinar on Artificial Intelligence (AI) for sustainable transformation in smart cities, mobility & energy, on 07 April 2021 from 16:00 to 18:00 CEST. The webinar's discussions will feed into a meeting of the FG-AI4EE on 08 April 2021.
The webinar will explore how AI can enhance environmental sustainability with a focus on AI use cases emerging in smart cities, mobility & energy. Join the webinar for unique insight into the AI applications helping industry players and governments to achieve sustainability targets.
Participation in the webinar and focus group is free of charge and open to all.