Can drones and AI help tackle litter?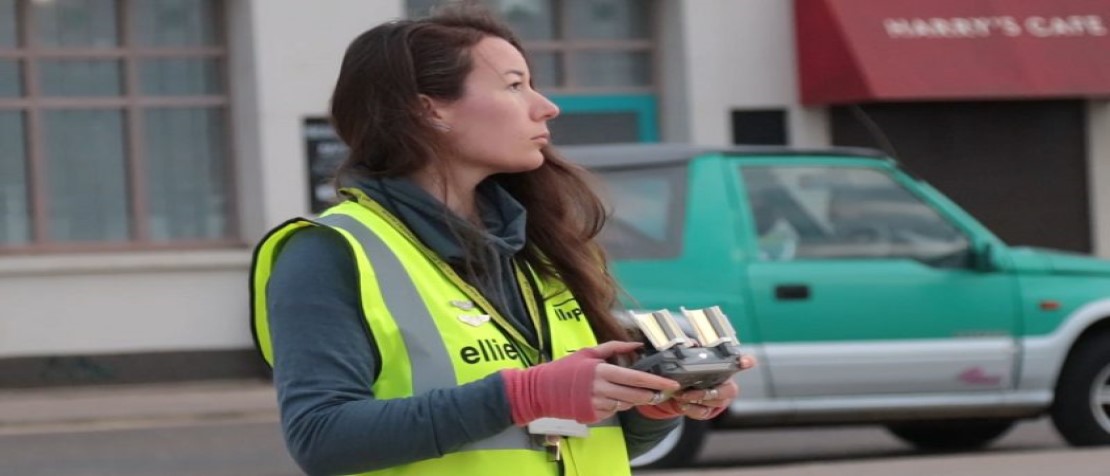 Smart Cities
A pilot scheme in Bournemouth, Christchurch and Poole (BCP) in the United Kingdom will see drones used to help councils reduce litter.
BCP Council is partnering with the environmental charity Hubbub, startup Ellipsis Earth and fast food brand McDonald's – which is funding the trial – to use drone data to inform the placement of bins, street cleaning schedules and behaviour change campaigns around litter.
The partners have called the pilot "the most scientifically robust litter survey ever undertaken in the UK".
Drone imagery is processed by Ellipsis Earth software to automatically and rapidly detect discarded litter items and quantify them by type and brand to create litter heatmaps. This data, along with expert analysis and recommendations, will be shared with BCP council, Hubbub and McDonald's, to help them better understand and prevent littering.
It costs UK councils around 663 million GBP (913 million USD) per year, or 28 GBP per household, to keep streets clean and the aim is to create replicable guidelines for other local authorities through the pilot.
Councillor Mark Anderson, Portfolio Holder for Environment, Cleansing and Waste, BCP Council, said: "We are delighted to have been invited to participate in this national collaboration, at no cost to the council, which will enhance our plans to tackle the issue of litter across our three towns."
Earlier this month, lightweight commercial drones from Ellipsis Earth began capturing an initial audit over beaches, parks, high streets and open spaces in Bournemouth, Christchurch and Poole, and this will be repeated in May as further lockdown restrictions are scheduled to ease.
This data will inform a series of litter interventions over the course of the summer and a further survey is scheduled for July to assess whether they have been effective.
Data to maximize impact
The use of drones can draw concerns about privacy and surveillance but Ellipsis Earth said the surveys will be taking place in the early hours of the morning before daily beach cleans and when there are few people around. The company claims their software "automatically rejects any identifiable images of people, pixelating them and then deleting them from our system to avoid any issues with identification."
The technology was used in the Italian town of Sorrento last summer, where it is credited with helping authorities to reduce litter by 45 per cent and cigarette butt waste by 69 per cent.
Trewin Restorick, CEO and co-founder of Hubbub said: "We were really inspired by the impact of this technology which we've seen work so successfully in Sorrento. Basing behaviour change activity on real data will really help us maximize impact and we're excited by what could be achieved."
Litter continues to cause problems for authorities in every part of the country, Restorick added.
"We want to create a replicable campaign that can be used as a template for future projects in other locations. Collaboration is at the heart of this campaign, so we're keen to get as many local businesses and community groups on board to play their part."
Soft drinks producer and McDonalds' supplier Britvic is also funding the project along with two packaging suppliers.
Helen McFarlane, Senior Sustainability Consultant for McDonald's, said: "Our teams have been carrying out litter patrols in our communities for nearly 40 years. This intervention is a real step-change allowing us to leverage technology and data to not only make clearing litter more impactful, but to help improve behaviour and encourage those people who do litter to act more responsibly."
BCP Council also announced recently that the beach crowd management app it developed last year to aid COVID-19 safety measures will now be offered to other UK towns and cities.
This article first appeared in Cities Today. 
Image credit: Ellipsis Earth via Cities Today