Go back to programme
Project Resilience: Next steps for the Minimum Viable Product (MVP)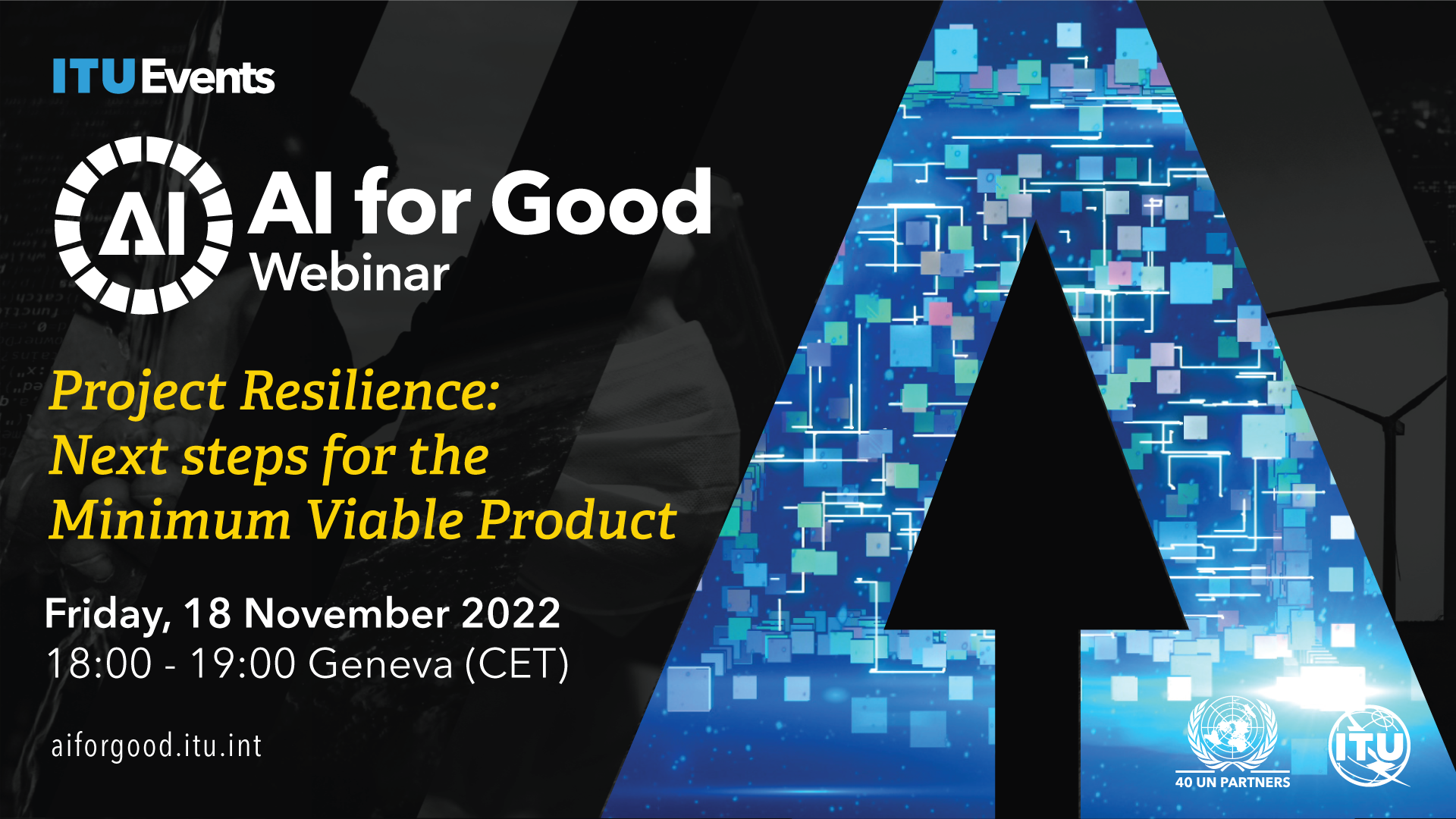 * Register (or log in) to the AI4G Neural Network to add this session to your agenda or watch the replay
Project Resilience was initiated under the Global Initiative on AI and Data Commons to build a public AI utility where a global community of innovators and thought leaders can enhance and utilize a collection of data and AI approaches to help with better preparedness, intervention, and response to environmental, health, information, or economic threats to our communities, and contribute the general efforts towards meeting the Sustainable Development Goals (SDGs).  
To achieve this goal, Project Resilience is developing an MVP platform and this work is progressing in two tracks, Data and Architecture, to produce the following deliverables: 
Develop architecture to pull input and output data hosted by third parties

 

Develop code to compare both predictors and prescriptors in third party models and produce a set of performance metrics

 

Build a portal to visualize assessment of predictors and prescriptors to include generations of key performance indicators (KPIs) and comparison across models

 

Develop ensemble model for predictors and prescriptors

 

Build API for third parties to submit models

 
Join us to learn more about the Project Resilience MVP and learn how you can contribute to the next phase of its development. More information about the Project Resilience MVP here.