Go back to programme
Machine learning at the wireless edge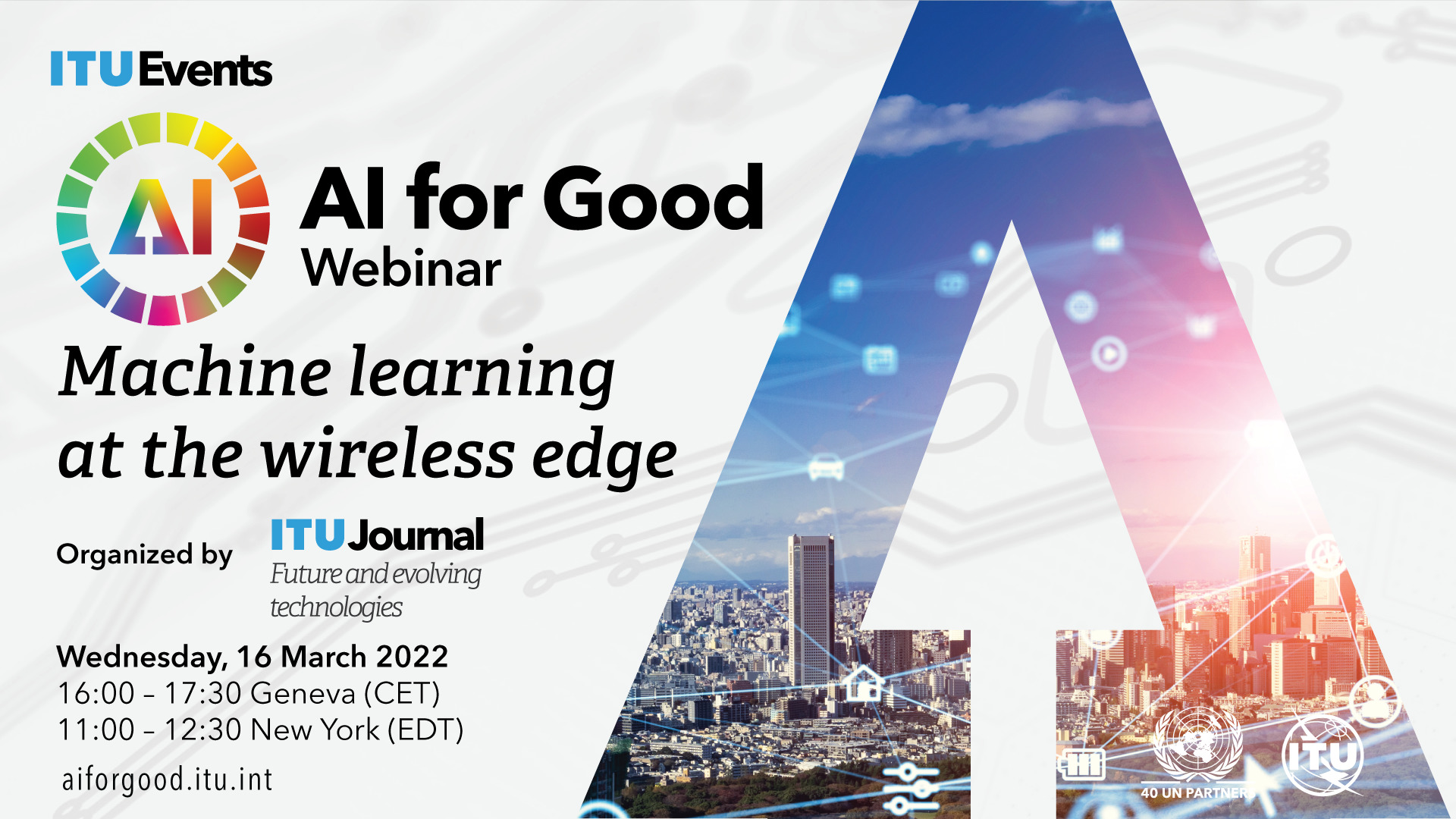 * Register (or log in) to the AI4G Neural Network to add this session to your agenda or watch the replay
TALK​
Wireless networks can be used as platforms for machine learning, taking advantage of the fact that data is often collected at the edges of the network, and also mitigating the latency and privacy concerns that backhauling data to the cloud can entail. This webinar will present an overview of some results on distributed learning at the edges of wireless networks, in which machine learning algorithms interact with the physical limitations of the wireless medium. Two topics will be consid​ered: federated learning, in which end-user devices interact with edge devices such as access points to implement joint learning algorithms; and decentralized learning, in which end-user devices learn by interacting in a peer-to-peer fashion without the benefit of an aggregating edge device. Open topics for future research will also be discussed briefly. ​
WISDOM CORNER: L​IVE LIFE LESSONS
Participants will have the chance to hear from Professor Poor about his impactful life lessons over the years as well as his advice to young researchers in the field of information and communication technologies.
This Webinar is organized by the ITU Journal on Future and Evolving Technologies (ITU J-FET), an international journal providing complete coverage of all communications and networking paradigms, free of charge for both readers and authors. The ITU Journal considers yet-to-be-published papers addressing fundamental and applied research. Open topics for future research will be discussed. See more information on the ITU Journal webinar series and the open Calls for Papers for the upcoming ITU Journal's issues here.