Go back to programme
AI for nuclear energy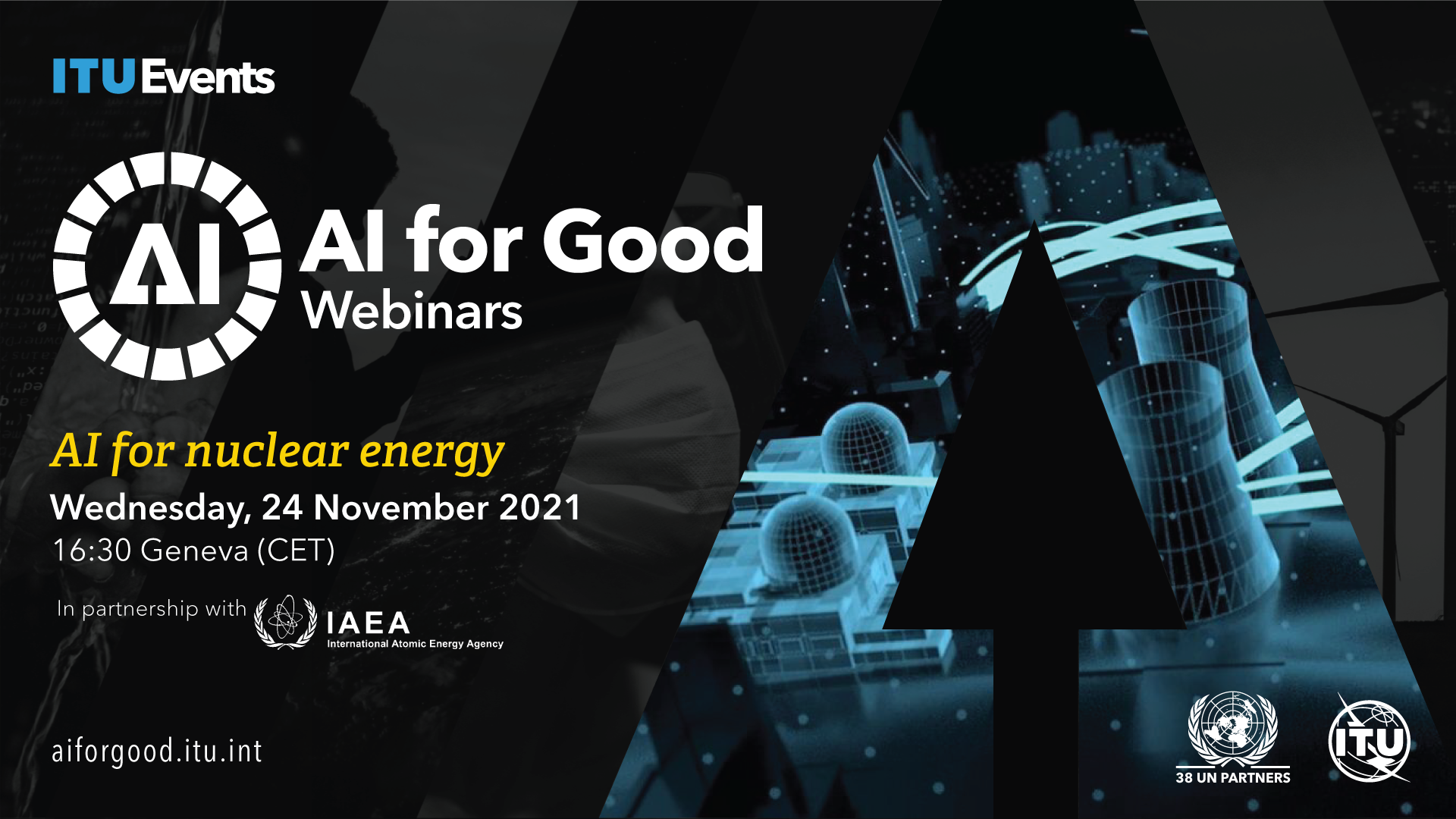 * Register (or log in) to the AI4G Neural Network to add this session to your agenda or watch the replay
With the advent of powerful computing capabilities and data analysis tools, the nuclear power industry is embracing artificial intelligence, machine learning and deep learning techniques to streamline and optimize nuclear power plant operation and maintenance, while supporting the development of new advanced nuclear power technologies.
Nuclear power is undoubtedly a clean and large source of energy that can provide emission-free power generation to meet the current growing energy demands. However, in order to be competitive as well as integrated into the mix of modern energy systems, nuclear power plants – in addition to being safe, reliable, and sustainable – also need to be economical and efficient. More, with the advancement of new reactor designs in the market, and with a capability of operating multiple units, there is a need for more robust models for operations and predictive analysis.
Artificial Intelligence (AI) methodologies and tools can be applied for physics-based predictive analysis that can be used to perform design, manufacturing and construction optimization, operation effectiveness, improved new reactor design iterations, model-based fault detection and, advanced control systems. These applications can reduce the operation and maintenance costs of nuclear power plants and make them safer using intelligent data-driven or physics-based model-driven analysis. Application of AI can also be used for accident evolution prediction and to suggest better severe accident management guidelines. A combination of physics-based models as well as data coming from sensors, drones, etc., make a unique digital twin and serves as a foundation for several applications including automation, in-service inspection, evaluation and characterization of structure, system and component defects, real-time risk monitoring, reactor designing, predictive maintenance, etc.. Use of augmented and virtual reality could also support nuclear personnel training and development, helping to reduce human-related errors during operation and maintenance.
AI can provide solutions in this era of digitalization and can pave the path forward to a sustainable future of the nuclear power industry.
This session will invite some of the key developers and nuclear power industry leaders in this area and discuss the vision and path forward to Nuclear 4.0 with the help of AI.