AI for Good Global Summit gets off to a roaring start in Geneva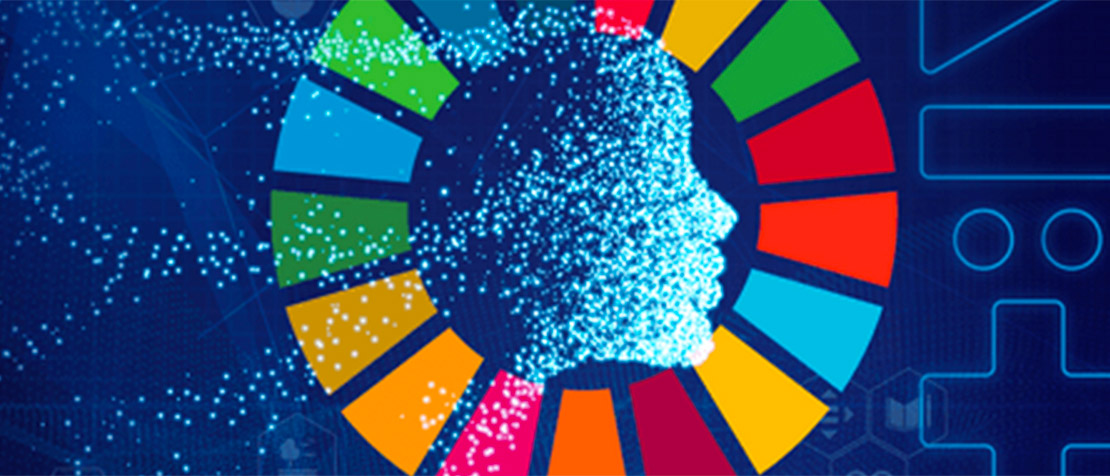 Inclusivity
|
Innovation & Creativity
The 3rd annual AI for Good Global Summit officially kicked off today with a range of inspiring messages, important discussions and examples of Artificial Intelligence (AI) in action.
"Very few topics have captured the imagination of the public and promised to transform humanity more than Artificial Intelligence," said ITU Secretary-General Houlin Zhao at the Summit's opening ceremony. "The path to a transformative but also a safe, trusted and inclusive AI will require unprecedented collaboration between government, industry, academia and civil society."
The Summit connects AI innovators with those seeking solutions to the world's greatest challenges so as to identify practical applications of AI that can accelerate progress towards the United Nations Sustainable Development Goals.
The Summit is highlighting AI's value in advancing education, healthcare and wellbeing, social and economic equality, space research, and smart and safe mobility. It is also hosting debate around unintended consequences of AI as well as AI's relationship with art and culture. The Summit is also expected to generate 'AI for Good' projects to be enacted in the near term.
Shaping responsible AI
"The key question is: how do we drive innovation in a responsible way?" said Jean-Philippe Courtois, Executive VP and President of Microsoft Global Sales, Marketing and Operations during an opening keynote presentation.
Mr Courtois spoke of the need for all relevant stakeholders to work together and explained how Microsoft is partnering with governments, academic institutions, non-governmental institutions and businesses across the world to help ensure responsible AI. He also described an ethical decision framework for AI at Microsoft based on principles such as fairness, reliability and safety, privacy and security, inclusiveness, transparency and accountability.
Several other speakers on Day 1 of the Summit also mentioned the importance of fairness, inclusiveness and accountability as we work together to build AI solutions that address the world's biggest challenges.
Human beings building AI need to be held accountable for the AI solutions they create, said Jim Hagemann Snabe, Chairman of the Board of Siemens, during his keynote address.
"We need to lead technology to the places we want it to take us." — Jim Hagemann Snabe, Siemens
Keeping bias out of AI is already shaping up to be an important theme during the Summit.
Timnit Gebru, the Lead for Ethical AI at Google and Co-founder of Black in AI, spoke about efforts to reveal and prevent bias in AI and how to build new AI solutions that do not perpetuate racial or gender bias.
5 'Breakthrough' Tracks to follow
This year's Summit is organized into five "Breakthrough Tracks":
AI and Health;
AI and Education;
AI and Human Dignity and Equality;
Scaling AI and
AI for Space.
There will also be sessions on the future of Smart Mobility, AI and agriculture, AI's role in arts and culture, the unintended consequences of AI — and much more.
AI in action
The Summit is also showcasing the latest in AI technologies — from drones, exoskeletons, and robotics to avatars, autonomous cars, and AI-powered health solutions.
Photo: ITU/R. Farrell
"In China, AI has already touched broad sectors of China's economy," said Yan Huang, Senior Director of AI Innovation and AI Health Lead at Baidu. She gave examples of how AI is already being used to improve manufacturing, healthcare and language preservation.
RELATED: How can AI help build a more sustainable and equitable society?
Indeed, AI is not some future technology. It is quickly being embedded into our daily lives. But we need to shift the focus of AI away from learning individual online preferences and toward accelerating progress on the SDGs, said Mr Snabe of Siemens.
Leadership needed
"I am a technologist and I am an optimist. If we were to apply the technology we have today, we will find solutions to these problems," said Snabe, referring to the SDGs. But we need to take control of the development of the technology – and that won't happen without leadership, he said.
"We need to lead technology to the places we want it to take us," said Snabe. "We need to have a 'True North' for which problems we need to solve and how we need to solve them."
"This is truly a leadership moment," he said.
Jim Hagemann Snabe, Chairman of the Board of Siemens, delivers a keynote presentation to kick off Day 1 of the Summit. Photo: ITU/R. Farrell
As she helped kick off the Summit during the opening ceremony, Vicki Hanson, CEO of the Association for Computing Machinery (ACM), a partner and Gold Sponsor of the Summit, inspired the diverse crowd with her words: "Our decisions could change everything."