Revolutionizing urban life: Robots for a greener, safer, and more inclusive future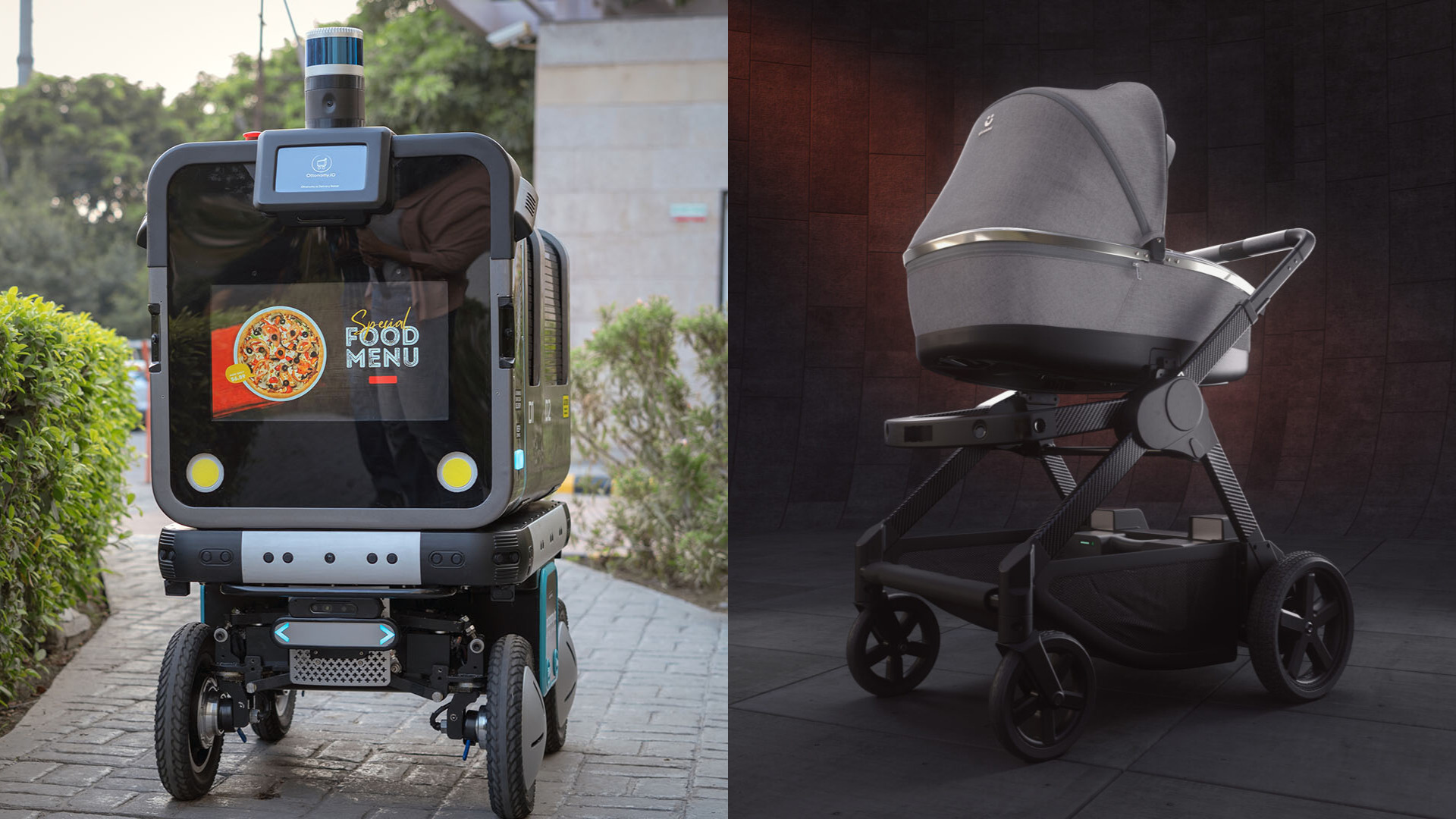 Global Summit
|
Robotics for Good
By Celia Pizzuto
The 2023 edition of the AI for Good Global Summit will take place in Geneva, 6-7 July. Over 30 cutting-edge robots are gearing up to take part in the Robotics for Good exhibition, which will show the potential of autonomous robots to drive progress towards the United Nations' Sustainable Development Goals (SDGs).
In this series of blog posts, we will be introducing some of the robots attending the Summit and explain how they are contributing to the SDGs.
Episode 7: Robots for urban environments
According to the United Nations' World's Urbanization Prospects 2018, 60% of the world's population is projected to live in urban areas by 2030. As cities become increasingly crowded, the demand for innovative solutions to urban and sustainable development challenges continues to grow. Urban robots are demonstrating the potential for technology to address these challenges. They offer new automated mechanisms that could transform logistics and transportation, making them more sustainable and accessible. These robots represent the exciting potential for technology to support sustainable and inclusive development in cities, helping to create a better quality of life for all.
Ottobot Yeti is a robot delivery developed by Ottonomy.IO, which features an automated package delivery mechanism that can make last-mile drop-offs directly to a locker or doorstep without the need for human assistance. Using a tilting mechanism and rollers, the robot can dispense packages and facilitate easy returns indoor and outdoor. Additionally, this robot is situationally aware, with active perception by fusing multi sensor data to understand environment and take appropriate action while navigating to the destination.
Ella is an AI-powered robotic stroller developed by Glüxkind and designed for real-life use. It features adaptive push and brake assistance, enabling effortless walks regardless of terrain, even when fully loaded with groceries and toys. The stroller also has an intelligent hands-free strolling mode that can be activated when the child is not inside. The AI stroller includes soothing features and built-in white noise playback to help babies sleep and stay asleep. These features provide parents with almost a nanny-like experience whether they are on-the-go or at home.
Urban robots supporting the SDGs:
Ottobot Yeti and Ella can contribute to SDG 9: Industry, Innovation and Infrastructure. Ottobot Yeti's advanced delivery mechanism is an example of how technology can improve the efficiency and safety of the transportation industry. Ella's advanced features, such as adaptive push and brake assistance and intelligent hands-free strolling, can improve the safety and convenience of transporting young children. These innovations demonstrate how it is possible to advance sustainable development by developing and implementing innovative technologies that improve the efficiency and safety of the transportation industry.
Both robots also help achieve the targets of SDG 11: Sustainable Cities and Communities. Ottobot Yeti's ability to facilitate last-mile deliveries without the need for human drivers can help reduce traffic congestion and air pollution in urban areas. This can contribute to creating more sustainable and livable cities. Similarly, Ella can help improve the quality of life in urban communities by making it easier for parents and caregivers to take their children on walks and outings. By providing an alternative to car transportation, this robot can also contribute to reducing traffic congestion and promoting a more sustainable transportation system.
By leveraging technologies like these two robots, we can work towards the achievement of SDG 12: Responsible Consumption and Production. Ottobot Yeti's advanced delivery mechanism can help reduce waste and promote responsible consumption by facilitating more efficient and targeted deliveries. By enabling last-mile deliveries without the need for human drivers, this robot can also contribute to reducing the carbon footprint of transportation and logistics.
By reducing air pollution and traffic congestion, Ottobot Yeti can contribute to improving air quality and reducing the risk of respiratory illnesses, and therefore contribute to SDG 3: Good Health and Well-being. Likewise, Ella's soothing and hands-free strolling features can help reduce stress and promote relaxation, which can have a positive impact on parents' and caregivers' mental health and well-being. While this is not the primary focus of these robots, their innovative features and functions can indirectly promote well-being and contribute to a more sustainable and healthy future.
Overall, the innovative technologies behind Ottobot Yeti and Ella can be used to support sustainable and inclusive development. By using advanced delivery and transportation mechanisms, these robots have the potential to help reduce the carbon footprint of logistics and transportation, improve access to safe and sustainable transport, promote sustainable and responsible consumption and production, and improve well-being and quality of life. In a world where sustainable and inclusive development is a priority, these two urban robots represent the exciting potential of technology to contribute to a better future.