Meet Brahm Works: A winning startup using AI to decarbonize India's agriculture sector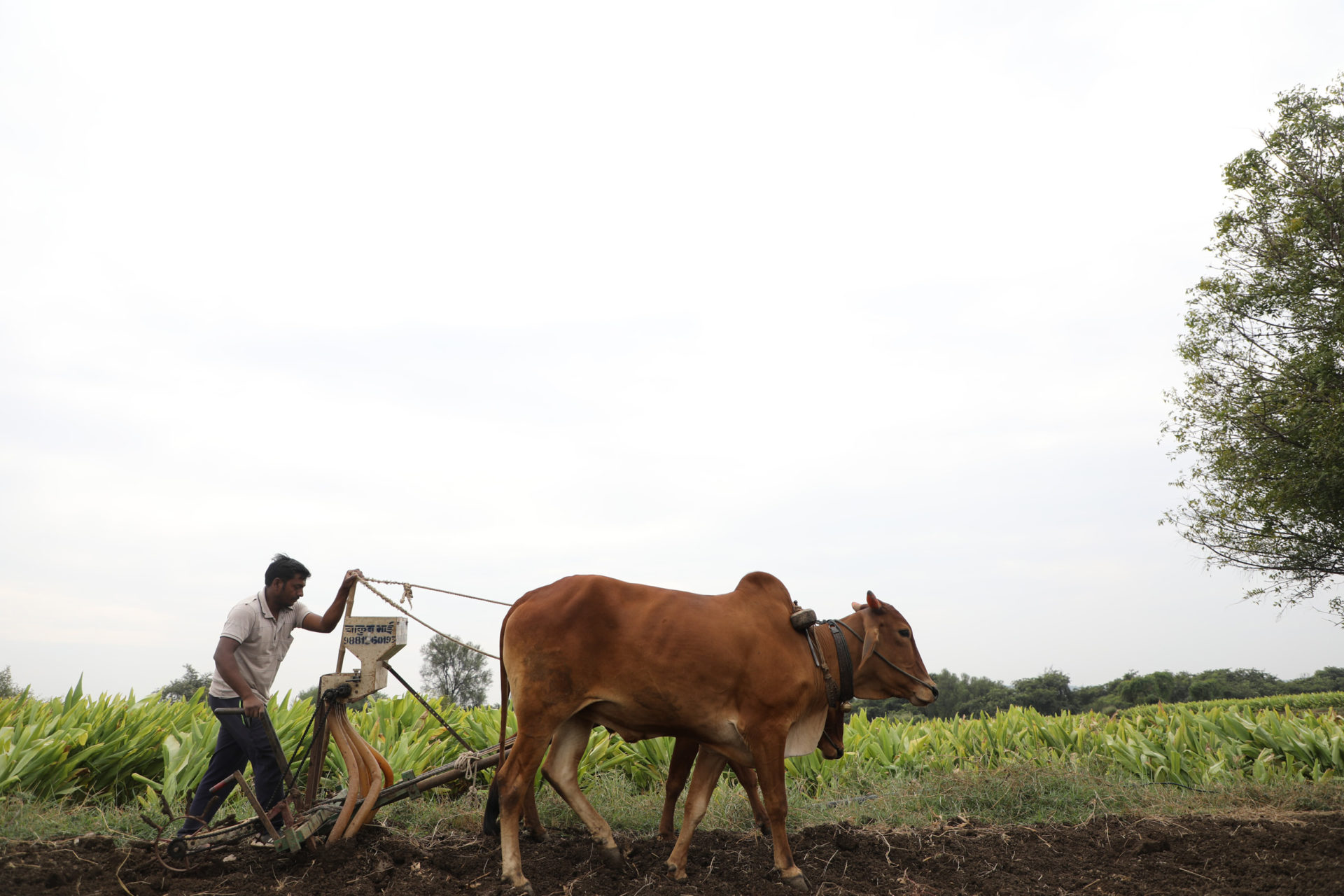 Environment & Climate change
|
Innovation & Creativity
Earlier this month ITU's AI For Good Innovation Factory showcased start-ups that are using artificial intelligence (AI) to decarbonize agriculture and forestry sectors. Brahm Earth was the winner from India with an extraordinary digital solution for helping farmers reduce their greenhouse gas (GHG) emissions using AI products, development and services.
Brahm Works uses AI to monitor and optimize agricultural inputs and outputs to give farmers a better yield and reduce their overall environmental impact. This in turn prevents crop damage and excessive usage of manure.
As the winner of this challenge, they receive a prize money of $20K USD granted by Shell's GameChanger programme. Their winning solution will be presented at Grand Final Demo Day of the AI for Good Innovation Factory in December 2022.
We spoke to Sanjay MN CEO and co-founder of Brahm Works about his solution. Here are five things you should know:
Can you tell us about your winning solution?
We started off by identifying a problem in the agriculture sector, the problem of excessive usage of manure, resulting in higher amounts of Green house gas (GHG) emissions. This led to our solution which focuses on AI driven precision fertilizer and nutrient feeding. This results in optimized yield, reduced GHG emissions and retention of soil health.
As many people have different methodologies, we wanted to build our AI system to cater for all. Our design inspiration came from building Legos and that's why we have made our system simple and modular for layman to operate.
Our team is made up of multiple departments, hence we were able to come up with this solution at rapid speed. We then formed a focused group which helped us ideate and make quick POCs in early 2020 which we could use to develop case studies. Using one of the farms in Karnataka we have taken our readings and measured it with regular farm existing next to us. Our results have shown a positive impact and we would love to explore more through government interventions for rapid adaptation of this modular system.
Where are you from and what regions do you operate in?
Our startup is based in Bangalore, India. We are currently operating in India.
We are currently focusing on collecting data, hence our primary focus area is India. Because of the wide range of weather conditions found in India, it is vital to collect data and restructure the system accordingly. Once the markets are tested in India, we plan to expand to other agrarian countries.
Watch the winning pitch here
How can your solution help to solve the United Nations Sustainable Development Goals?
Brahm Works empowers farmers with intelligent decision-making tools to take on climate change. Our solution focuses on precise nutrition control of fertilizers. This supports the SDG 12 (Responsible Consumption and Production). As a result of optimizing feed and reducing GHG emissions, our solution also supports SDG 13 (Climate Action)
What is your biggest challenge as an AI startup?
Our biggest challenge as an AI startup is data collection. We have to collect huge amounts of data across multiple seasons of crop life cycle to build and train our models. Along with the time dependency of data collection, collecting data across various geographical locations is also a challenge.
Creating the right patterns and training our AI model is critical, hence the framework to cluster relevant data focus on accurate information is another challenge.
Why did you join the innovation factory and what's your target for the end of this year?
We joined the innovation factory to accelerate our development process. Our target is to deploy data collection and test devices in at least 5 more locations by the end of this year. We will also benefit from the huge networking opportunities to demonstrate, engage and connect with industry experts and accelerators in this field.