Innovating for a Greener Future: How Sustainable Agriculture Inspires Educational Robotics Championship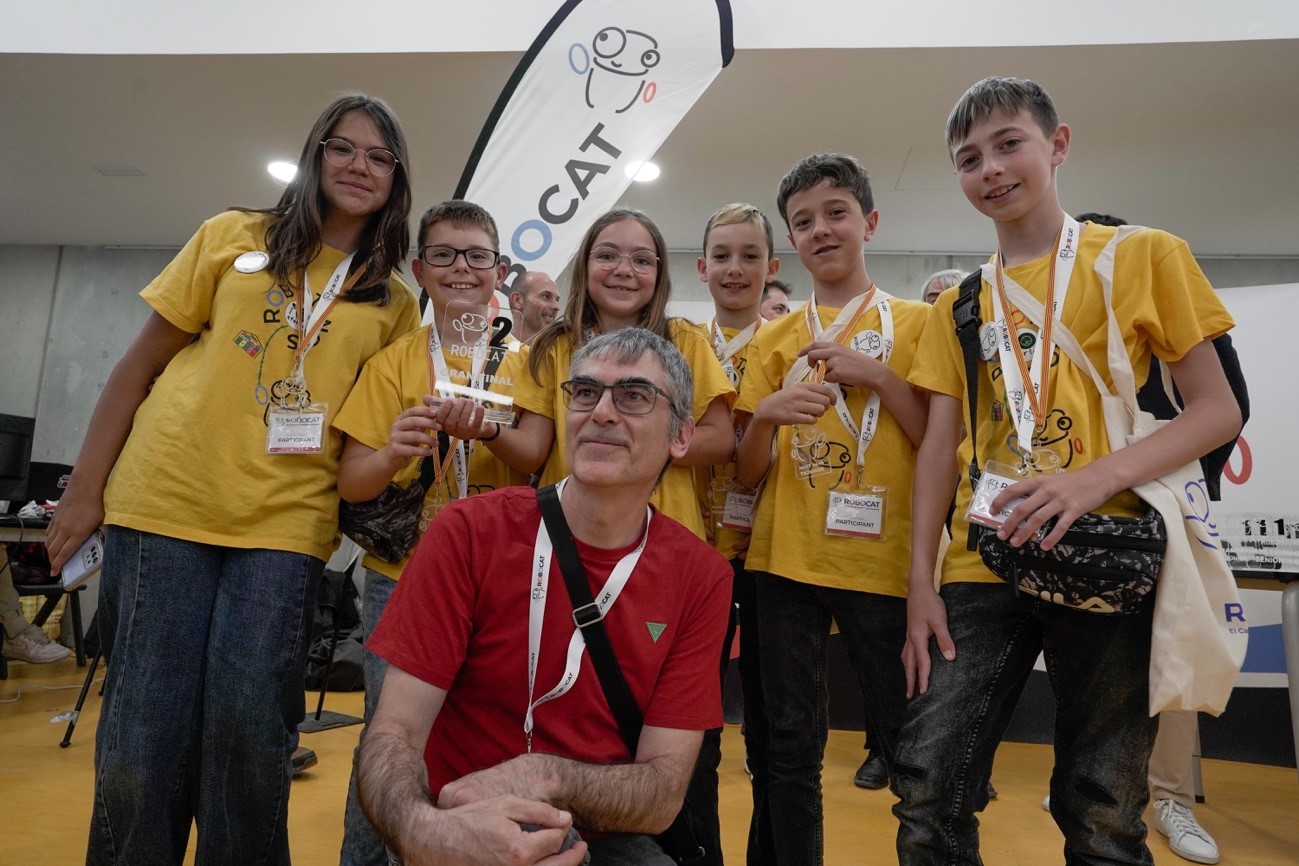 Robotics for Good
More than 700 students from 120 robotics teams representing 50 schools and entities participated in the 7th edition of ROBOCAT last month. This year's competition revolved around the theme of sustainable agriculture. Every year, ROBOCAT is based on a global challenge in relation to which robots offer practical solutions to advance the United Nations' Sustainable Development Goals (SDGs).
ROBOCAT, organized by the non-profit El Racó dels Robotaires, is an inclusive educational robotics competition that promotes learning robotics and programming for all, irrespective of gender, socio-economic status, or academic ability. The championship embraces free-software and hardware robotics, without restrictions on their assembly and programming of the robots. This year, the competition showcased how agricultural robots can revolutionize farming practices, enabling the cultivation of healthier crops with higher yields while minimizing environmental impact.
The initiative received support from ITU's AI for Good and the Food and Agriculture Organization (FAO), who collaborated as knowledge partners. Building on this partnership, they will join forces with ROBOCAT once again in 2024 to launch the first Robotics for Good Global Competition.
Following three Qualification Tournaments, the Grand Finale took place on May 14 in Olesa de Montserrat, Barcelona. The opening keynote was delivered by Mr. Josef Kienzle, Sustainable Agricultural Mechanization Group Lead in the Food and Agriculture Organization of the United Nations (FAO).
The Growing Role of Agricultural Robots: Enhancing Efficiency and Sustainability
Agricultural robotics and automated equipment have emerged as crucial technologies for enhancing efficiency, sustainability, and productivity throughout the entire value chain of crop production. These advancements are revolutionizing traditional farming practices from cultivation to harvesting, post-harvesting, processing, and marketing by integrating internet of things (IoT), big data, robotics, and automated systems.
In a conventional farm, analog mechanical technologies dominate, with limited or no sensors, minimal record-keeping, and heavy reliance on manual labor. Hand or animal power as well as the farmer's experience play the primary role in decision-making. In contrast, smart farms leverage IoT, numerous sensors, big data analytics, robotics, automated equipment, and satellite technologies to aid farmers in their operations. This way, the focus shifts from manual labor to technological interventions that streamline processes and improve productivity.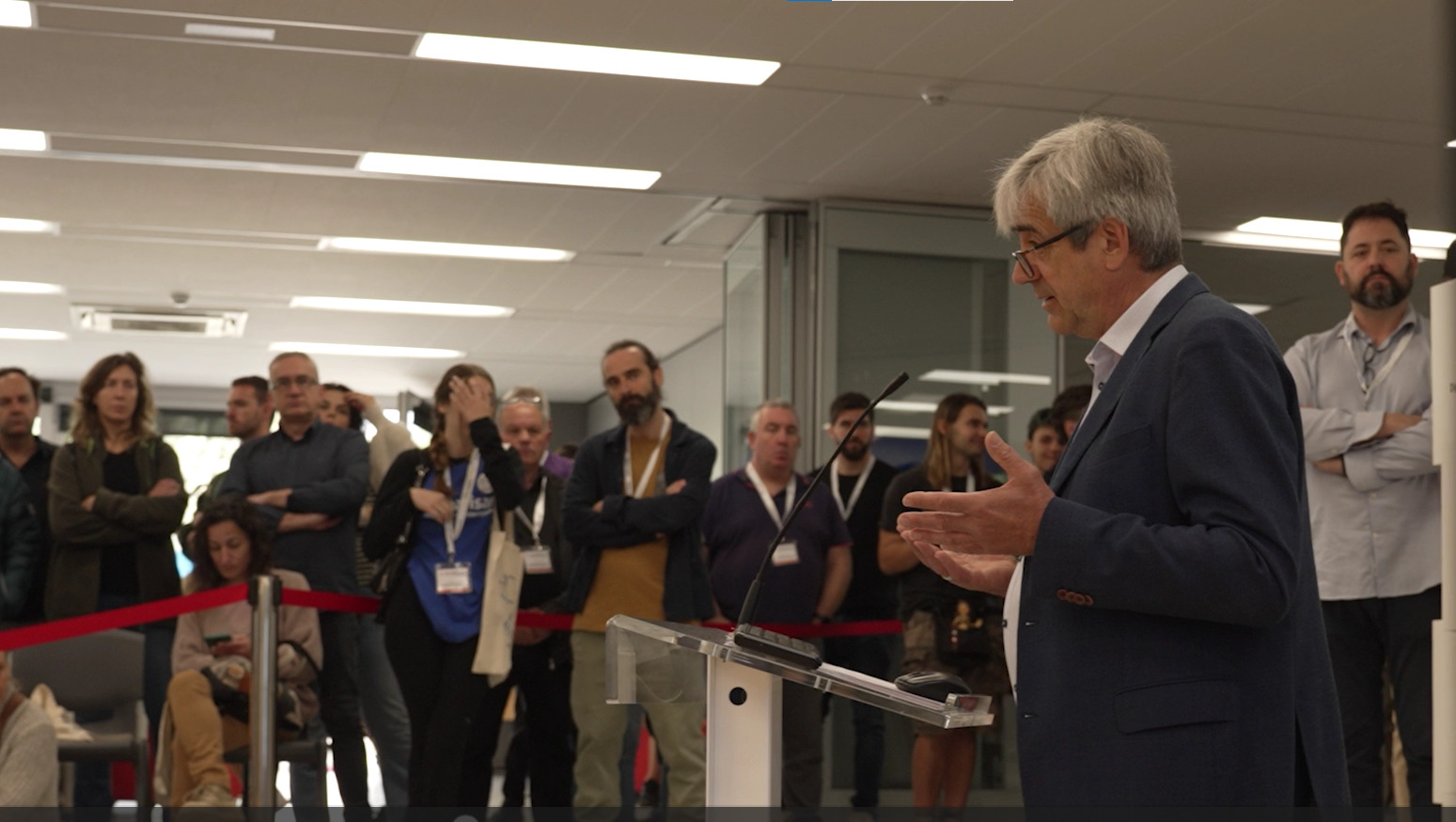 (Source: ROBOCAT)
Agricultural robots find their operational environments in protected cultivation, for example in greenhouses or plant factories, as well as outdoor settings such as field crops and orchards. They contribute to soil nutrition management, land preparation, crop monitoring assistance, weeding, harvesting, and transport. The precision and accuracy offered by robots lead to improved productivity, reduced resource inputs, and minimized losses. "With a robot we can be more precise, and this creates also more jobs", explained Kienzle. Additionally, the adoption of agricultural robots presents opportunities for youth engagement, promoting innovation, and modernizing farming systems.
"The youth, like you who are all here, may find its way back to farming with automation and robotics", said Kienzle.
The drivers for adopting agricultural robotics and automation are primarily economic, environmental, and social. FAO itself promotes the use of information and communication technologies (ICT) in agricultural mechanization hire service provision to enhance access to services, increase machinery coverage, and reduce machinery idle time. However, challenges that hinder widespread adoption in certain regions include limited internet access, language barriers, and rigid request processes.
While the vision of agricultural robots reducing the use of chemicals in agriculture is promising, there are several hurdles to overcome. High initial investments, operational costs, competition for skilled personnel at servicing centers, and training requirements for operators and farmers are among the challenges. Furthermore, the expected operational life of robots and potential job displacement raise concerns. The availability of robust IT infrastructure in different countries is also crucial for widespread adoption. Kienzle explained that FAO aims to make this transformative technology accessible to small-scale farmers, ensuring inclusivity and equitable access to its benefits.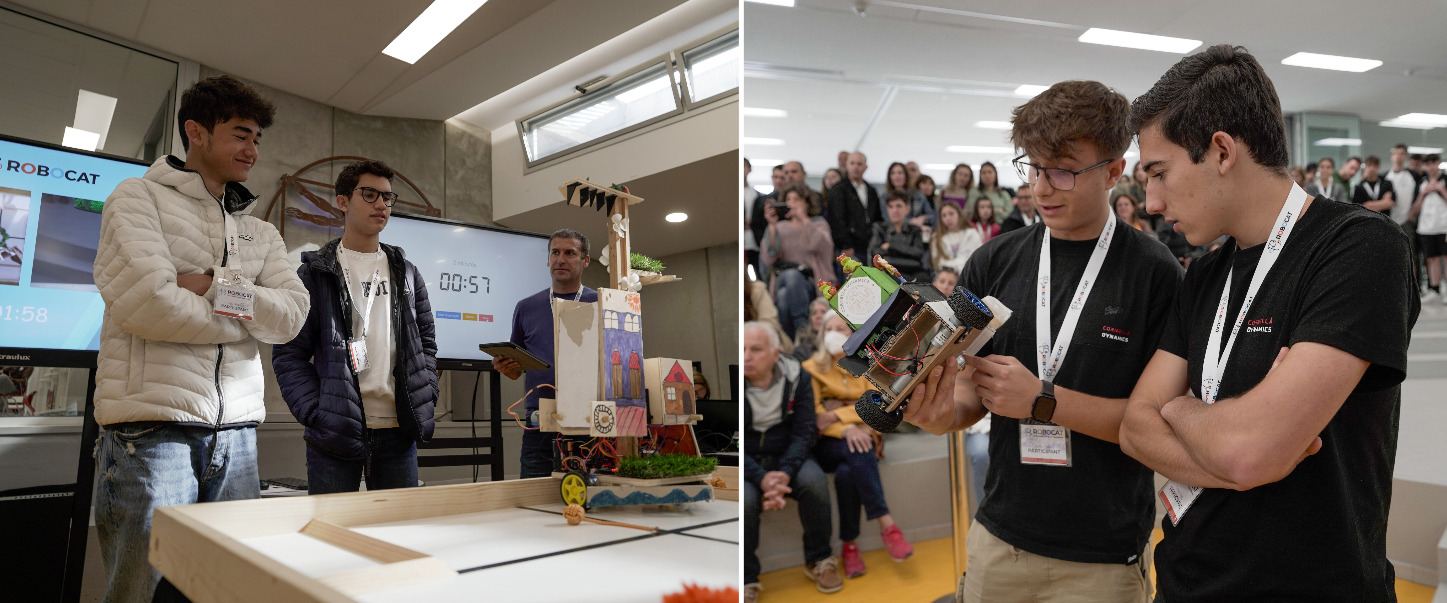 (Source: ROBOCAT)
"We need young farmers in the future", emphasized Kienzle.
Competitions like ROBOCAT play a crucial role in raising awareness among young people about the challenges and opportunities involved in building a sustainable future. In collaboration with UN partners, ROBOCAT enables participants to become active contributors to robotics innovation, taking a significant step towards shaping that future themselves. "This initiative is necessary to ensure that all generations have equal access to technological knowledge and acquire the digital skills necessary for their personal and professional development," concluded a representative from El Racó dels Robotaires.