Go back to programme
The future of GeoAI for Good with Google Earth Engine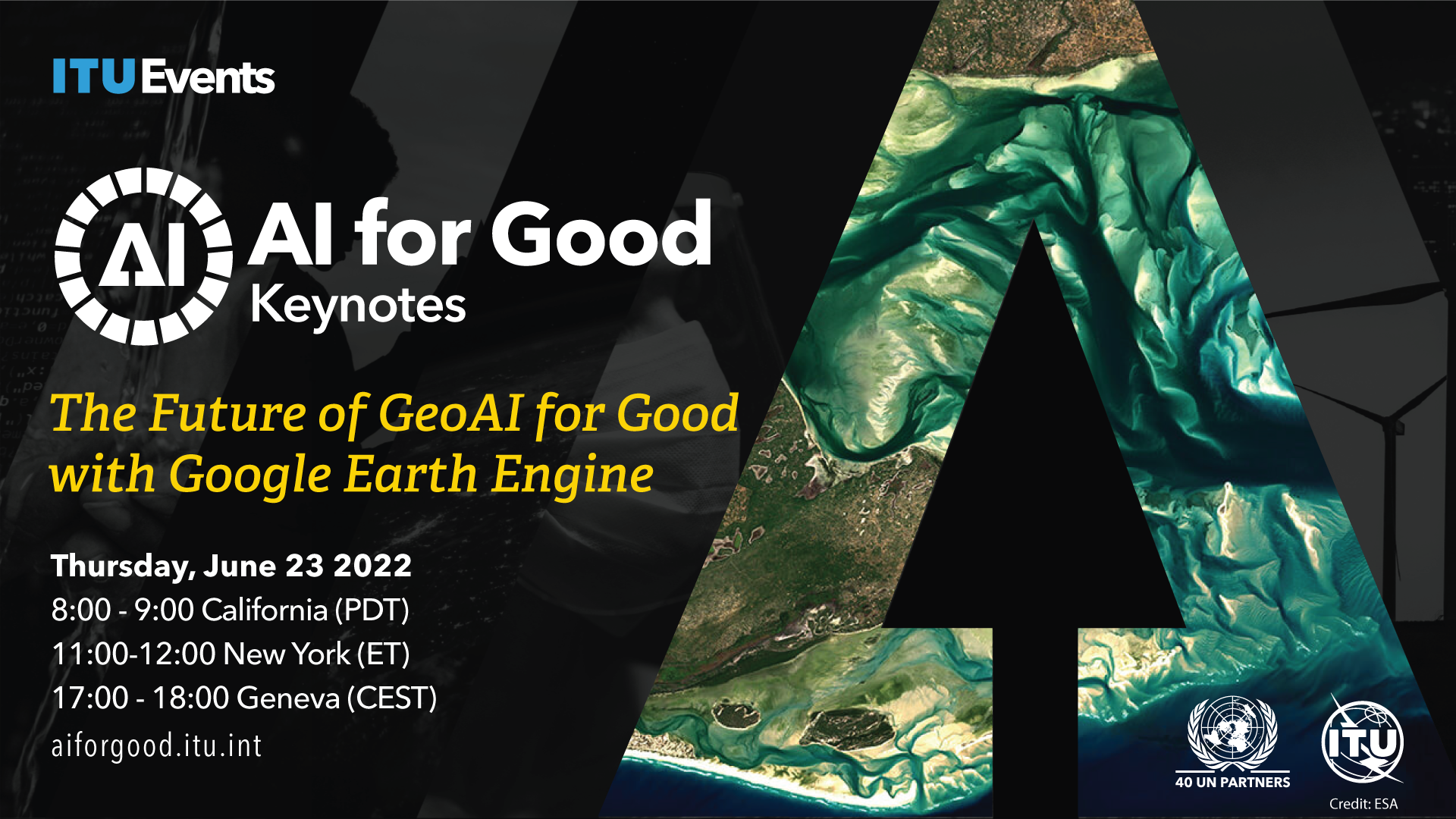 * Register (or log in) to the AI4G Neural Network to add this session to your agenda or watch the replay
Please watch the youtube link here https://www.youtube.com/watch?v=jCV1Du_cSCA
Our planet is changing so rapidly that it can be hard for people to understand what's happening and what we can do about it. Google Earth Engine combines a multi-petabyte catalogue of satellite imagery and geospatial datasets with planetary-scale analysis capabilities that is open and available to non-profits, scientists, educators, governmental institutions, businesses and communities. This dynamic, digital replica of our world is now at people's fingertips. Scientists, researchers, and developers use Earth Engine to detect changes, map trends, and quantify differences on the Earth's surface. Using this data, we can protect and conserve our planet for generations to come.
In this AI for Good Keynote Rebecca Moore, Director, Google Earth, will discuss how she has been leading Google's geospatial initiatives and her vision on the future evolution of the platform to leverage machine learning and big data to maximise social benefits.
This session, moderated by the World Geospatial Industry Council (WGIC), will also describe a few use cases on how the integration of artificial intelligence (AI) and machine learning (ML) with geospatial and Earth observation data can drive insights to provide meaningful and effective solutions for achieving global good.