Go back to programme
From infancy to independent Neural Networks: The current stage of AI development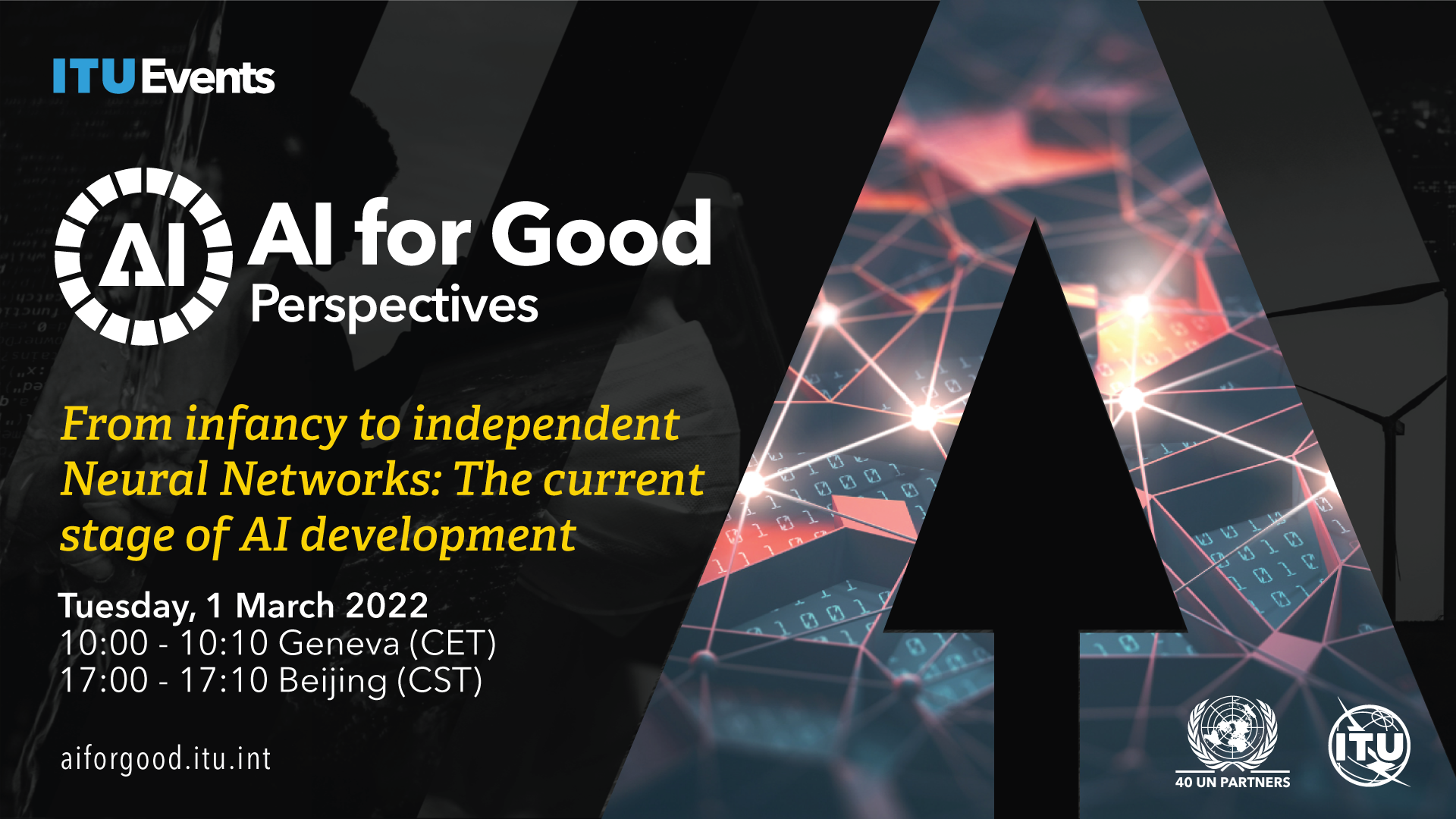 * Register (or log in) to the AI4G Neural Network to add this session to your agenda or watch the replay
AI and 5G are technologies that are continuously more involved in economic processes impacting our lives. What further impact could AI and 5G have in the future as we move from AI infancy to more advanced applications? We welcome Wei Meng, Director of Standard and Open Source Planning at ZTE, to discuss AI's current stage of development and global 5G implementation. This talk will shed light on which sectors these technologies could impact the most in the years to come.
WHAT IS AI FOR GOOD PERSPECTIVES?
AI for Good Perspectives are interviews, viewpoints, and presentations from the AI for Good community, moderated by professional journalists and available on demand.