Go back to programme
Analyzing the Amazon Deforestation with Machine Learning and the Google Earth Engine – Part 1
* Register (or log in) to the AI4G Neural Network to add this session to your agenda or watch the replay
In the first part of the GeoAI Discovery workshop, learn how to apply machine learning (ML) algorithms to analyse deforestation in the Brazilian Amazon. Using open geospatial data, in particular multispectral images from the Google Earth Engine data catalogue from ESA Sentinel and NASA Landsat missions, AI can show the loss of forests over time.
This AI for Good Workshop provides an introduction to the Google Earth Engine data catalogue and processing capabilities, and shows how to browse and access their petabyte data catalogue. We also introduce basic JavaScript for users to be able to manipulate and handle data processing at a certain level.
Going further into the Workshop, learn how to compute indices such as Normalized Difference Vegetation Index (NDVI) and how to analyze them in a time-series manner. All the showcased steps will lead to a preprocessed set of scenes which will be further used to apply a machine learning algorithm to quantify forest loss. Finally, the results and products will be evaluated against an external dataset.
For more information on the applied techniques, view the paper here.
For the webinar "Analyzing the Amazon Deforestation with Machine Learning and the Google Earth Engine" scheduled for 15th of March 2022, an account is needed to access and use the Google Earth Engine. The use of Earth Engine is free for research, education, and nonprofit; however, the registration is not immediate and the account needs to be approved by Google. Please register prior to the workshop following the Sign-up button on https://earthengine.google.com/. Please note that the approval may take few days.).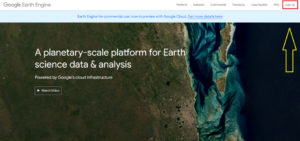 This live event includes a 30-minute networking event hosted on the AI for Good Neural Network. This is your opportunity to ask questions, interact with the panelists and participants and build connections with the AI for Good community.