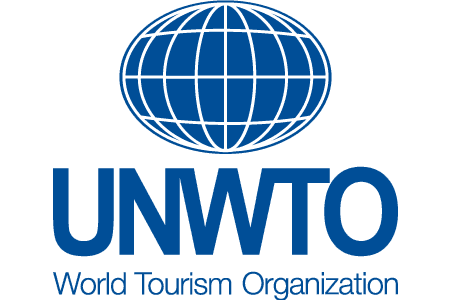 The World Tourism Organization (UNWTO) is the United Nations agency responsible for the promotion of responsible, sustainable and universally accessible tourism.
Description of Activities on AI
Project 1: UNWTO Startup Competitions and Challenges – UNWTO Report: Travel and Tourism Tech Startup and Investment Landscape

Gathering all programmes carried out from 2018 to 2020, UNWTO has released its Report: Travel and Tourism Tech Startup and Investment Landscape, which highlights:
Chapter 1: Travel and Tourism Tech Investment Landscape: Provides an overview of the Investments during COVID-19; emphasizing on the investment by top travel and tourism industries, including community and lifestyle, commerce and shopping, transportation among others; and delivers an outline regarding Top Investors and Venture capitalists by geographical location.
Chapter 2: Travel and tourism tech startup landscape: This chapter aims to provide a complete overview of the tourism tech startups, segmenting it them by: key technological verticals as general research and book services, E-commerce and marketplace platforms and mobile applications; by geographic location emphasizing on the deals by region; by startup unicorns including the Top 50 travel tech unicorns per country; and by trends and venture capital outlook.
Chapter 3: UNWTO Travel and Tourism Tech Startups: This chapter seeks to provide insight on the activities being carried out by UNWTO and show new opportunities travel tech startups could contribute with for reviving tourism. In this regard, this chapter offers an overview of the UNWTO Innovation Ecosystem and the Impact of the UNWTO Startups challenges and Competitions. Furthermore, it is provided a summarized data of the top UNWTO tourism startups participants in terms of distribution by region, countries, and gender.
Project 2: UNWTO SDGs Global Startup Competition
The UNWTO SDGs Global Startup Competition was a world call to reach the most disruptive startups that directly contribute to accelerate the achievement of sustainable development. This Competition aimed to encourage the global innovation and entrepreneurship ecosystem to embrace sustainability and to deliver impact during the United Nations Decade of Action starting this year. Bringing together stakeholders from a variety of sectors across the economy, this initiative set out to reach a common goal, to set innovation at the forefront of sustainable development in corporations and destinations.
During the open call for startups from all economic sectors, it received responses from 10,000 participants from 138 countries covering all world regions. The 25 winning projects entered a curated programme of benefits with the support of 21 partners and collaborators (such as Globalia, Qatar Airways, Qatar National Tourism Council, Government of Colombia, Amazon Web Services, Globant, ClarkeModet, Google, Amadeus, Mastercard, IE University, Inter-American Development Bank (IDB) and its innovation lab (IDB Lab), Telefónica, Plug and Play), including mentorship, access to technological support, connection to Member States, corporates, and investors for opening the doors to funding and pilot projects opportunities. Likewise, Top 25 Innovators Working for a More Sustainable and Innovative Tourism catalogue was created to facilitate Member States and private sector access to solutions.
Project 3: UNWTO Jobs Factory

UNWTO joined forces with Hosco, the professional network specially designed for the hospitality industry. A platform that will support and improve your competitiveness regarding job creation and help you leverage human capital development in your country and region, helping the tourism workforce access the best job opportunities.
The UNWTO Jobs Factory harnesses the power of Hosco's machine learning to match candidates with suitable positions, connecting employers with the very best talent our sector has to offer. It will allow monitoring current and future skills development, facilitating intelligent labour market data collection, insights, and forecasting. In addition, to identifying trends and the shift in occupations due to the digital transformation, ensuring agile response to change in the educational and training institutions, and helping our Member States make important decisions to support jobs based on the latest, trusted data.