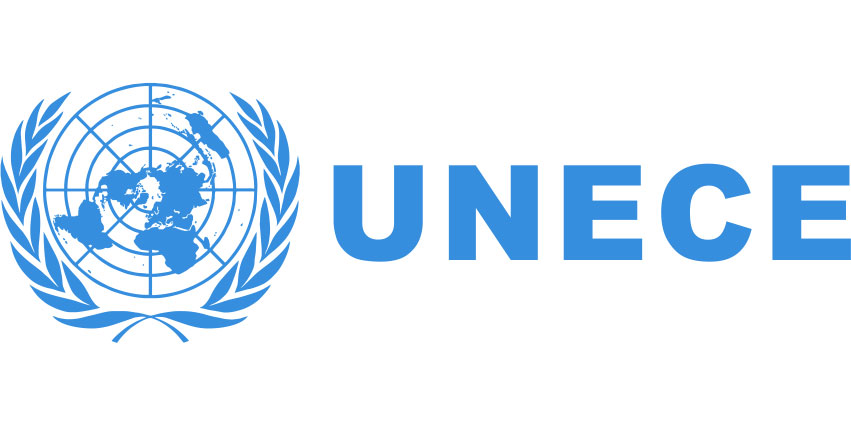 UNECE's major aim is to promote pan-European economic integration. UNECE includes 56 member States in Europe, North America and Asia. However, all interested United Nations member States may participate in the work of UNECE. Over 70 international professional organizations and other non-governmental organizations take part in UNECE activities.
Description of Activities on AI
Project 1: UK Office of National Statistics (ONS) – UNECE Machine Learning Group 2021
The ONS-UNECE Machine Learning Group 2021 (ML 2021) is an initiative building on the momentum of the 2019-2020 UNECE HLG-MOS Machine Learning Project. The initiative was launched in January 2021, is led by the ONS Data Science Campus in partnership with the UNECE. ML 2021 provides a platform for the global statistical community to develop research, build skills and share common challenges and solutions on machine learning developments and applications in the official statistics space. It consists of 5 Work Streams (WSs): 1) Pilot Studies, from Idea to Valid Solutions; 2) From Valid solution to Production; 3) Data Ethics and Governance; 4) On the Quality of Training Data; 5) On the Quality Framework for Statistical Algorithm.
Project 2: Functional Requirements for Automated Vehicles
The Group dealing on Functional Requirements for Automated Vehicles is led by China (MIIT), Germany (KBA) and the United States of America (NHTSA). It reports to the Working Party on Automated/Autonomous and Connected vehicles of UNECE. It works on safety requirements covering all Automated Driving Systems (ADS) configurations (SAE Levels 3-5). These activities at intergovernmental level form a novel initiative aimed at harmonizing globally automated vehicles regulations and creating a more productive environment for innovation.
Project 3: Task Force on Digitalization in Energy
Technologies facilitating new market opportunities: digital innovations – tools, technologies and processes (such as Artificial Intelligence, Blockchain, Machine Learning, Advanced Data Analytics, Internet-of-Things, Big Data, Cloud Computing, Sensors, Automation, 3D Printing, Robotics, etc.), are inspiring energy suppliers, transmission and distribution companies, and demand sectors (buildings, industry, transport) to establish new business models allowing to generate, deliver and consume energy in a more sustainable fashion. These innovative technologies are providing new opportunities to businesses by changing the way how interaction happens, optimizing processes, enhancing flexibilities, and improving efficiencies.
The Task Force on Digitalization in Energy was established by the Committee on Sustainable Energy in 2020, with the mandate for the period of 2021-2022 with a possibility of extension. The Task Force on Digitalization in Energy reports to the Group of Experts on Energy Efficiency. The Task Force provides a platform for cross-industry experts from the energy sector (including from the other subsidiary bodies of the Committee on Sustainable Energy) and digital innovations to develop a unified voice on digitalization in energy. It critically explores the landscape of new stakeholders through a constructive dialogue (including assessment of opportunities, challenges, risks, and trade-offs) to understand the interaction in the digitalized energy system and bringing consensus about the approach that should be considered for shaping the future of energy system. Activities of the Task Force also include aggregating and reviewing the existing national policy initiatives as well as harmonizing the information produced by other key national and international bodies, in order to better assist policymakers and other stakeholders in ECE region to provide evidence-based direction to achieve the higher levels of efficiency in the energy system.
Project 4 : Working paper "Digitalization: enabling the new phase of energy efficiency" (GEEE-7/2020/INF.3)
Digitalization is an emerging trend revamping the energy landscape and enabling progress toward continuous energy efficiency improvements. It is argued that digitalization, from its various dimensions, shall be considered as part of policy development to ensure overall net benefit to the system and its participants.
Recognizing this, an unofficial document "Digitalization: enabling the new phase of energy efficiency" (GEEE-7/2020/INF.3) was developed and presented at the seventh session of the Group of Experts on Energy Efficiency.
The document examines the role of digitalization and how it can help improve the efficiency of the overall energy system, while aiming to provide a clear, concise and balanced view on the matter to policymakers and other stakeholders. It presents some sectoral opportunities along with privacy and security risks and touches upon such aspects as data ownership, hosting, and management issues that have significant potential to optimize the overall energy infrastructure. The paper also briefly highlights the potential impact that digitalization of energy system may have on the economy and society, especially in terms of jobs and skills and why reskilling and upskilling will be critical for a sustainable energy future.
Authors also called on the subsidiary bodies of the Committee on Sustainable Energy to join efforts in exploring benefits and obstacles of digitalization of energy system and on the Committee on Sustainable Energy to recognize this area in its future deliberations, and proposed establishment of a dedicated Task Force under the auspices of the Group of Experts on Energy Efficiency to take charge of the related activities. The Task Force on Digitalization in Energy was further established in 2020 (with the mandate for 2021-2022 and possibility for extension), to enable constructive subject-matter technical and policy dialogue to help bridge the gap between academic research, industrial innovations, and policy needs and achieve higher levels of efficiency in the energy system.
Project 5: Improving Efficiency of Buildings through Digitalization – Policy Recommendations from the Task Force on Digitalization in Energy (ECE/ENERGY/GE.6/2021/5)
The building sector globally represents over one-third of total final energy consumption. Despite significant increase of energy efficiency in buildings over the last decades, a potential for further improvement remains. Many technologies and solutions to achieve higher energy performance of residential, commercial, and industrial buildings at any stages of their lifecycle (construction, occupancy, or retrofitting) exist, and many of these are enabled by digitalization. Unlocking the energy efficiency potential of buildings through digitalization, however, in many cases requires advancement of relevant policies.
The evidence-based document "Improving Efficiency of Buildings through Digitalization – Policy Recommendations from the Task Force on Digitalization in Energy" (ECE/ENERGY/GE.6/2021/5), developed by the Task Force on Digitalization in Energy, elaborates on the role that application of digital technologies could play to increase energy efficiency in buildings. It contains key recommendations for further consideration by the Group of Experts on Energy Efficiency and the Committee on Sustainable Energy.
The document, i.a., elaborates on synergy between energy-related Big Data and Artificial Intelligence techniques. It argues that given the soaring increase of Big Data, a more advanced approach of analyzing data is needed, i.e. artificial intelligence (AI). There is a very strong symbiotic relationship between Big Data and AI: the value of Big Data cannot be exploited without AI and AI needs access to a huge volume of data to increase the accuracy of its outputs.
Other examples show that during the pre-construction phase, 3D scanning (e.g., Geographic Information Systems (GIS) positioning of a building) enables to optimize buildings for solar heat gains depending on the climatic zone, as well as to optimize project management and logistics to save resources. During operation and maintenance of a building, digitalization may enable an "active" energy system: this includes active and fully automated control of electricity and heat demand and the switch from self-consumption to grid supply. Buildings can make a significant contribution to balancing the fluctuating supply of renewable energy sources. In this context, e.g., applications of AI may help to predict individual needs, and hence, enable a predictive operation and increase overall energy security along with ensuring integration of renewable energy sources
Project 6: Validation Method for Automated Driving
The Group on Validation Method for Automated Driving is led by Canada (Transport Canada), The Netherlands (RDW) and Japan (NTSEL). It reports to the Working Party on Automated/Autonomous and Connected vehicles of UNECE. It includes four subgroups on (a) Scenarios, (b) Simulation, (c) Audit and Monitoring, and (d) Track Test and Real-world Test.
It deals with the validations methods leading to the demonstration of a robust design and validation process based on a systems-engineering approach with the goal of designing automated driving systems free of unreasonable safety risks and ensuring compliance with road traffic regulations [..]. Design and validation methods should include a hazard analysis and safety risk assessment for Automated Driving System (ADS), for the Object and Event Detection and Response, but also for the overall vehicle design into which it is being integrated and when applicable, for the broader transportation ecosystem. Design and validation methods should demonstrate the behavioural competencies an Automated/autonomous vehicle would be expected to perform during a normal operation, the performance during crash avoidance situations and the performance of fall-back strategies. Test approaches may include a combination of simulation, test track, and on-road testing.
Project 7: Use of artificial intelligence in trade facilitation
Artificial intelligence (AI) is shifting global value chains and international trade pattern. Artificial intelligence (AI) has a transformative effect on international trade. Specific applications in multiple areas such as analytics and cognitive services are diminishing trade barriers.
AI undoubtedly will underpin productivity growth, economic growth and create new opportunities in facilitating trade
The purpose of this project is to look at AI's role in trade facilitation in the context of UN/CEFACT's mandates and create whitepapers that focus on how AI can be used to facilitate trade processes and key issues that need to be looked into while leveraging AI capabilities in collecting, processing, analyzing data and extracting inferences from the data Potentially, this work could also provide guidance to data providers, application developers and technology adopters
Project 8: United for Smart Sustainable Cities (U4SSC)
In 2016, UNECE and the International Telecommunication Union (ITU) established the UN global initiative United for Smart Sustainable Cities (U4SSC), which currently involves 16 UN bodies. U4SSC is a global platform for smart cities stakeholders, which advocates for public policies to encourage the use of ICT to facilitate the transition to smart sustainable cities. The initiative aims to: Generate guidelines, policies and frameworks for the integration of ICTs into urban operations, based on the SDGs, international standards and urban key performance indicators (KPIs); and help streamline smart sustainable cities action plans and establish best practices with feasible targets that urban development stakeholders are encouraged to meet. The topics of this phase of U4SSC are: circular cities, financing smart sustainable cities projects, blockchain in cities, artificial intelligence in cities, sensing technologies and Internet of Things in cities.
The initiative delivers policy guidelines and training materials through the work on specific outputs elaborated via regular e-meetings and physically gathers once per year. In 2017, the U4SSC stakeholders also elaborated a set of Key Performance Indicators (KPIs) for smart sustainable cities which includes 92 indicators (core and advanced) divided in the 3 dimensions of sustainable development: economy, environment, and society and culture. The indicators are fully aligned with the Sustainable Development Goals (SDGs) and serve as a tool for evidence-based decision making, progress monitoring and achieving the SDGs at the local level. They are being implemented by 50 cities of different sizes and development worldwide
Project 9: Online Workshop on Real-Time Upstream Emissions of Electric Vehicles During Recharge
Electric vehicle fleet increased significantly, alongside expansion of charging infrastructure. Coupled with technology advances and favourable regulatory and fiscal measures, uptake of EVs is expected to accelerate. Powered by electric motors, EVs have zero tailpipe emissions, yet EVs virtually emit GHG when being charged – as electricity production generates these. An approach considerate of time and location of EVs charging, is thought expedient for assessing real environmental footprint of EVs. Achievement of this is reliant on improved vehicle connectivity, real-time electricity mix, carbon content data reporting by power generation, and decision-making support for more economically rational and environmentally favourable EVs recharging options – all enabled by ICT and digitalization, while keeping data privacy and security a must have to ensure end-user adoption.
The workshop assembled experts from the power generation and transmission side, and brought expertise from the ICT, recharging infrastructure, and vehicle sides. It helped assess how digital technologies could enable more accurate measurement and reporting of real-time carbon emissions of EVs, while giving due consideration to pathways for a balanced integration of electric mobility to ensure overall net benefit to energy system and its actors