Innovating the World: Meet the winning start-ups from the AI for Good Innovation Factory Grand Finale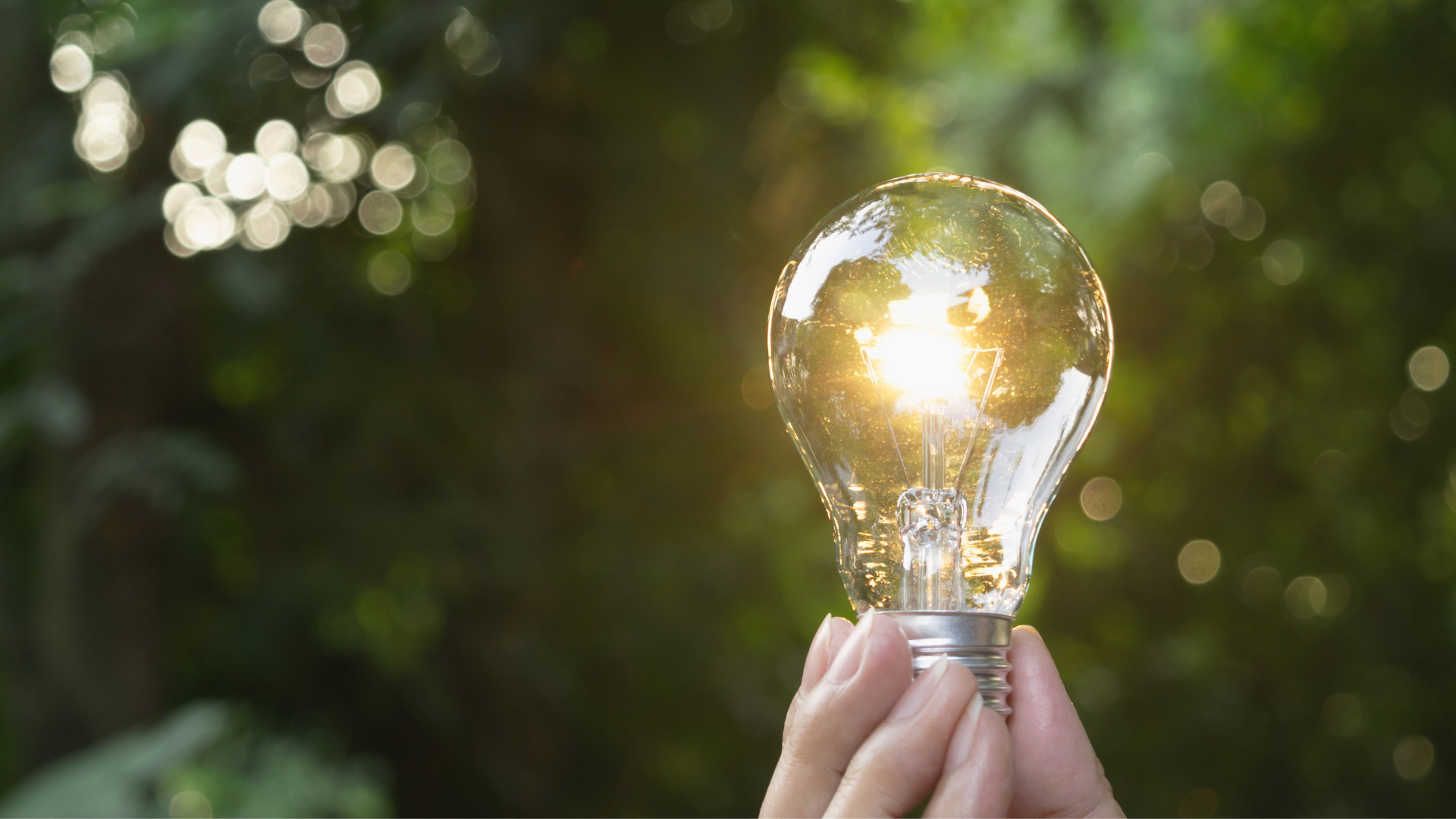 Artificial Intelligence
|
Innovation & Creativity
By Celia Pizzuto
After a year-long quest to find the most promising AI for Good start-ups from across the globe, the Innovation Factory Grand Finale 2022 awarded the top entrepreneurs in a live event that brought together investors, innovators and the development community to advance AI solutions to help advance the UN Sustainable Development Goals (SDGs).
The Innovation Factory first prize was awarded to Telebionix, a MedTech innovation company building tools for the future of healthcare.
Telebionix aims to level the field of quality healthcare for all as a basic human right by creating smart, AI-driven remote devices that are easy to use. Their main objective is to allow patients to have access to healthcare from the comfort of their homes.
"Our technology aims to improve the human condition by providing doctors better data which will ensure better outcomes and a better quality of life for patients," Telebionix.
This California-based start-up builds tools for doctors, caregivers, and patients to expand access to healthcare that is proactive, predictive, reliable, and transformative. This innovative and scalable solution could help advance good health and well-being (SDG3), reduced inequalities (SDG10), as well as decent work and economic growth (SDG8)
To help develop their solution, the winner has been awarded more than $30,000 USD worth prizes, including $5,000 cash prize, due diligence by REDDS Capital, marketing and advisory support from Gorilla Corporation and Tortora Brayda Institute (valued at $24,000) as well as cloud service credits from Amazon Web Services (AWS).
The second-place winner, Kitovu Technology Company, a start-up providing African smallholder farmers with climate-smart farm and post-harvest infrastructure to optimize their productivity was awarded $4,000 valued cloud service credits provided by AWS.
This year again, the audience could also submit votes for their favourite solution. The public choice winner was BrahmEarth, a solution that provides a platform to monitor and optimize agricultural inputs and outputs in order to have a better yield and reduce the environmental impact of operations with AI.
"We congratulate all of you for your excellent performance this year and we hope you continue to innovate the world," Reinhard Scholl, ITU Standardization Bureau Deputy Director.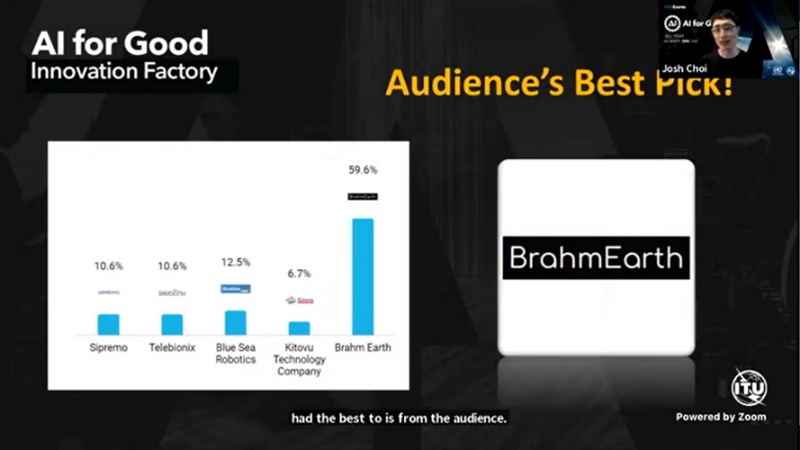 BrahmEarth's work impacts four of the UN SDGs, including no poverty (SDG1), zero hunger (SDG2), responsible consumption and production (SDG12) and climate action (SDG13). As the audience winner, BrahmEarth will be featured on the AI for Good in upcoming sessions and in a feature interview.
"At BrahmEarth, we build tools to reduce carbon emissions at one carbon atom at-a-time. In doing so, we enable key systems where economics and ecology align."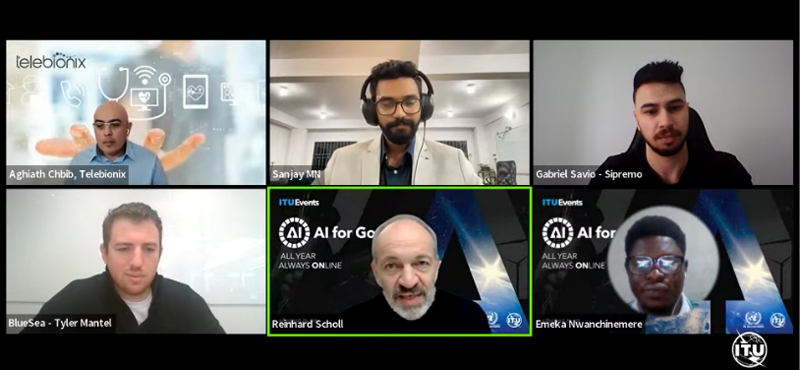 In the Grand Finale, five entrepreneurs had the opportunity to present their work in front of a jury of tech industry experts from Gorilla Corporation, IBM, IPRESTIGE Emerge Fund LLC and REDDS Capital. All of the five finalists have also been awarded due diligence from REDDS Capital, directly going into the DD process for possible investment with REDDS investment networks across the world.
AI for Good created the Innovation Factory in 2020 and provides interesting benefits to the best competing teams. The competition has affected more than 300 start-ups from more than 60 countries since its launch. It has become an accelerating platform where the best start-ups benefit from incubating programs, additional funding, and business opportunities with big tech companies.
Next year in 2023, in addition to the online programme, the Innovation Factory will have a physical presence at the AI for Good Global Summit that will take place in July in Geneva, hosting in-person the next edition of the Innovation Factory Grand Finale.
"Six teams will be invited to the Grand Finale event, where they could showcase their solutions to policymakers, UN officials and big Tech companies, and also access top class accelerators and incubators", Reinhard Scholl.
Relive the excitement of the Innovation Grand Finale, and watch here on our YouTube channel.