Go back to programme
Robots for the SDGs: Leveraging AI-powered robotics for good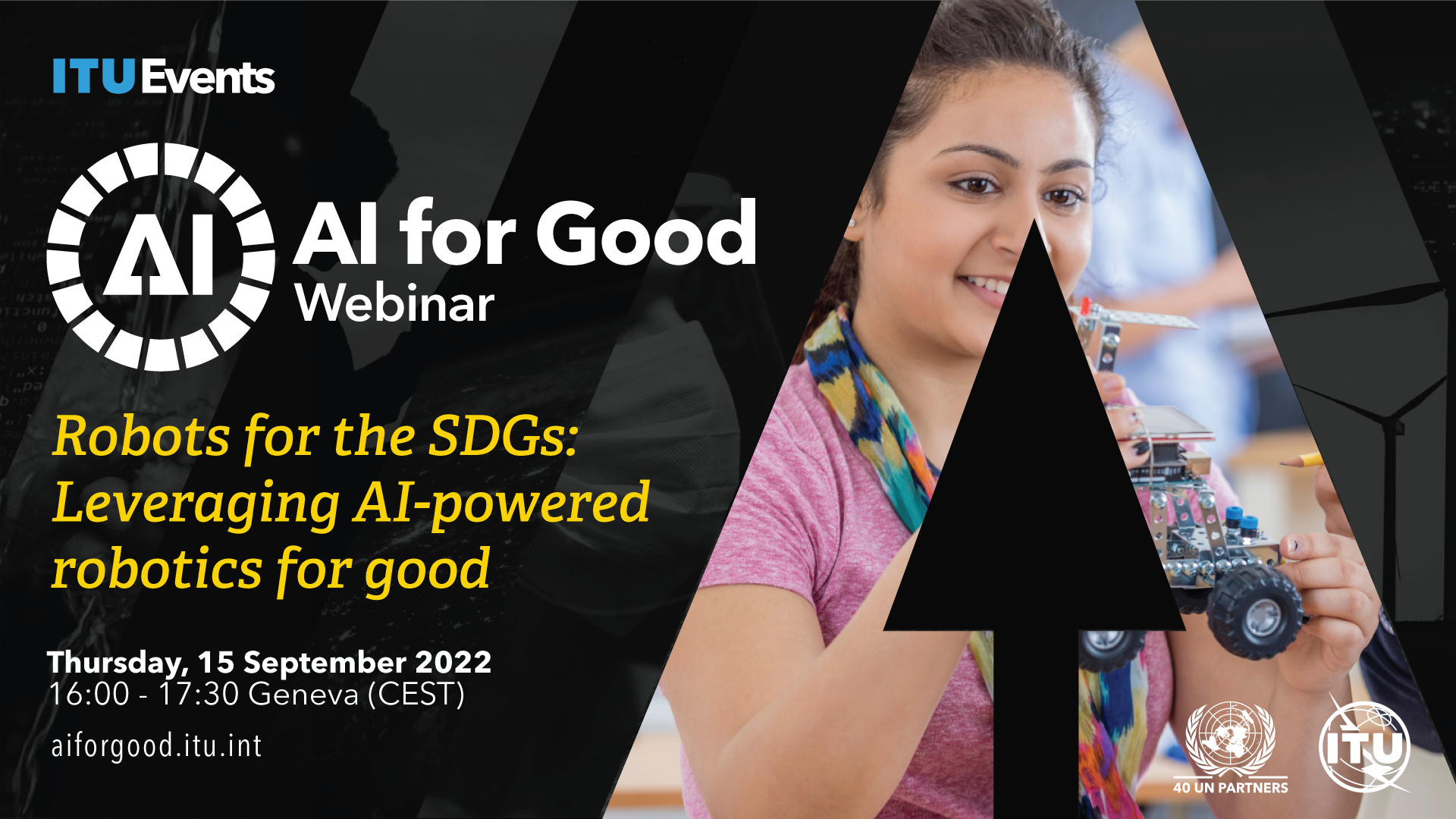 * Register (or log in) to the AI4G Neural Network to add this session to your agenda or watch the replay
Advances in artificial intelligence (AI) are driving the creation of more sophisticated, autonomous and specialized robots that can not only perform multiple tasks with great ease, but also analyze, learn and self-improve in dynamic environments. One year after the launch of the AI for Good robotics programming track, join this leading expert panel to learn how robotics and AI will help unlock our human potential and advance the United Nations' Sustainable Development Goals.  
Discover the recent breakthroughs enabling robots to perform tasks alongside humans as peers, provide reliable and safe physical assistance to individuals with mobility or cognitive impairments, and carry out complex missions in complex environments from the depth of the oceans, or in extremely hostile environment. Find out how autonomous robots are taking the lead in agriculture, disaster management, healthcare, education, energy, construction, humanitarian help deployment, among many others, offering a world of revolutionary solutions impossible to achieve until now.
This live event includes a 15-minute networking event hosted on the AI for Good Neural Network. This is your opportunity to ask questions, interact with the panelists and participants and build connections with the AI for Good community.