Go back to programme
Asia Series 1 "Explore the Malaysian Innovations"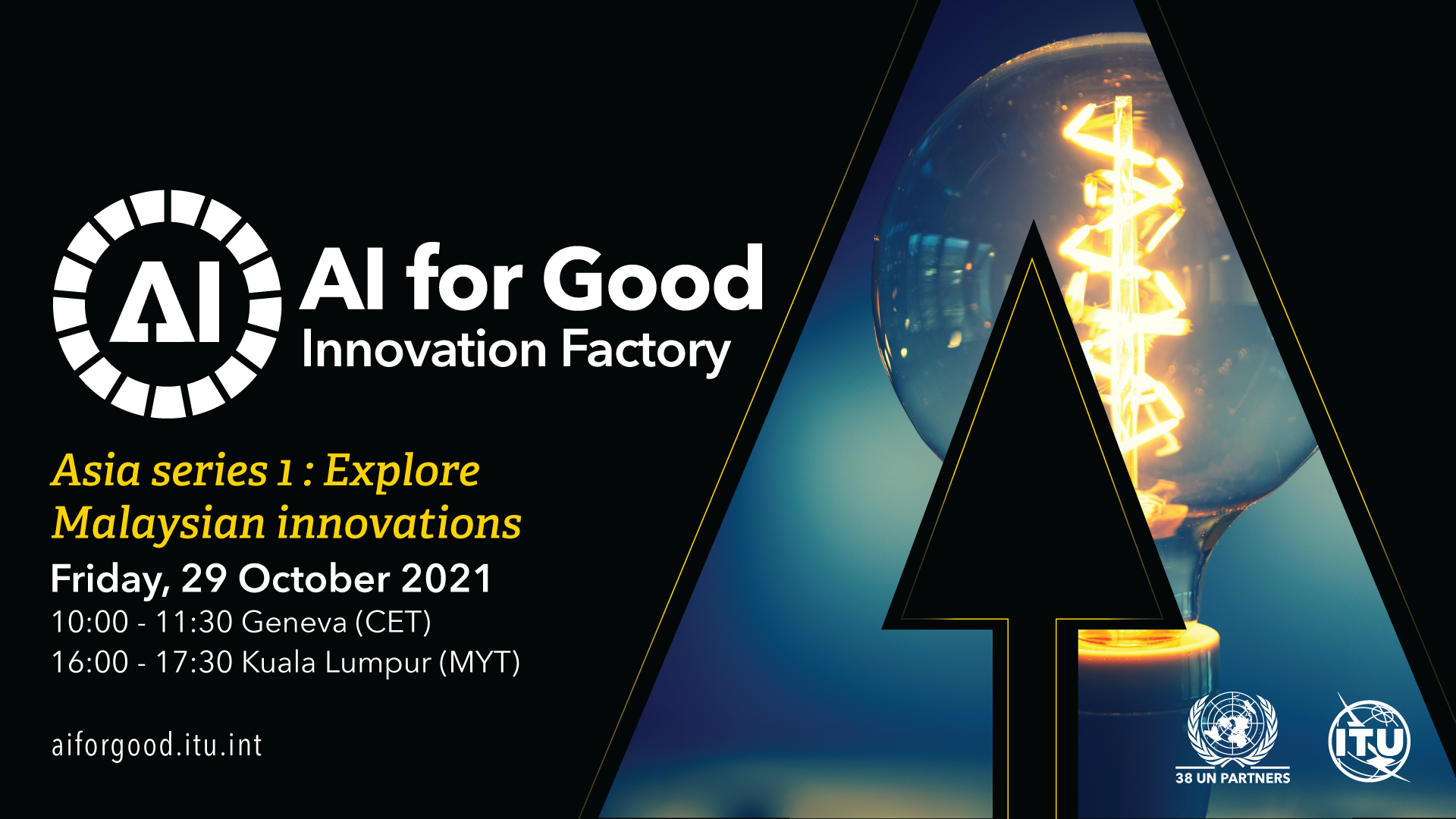 * Register (or log in) to the AI4G Neural Network to add this session to your agenda or watch the replay
Did you know that the Global Innovation Index 2020 ranked Malaysia second for the most innovative country in the Upper Middle-income group category? In addition, the capital city of Kuala Lumpur was ranked 11th in the Top 100 Emerging Ecosystem category, and scored 9/10 for Talent and 8/10 for Funding in the Global Startup Ecosystem Report 2020 (GSER 2020).
The AI for Good Innovation Factory Asia Series-1 will feature five promising Malaysian startups present their innovative AI-powered and SDG-driven solutions to a panel of honorary judges. In partnership between the ITU and Malaysia Digital Economy Corporation, the selected finalists will go on to represent Malaysia and compete against other global start-ups at the Global Grand Finale on December 9th.
Malaysia Digital Economy Corporation
Malaysia Digital Economy Corporation (MDEC) is the agency under the Ministry of Communications and Multimedia Malaysia leading the digital transformation of the economy for 25 years. It aims to enable a progressive, innovation-led digital economy.  To achieve this, MDEC will execute on its NADI (Nadi Digital) framework, based on the four thrusts: New skills, Adoption, Digital ScaleUps and Investments. NADI will drive core programmes for citizend, industry and investors. MDEC will continue to lead Malaysia's digital economy forward towards becoming a globally competitive digital nation, anchored on innovation, sustainability and shared prosperity, firmly establishing Malaysia as the Heart of Digital ASEAN.
#MyMDEC #NadiDigital #SayaDigital #HeartofDigitalASEAN
To find out more about MDEC's Digital Economy initiatives, please visit us at www.mdec.my or follow us on:
Facebook: https://www.facebook.com/MyMDEC/
Twitter: @mymdec