Go back to programme
AI at the intersection of species conservation and climate action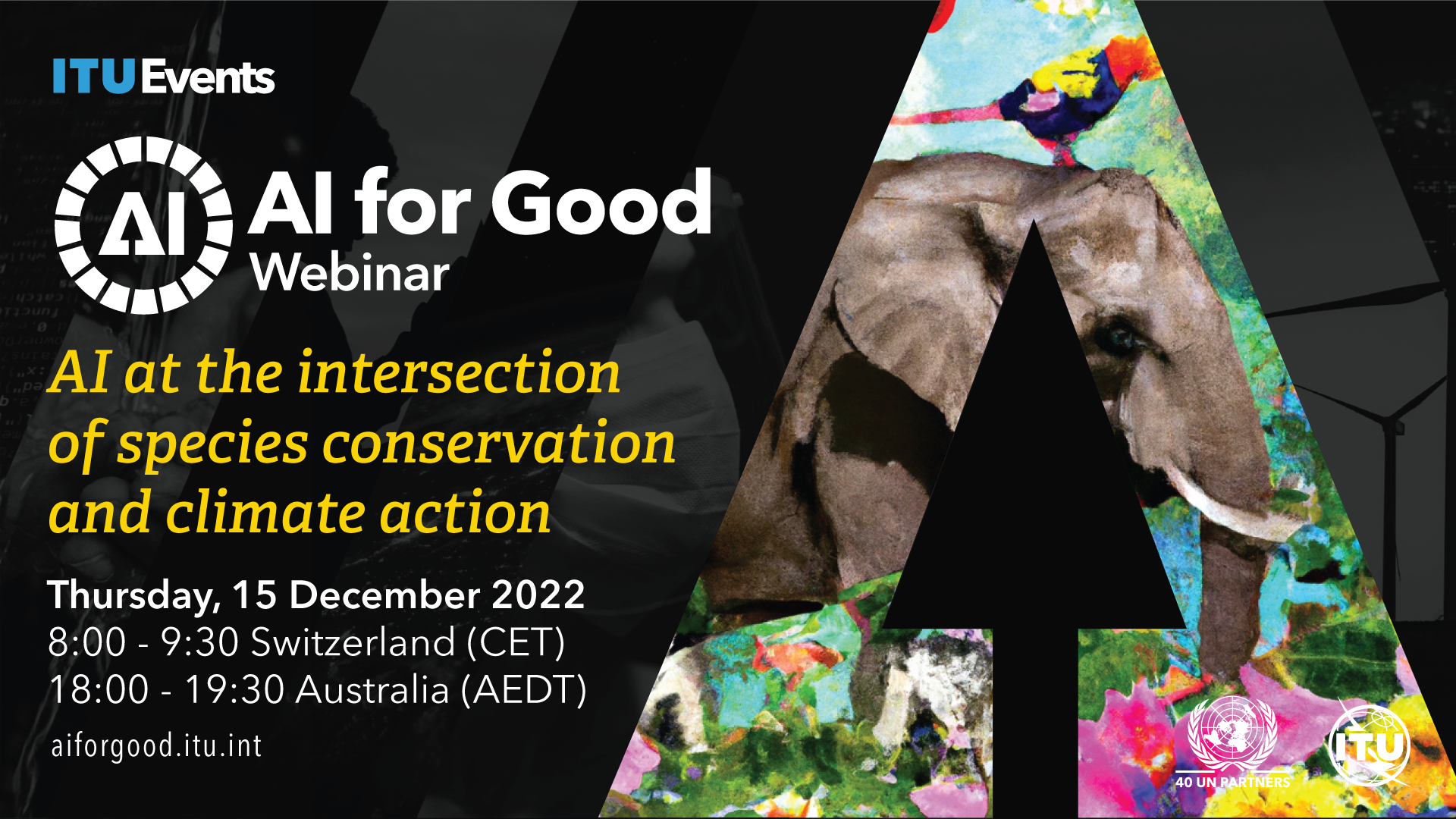 * Register (or log in) to the AI4G Neural Network to add this session to your agenda or watch the replay
Humanity is at a crossroads. Climate change is here. Our planet's biodiversity is under threat. It is time to act. According to the Intergovernmental Panel on Climate Change (IPCC) report released in 2022, the scientific evidence strongly suggests that impacts on ecosystems, including changes in ecosystem structure, species range and timing of seasonal life cycles, can be attributed to climate change. The global risks for global warming indicate that severe and widespread impacts are expected for unique and threatened ecosystems and species. In addition, extreme weather events, such as heatwaves, heavy rain, drought and associated wildfires, and coastal flooding are increasing and their effects are driving local and regional changes, with cascading impacts at a global scale. 
Can we harness Artificial Intelligence (AI) as a tool at the intersection of species conservation and climate change? 
This AI for Good session, hosted by the Monash Data Futures Institute at Monash University invites you to a discussion with a panel of experts across the disciplines of Ecology, Conservation, Computer Science, Data Science, and Communications. This event features a keynote presentation by Professor Tanya Berger-Wolf from Ohio State University on "Human-AI partnership for conservation: AI and humans combatting extinction together", followed by an interactive discussion and Q&A to explore the potential use of AI to tackle these global challenges, with a focus on participatory approaches to co-design solutions involving local communities, traditional owners, diverse and cross-sector stakeholders. 
About the Monash Data Futures Institute 
As the gateway to Monash University's excellence in Artificial Intelligence (AI) and data science research, the Monash Data Futures Institute (MDFI) aims to foster transnational, interdisciplinary collaborations in the applications of AI and data science for good. The Institute brings together leading cross-disciplinary expertise, international partnerships and one of the largest cohorts of AI and data science researchers in the Asia-Pacific. MDFI researchers focus on advanced AI applications for health sciences, sustainable development, and governance & policy in support of Monash University's three Global Challenges of the age: thriving communities, climate change and geopolitical security. 
Note: Attendees based in Melbourne, Australia are welcome to join the session in person at Monash University, Clayton Campus (Venue: TBC), from 5.15 pm (AEDT).