Go back to programme
A regulatory framework for automated driving: the value of in-use data for creating a no-blame culture of safety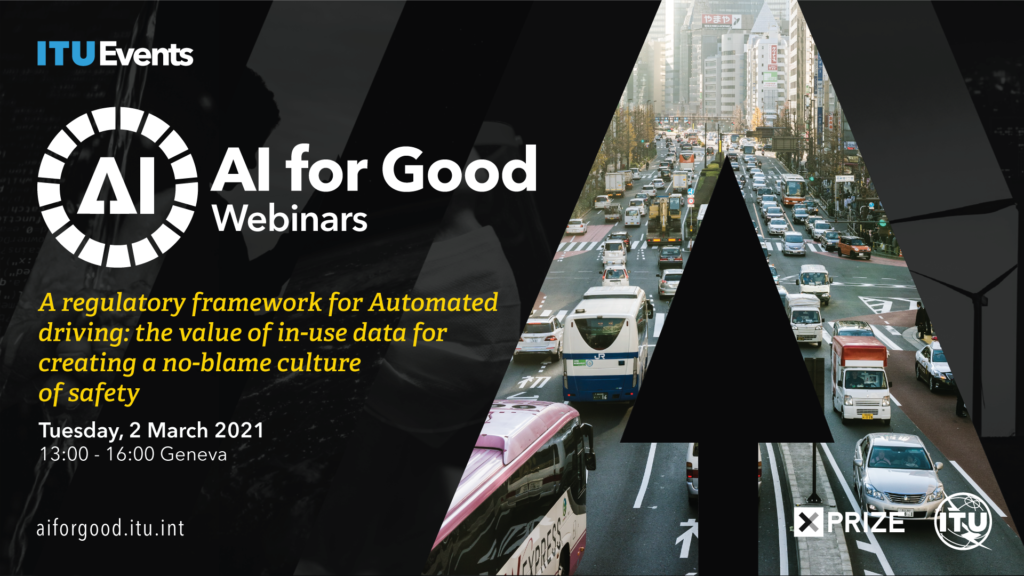 * Register (or log in) to the AI4G Neural Network to add this session to your agenda or watch the replay
Introduction
The 5th meeting of the ITU-T Focus Group on AI for autonomous and assisted driving (FG-AI4AD) will begin with a joint webinar held in partnership with the Law Commission (England & Wales) and Scottish Law Commission who were asked by the UK Government Centre for Connected and Autonomous Vehicles (CCAV) to review the law and regulation for automated driving. This session will provide a high-level overview of the legal and regulatory landscape proposed for the UK in the Law Commissions final consultation paper. It will dig deeper into the data, transparency and trust required to create a no-blame safety culture and how responsibilities shift between drivers, users-in charge, automated driving system entities (ADSE) and fleet operators. It will explore in detail the need for in-use safety assurance and stress test the proposed regulatory framework in the context of The Molly Problem and the related public expectations.
Objectives
The webinar will provide participants the opportunity to gain a clear understanding of the relationship between international and domestic regulation of automated vehicles, the challenges of introducing new technology into existing legal frameworks and the opportunities created though domestic legal reform.
The webinar will focus upon defining the in-use data of most value as the foundation for a no-blame safety culture which promotes continual learning and improvement in self-driving software. The safety critical questions raised by The Molly Problem will be used to stress test civil and criminal liabilities of the proposed regulatory framework whilst also clearly identifying the role of key stakeholders in recording, reporting and analysing such in-use data.
Target Audience
FG-AI4AD is open to all; developers, OEMs, researchers, academics as well as private sector and governments. Individuals who are members of international, regional and national organisations are welcome to join alongside ITU Member States, Sector Members, Associates and Academic Institutions and to any individual from an ITU member country.