Meet Sipremo: A winning start-up using AI to make cities more resilient to climate change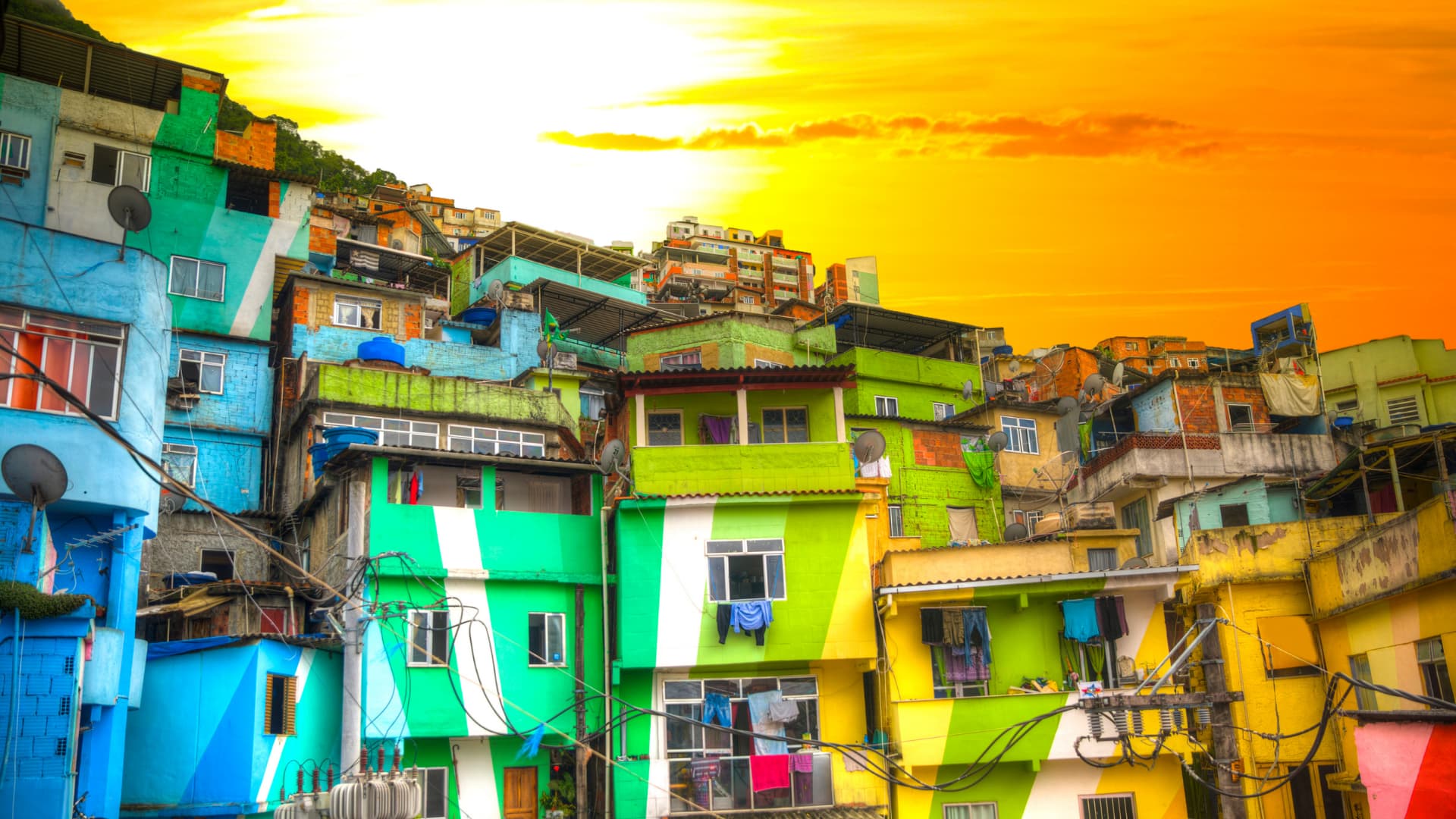 Environment & Climate change
|
Innovation & Creativity
|
Smart Cities
One of the most pressing issues facing cities and urban spaces are the future impacts of climate change, and how to make critical decisions related to mitigation and response.
This month, ITU's AI for Good Innovation Factory series kicked-off with a challenge on smart and sustainable cities. Sipremo, a Brazilian-based start-up applying artificial intelligence (AI) for smart decision making, was awarded the top prize for start-ups making our cities safe, clean and sustainable.
We talked to Gabriel Savio, CEO of Sipremo, about his solution. Here are five things you should know about our AI for Good Innovation Factory winner:
Can you tell us about your winning solution?
Sipremo addresses the massive impact of climate change events on business in various industries and all of our society. In recent years, Brazil has faced some of its worst natural disasters, such as what happened in Petropolis, Minas Gerais, and others. AI offers predictive analysis that delivers insights on climate change.
Sipremo was raised within the São Paulo State Civil Defense, the most relevant player in the industry in South America, where we built, trained, and validated our first models through a partnership. We began by focusing solely on the government, but as our solutions and team matured, we realized that we needed to do something to scale up our positive impact offering for business. So we began to build frameworks that connect our core AI to each operation we are working on, and understand how it is impacted, the metrics, parameters, emergency plans, and every touchpoint from climate change.
We are now able to deliver operational insights on each business we are covering from a climate change perspective to support intelligent decision making, offering businesses crucial information to understand what will happen, how they will be impacted, and what they can do about it with proactivity, assertiveness and resilience.
Where are you from and what regions do you work in?
We are currently based in Brazil, but since we recognized our position as the solution to empowering intelligent decision making for companies and governments in the face of climate change, we have seen our opportunities expand globally.
We have projects in the United States and are about to start new ones in Asia and Europe; technologically, our solutions have their sources mapped and can work in every country in the Americas, Europe, and Asia; however, work is ongoing to cover every continent, so then, when an opportunity for a new project arises, we will be prepared.
How can your solution help to solve the United Nations Sustainable Development Goals (SDGs)?
Sipremo empowers intelligent decision making to take on climate change, allowing various businesses to have critical support for crucial decisions and do climate-friendly management of their operations. With that said, our technology offers an incredible opportunity to reach SDG 13 (climate action), SDG 9 (industry, innovation, and infrastructure), and SDG 11 (sustainable cities and communities) with technology and innovation in favor of a resilient and sustainable future.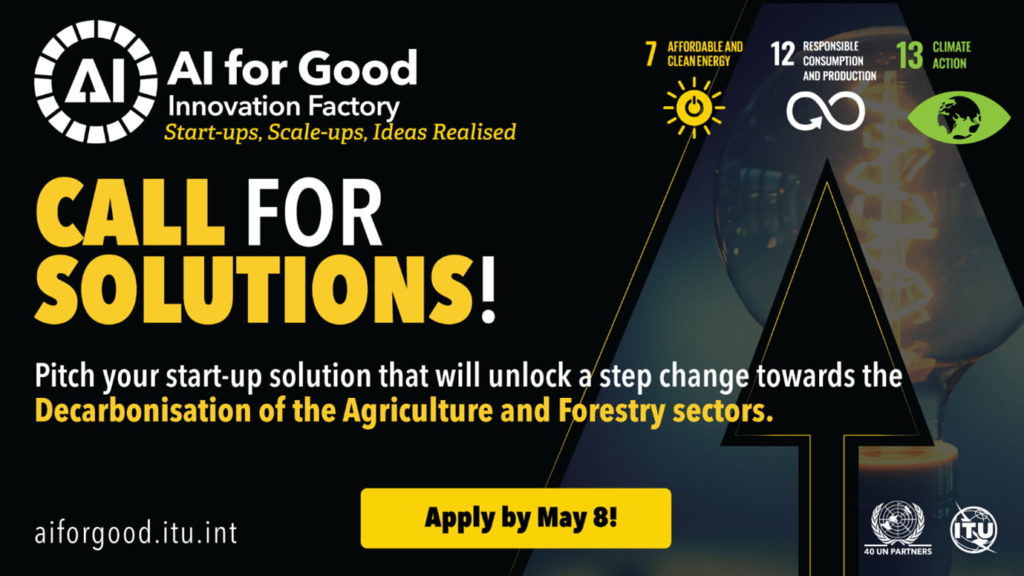 Do you have a solution for Decarbonizing Forestry and Agriculture Sectors?

What is your biggest challenge as an AI start-up?
I believe that the most difficult challenge we face is the market's maturity in understanding the importance of technological solutions and, more specifically, predictive analytics in your business. While this barrier has been reduced in recent years, it remains a significant challenge at first.
Second, I would say that access to quality data is important. Many times, data exists but is decentralized or has no patterns, and other times it is collected incorrectly or, in the worst case, there are gaps in certain information, which results in more research, development, and mapping work.
Why did you join the Innovation Factory Pitching Competition and what is your target achievement at the end of this year?
We joined the competition to take advantage of the market relevance and attention that the event could provide us, in addition to the available resources, and winning helped us even more in these goals, but I would say that the main reason was to be connected to a player of extreme influence and importance in the ecosystem of technology solutions in favor of the United Nations Sustainable Development Goals.
This unique opportunity to demonstrate our engagement and connect with the ecosystem contributes to the development of new business opportunities, technological evolution, and the scaling of our solutions with the presentation of our work on how we can help the world achieve the SDGs while bringing competitiveness, cost reduction, and process optimization.
In terms of our next goals, we want to consolidate and scale our solutions in the markets we've been working on, such as insurance, forest, mobility, civil defense, and others, as well as strengthen our operations in the United States and open an investment round.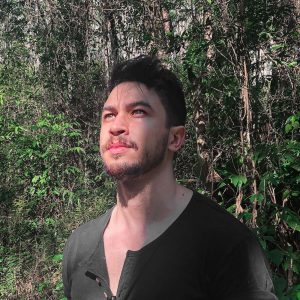 Gabriel Savio, CEO
Gabriel is a creative and strategist, a professional who works focused on delivering the best solutions to customers. Winner of 2016 'Best of the Best' by Centro Paula Souza, indicated for the Innovators Under 35 – MIT, co-founder of the innovation center in FATEC-SP, Mobictor, and Sipremo. Technology enthusiast, creator of many solutions applying big data, machine learning, and creative solutions.