ITU News Magazine publishes new edition featuring the #AIforGood community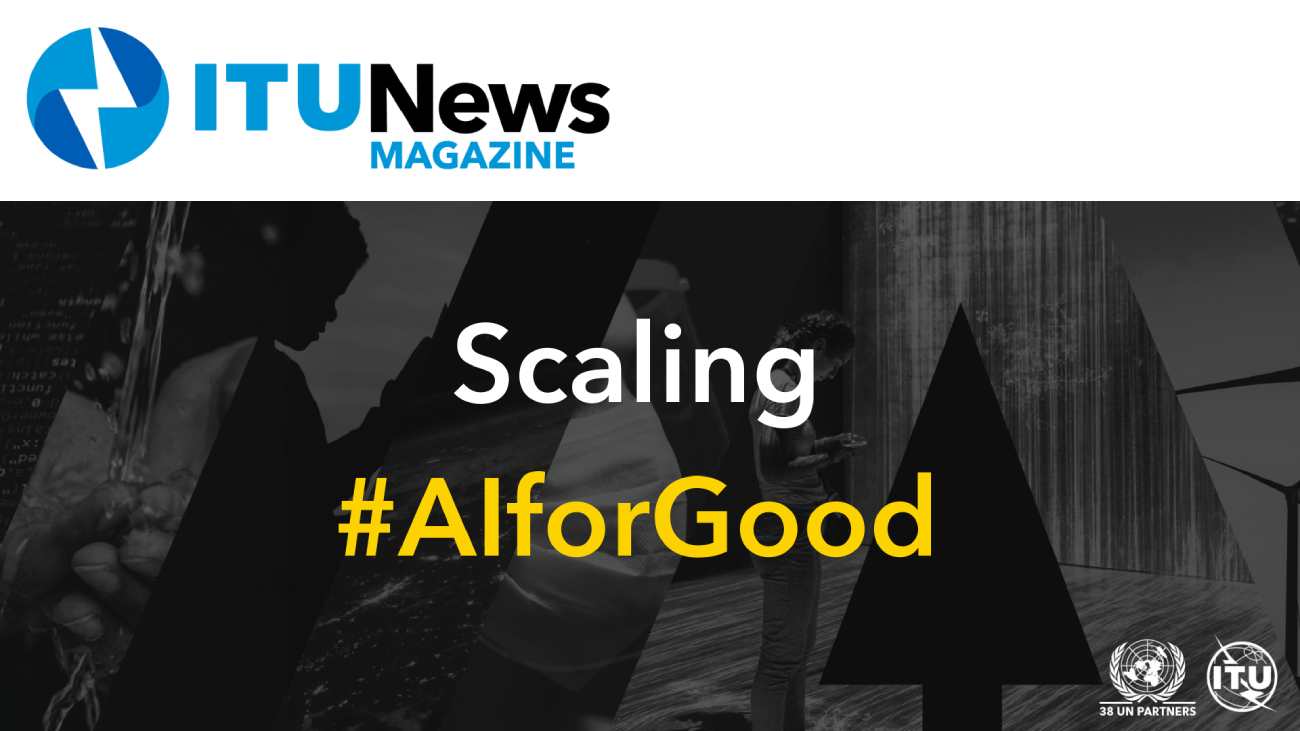 Uncategorized
To cap-off an exciting year of scaling-up AI for Good, we have been featured in the latest edition of ITU News Magazine! Discover the digital magazine for interviews and insights from across the AI for Good community. Now available to download here.
Read exciting updates about AI for Good future programming including:
AI for Good's year-round digital platform for innovators and solution seekers.
Identifying practical AI solutions to advance sustainable development.
What to expect from ITU and UN partners next year.​​​​
How you can get involved and shape the future of AI for Good.