Getting a 'Head Start': Using data driven decisions to improve quality education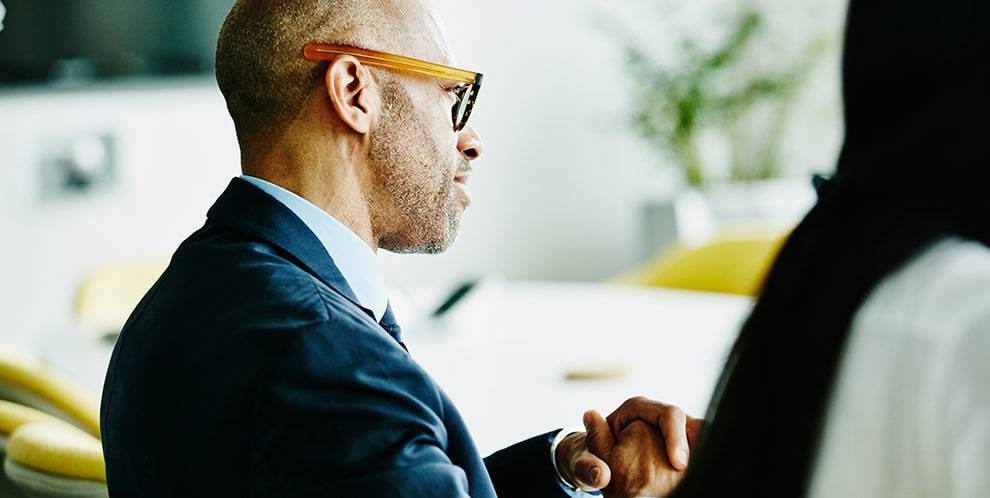 Data
|
Ethics
|
Inclusivity
In the 1960s, emerging research on the effects of poverty and its impact on education came to light. This research indicated an obligation to help disadvantaged groups, compensating for inequality in social or economic conditions. In January 1964, a former teacher and then-President Lyndon B. Johnson declared a "war on poverty." They established Head Start, a program to promote the school readiness of infants, toddlers and preschool-aged children from low-income families as part of the arsenal. Today, Head Start provides services to more than a million children every year in every U.S. state and territory.
Head Start programs are typically run by non-profit organizations, schools and community action agencies. Operations and management require extensive coordination between federal, state and local governments and detailed, often disparate, reporting to each organization participating in the program.
Potential has no limits at Kai Ming
It is the motto and mantra of the executives, educators and staff at Kai Ming Head Start. Founded in Chinatown in 1975, Kai Ming serves low-income families, providing child educational services and family resources to nearly 400 students and their families in 10 San Francisco, California locations. Its governing bodies, executives, educators and staff are dedicated to empowering students and their families.
"Our teachers, they devote themselves to the students in the classroom, and we honor them. To effectively manage the program, we need to work with the parents, through hundreds of interactions, for hundreds of kids," said Executive Director Jerry Yang, Ph.D., at Kai Ming, "We do a lot of health and age-appropriate developmental screening. But we also work with parents to help them progress toward self-sustainability as many of our families face challenges with employment, housing and food insecurity. So, we needed a good data system to track all these things." Communication and information exchange is essential for each child's success.
Solving the data dilemma — fast and accurate capture, reporting and interpretation
Data capture and the subsequent reporting were not easy for Kai Ming. Separate local, state and federal agencies plus private donors and sponsors support Kai Ming. Monthly government-mandated reporting is necessary to maintain funding. Kai Ming's Governing Board and Parent Council require different formats and content. Furthermore, Dr. Yang needed a comprehensive view of the program, from overall operations to classroom-level analytics and individual family and child records.
Each of Kai Ming's locations has children with different abilities and challenges. Tracking the scope of these attributes is yet another factor in data capture, reporting and analytics. The organization's manual reporting frequency and each entities' detailed reporting requirements were not only time-consuming but took precious time away from more strategic activities that would benefit their children. Automated monitoring of each child's attendance, health records, and classroom performance were essential for proactive support of the individual and family. Yang sought solutions that would speed Kai Ming's data capture and analytics capabilities across the organization.
The right tools and support make the difference
Dr. Yang explored several tools for database and application development. He went so far as teaching himself the basics of a software product. The solutions he found were not robust enough to support his business need. Then he learned about the capabilities of IBM® Cognos® Analytics on Cloud software. With the help of IBM Business Partner PMsquare, they applied the features and capabilities that best suited Kai Ming's business intelligence needs.  Kevin Emanuel, Vice President of Sales at PMsquare, said, "Because Kai Ming, like many non-profit organizations, had budget constraints, we recommended the on-demand version of Cognos and provided the skills to integrate the advanced features of the product."
The solution enables Kai Ming to import and analyze data from multiple on-premises or cloud sources and provides AI-assisted data cleansing and preparation when data comes from multiple sources. Its visualization capabilities were particularly valuable to Kai Ming as dynamic dashboards allowed Dr. Yang to drill down into the detail and share information when appropriate. With Cognos Analytics, Kai Ming uncovered hidden patterns in operations that assisted planning and decision-making.
Today, Cognos Analytics is an integral part of Kai Ming's business intelligence and reporting processes.
"Previously, we had to chase after people for information before we could send a report. It could take weeks to compile," describes Dr. Yang, "Today, it's done in a snap — in less than an hour."
Dr. Yang uses dashboard capabilities to examine each child's progress and classroom operations to optimize needed resources. So what does Dr. Yang do with his extra time? "While I can obtain, analyze and send information faster, that doesn't mean we sit back with nothing to do. No way. We continue to keep busy working on new ways to empower our kids and their families," concludes Dr. Yang. In fact, despite the COVID pandemic, 65% of Kai Ming's children advanced at least one development level in the 2021 academic year.
About Head Start
Head Start programs, administered by the Office of Head Start (OHS), within the Administration for Children and Families, U.S. Department of Health and Human Services, promote the school readiness of infants, toddlers and preschool-aged children from low-income families. Services are provided in various settings, including centers, family childcare and childrens' own homes. Head Start programs engage parents or other key family members in positive relationships, focusing on family wellbeing. Decades of research show that Head Start participation has both short- and long-term positive effects for Head Start children and their families. To donate to Kai Ming Head Start or learn more about their services, visit its site.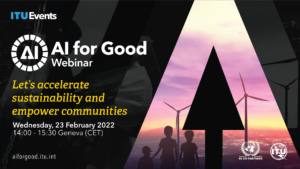 Join IBM this week at AI for Good to discuss how technology can empower communities. 
https://aiforgood.itu.int/event/lets-accelerate-sustainability-and-empower-communities/ 
This story first appeared on the IBM Blog. Read the original here: Kai Ming makes more data-driven decisions with IBM Cognos Analytics.