Go back to programme
What it will take for AI to work with geospatial data?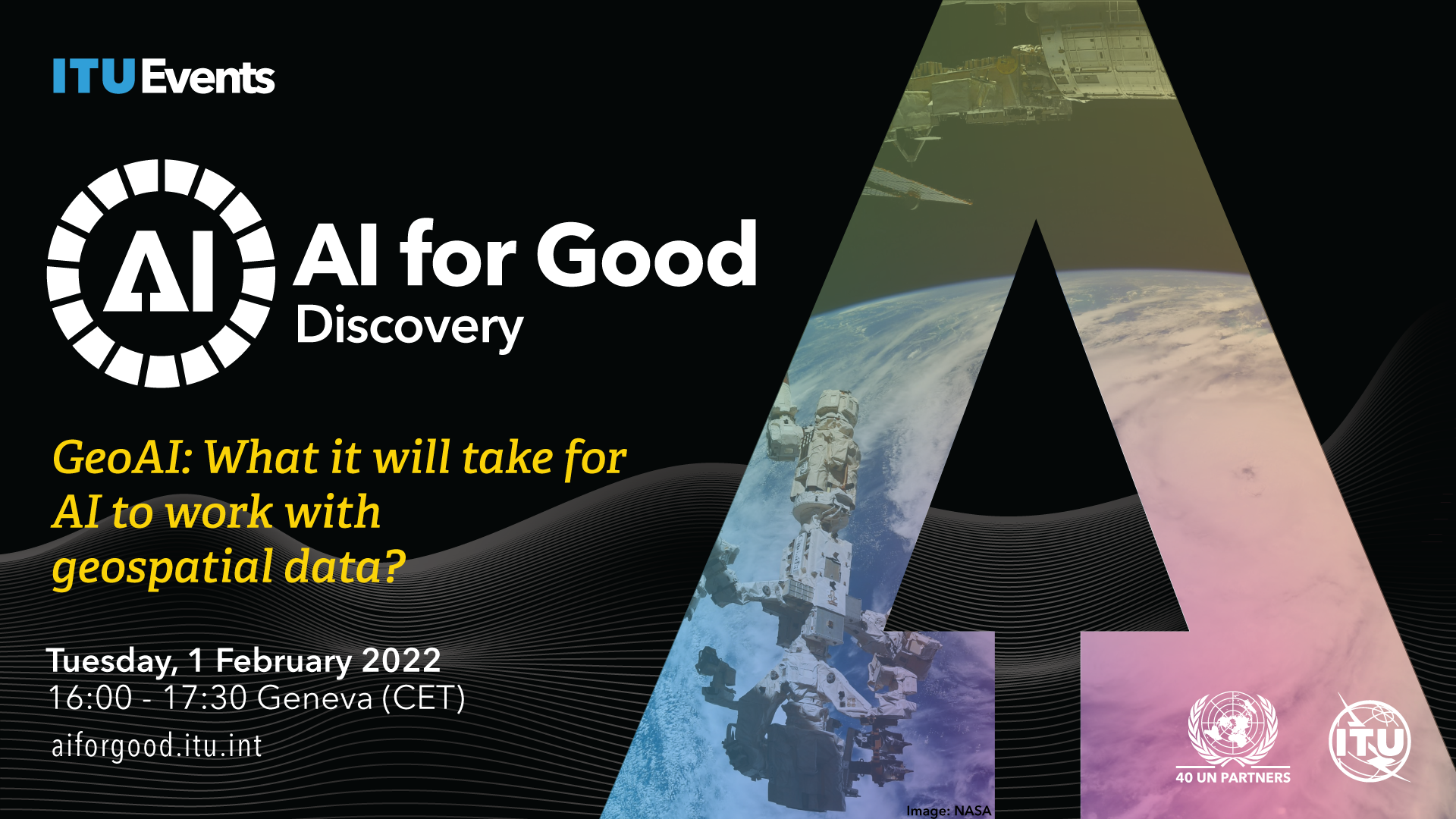 * Register (or log in) to the AI4G Neural Network to add this session to your agenda or watch the replay
AI for Good is pleased to launch its new GeoAI Discovery Series on the applications of geospatial AI and the relevance of GeoAI to the Sustainable Development Goals. Topics range from ethics to digital twins to agriculture and climate change. The three curators for this series, Nadine Alameh (1), Maria Brovelli (2) and Barbara Ryan (3) will kickstart, alongside ITU, the series by discussing its objectives, structure and relevance, and the benefits to the global community by accelerating the outreach and impact of GeoAI. Each of their respective organizations play an important role in the GeoAI ecosystem. An introductory tech talk by Lokendra Chauhan, Founder, and CEO of Qen Labs, Inc. and lead author on the recently released WGIC GeoAI Report will follow the Panel discussion. Q&A with the audience closes the session.
1 CEO, Open Geospatial Consortium (OGC)
2 Professor of Geographic Information Systems and Digital Mapping at Politecnico Milano; Chair of the United Nations Global Geospatial Information Management (UN-GGIM) Academic Network
3 Executive Director, World Geospatial Industry Council (WGIC)
This live event includes a 30-minute networking event hosted on the AI for Good Neural Network. This is your opportunity to ask questions, interact with the panelists and participants and build connections with the AI for Good community.