Go back to programme
How can artificial intelligence reduce disaster risks in countries?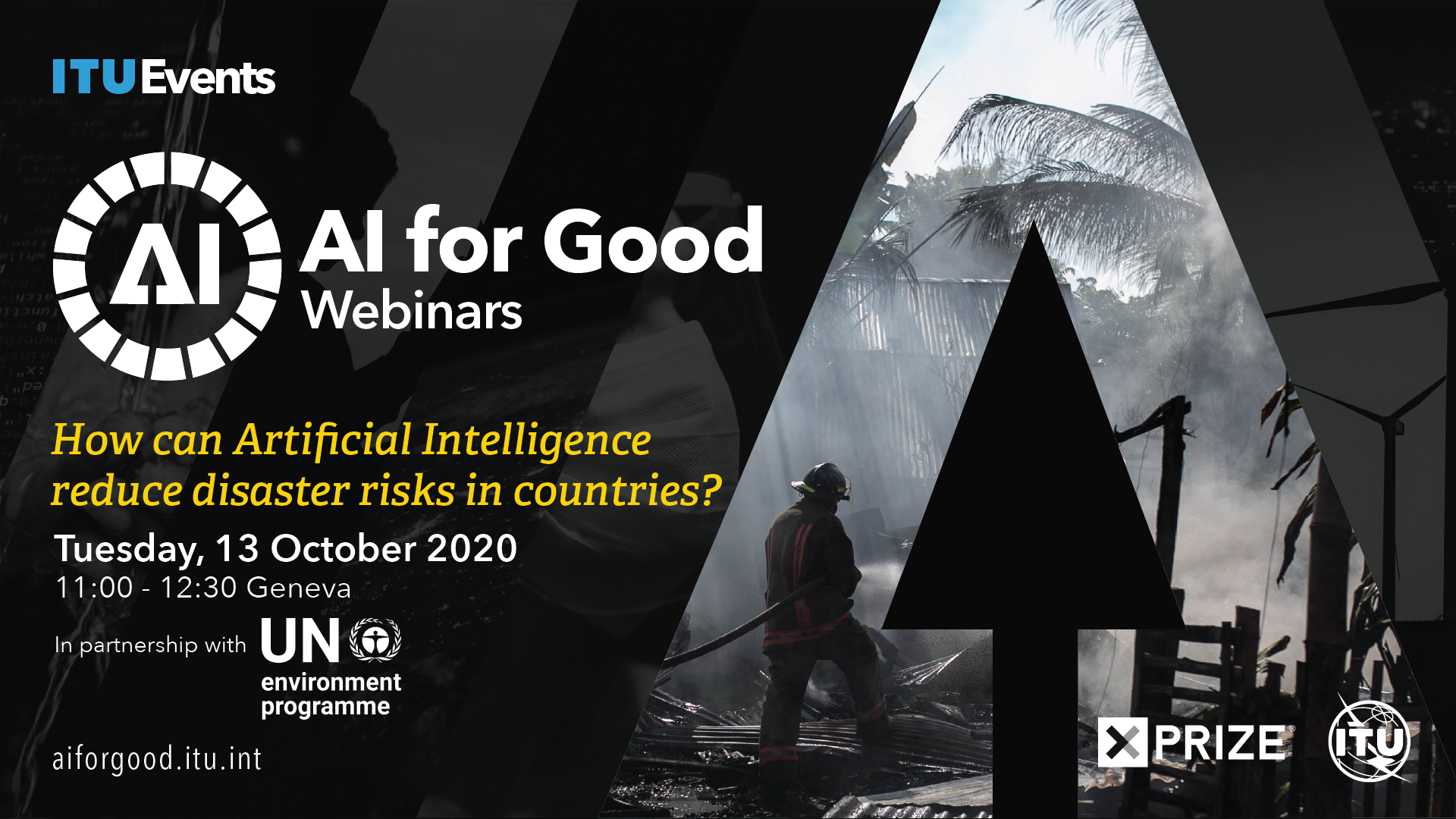 Youtube
* Register (or log in) to the AI4G Neural Network to add this session to your agenda or watch the replay
This webinar will discuss the potential role of AI in reducing disaster risks in vulnerable countries and globally, and thus advance implementation of the Sendai Framework for Disaster Risk Reduction (DRR) and Sustainable Development Goals. It will examine how AI applications can support more efficient and effective decision-making across all stages of disaster management, from early warning and monitoring to disaster preparedness, emergency response and post-disaster recovery/relief.
There will be focus on how AI can help transform thinking and behaviour towards disaster prevention and contribute towards risk-informed, sustainable development and investments.
It will address the following key questions:
– What are the current knowledge gaps and evidence base to inform disaster risk reduction strategies, and how can AI applications help bridge these data gaps?
– What are potential AI applications in disaster management and risk reduction efforts, drawing from current case examples and initiatives?
– How can other existing digital/geospatial technologies be utilized effectively with AI applications for disaster risk reduction?
– What are important challenges and considerations in employing AI technologies for disaster risk reduction? How are current efforts addressing these constraints?
Expected outcomes from the webinar include:
– defining a common agenda for future dialogue and collaboration relating to the utilization of AI for DRR
– exploring the standardization gaps linked to AI for DRR